by
United States Marine Field McConnell
Plum

City Online - (

AbelDanger.net

)
February 5, 2016
1.
Abel Danger
(
AD
) asserts that the Clinton Foundation has been acting as a 'pay-to-play' death-pool bookmaker where insiders or wealthy donors use SBA 8(a) companies to trigger precisely-predicted times of deaths at mass-casualty events and thereby scoop the pots.
2.
AD
asserts that
Serco
has equipped its "Vampire" shareholders and lenders with patented Navy Onion Router (Tor) devices which can be used to synchronize online assassination betting with the resilient 8(a) news injects and media plays needed by Clinton aides to fool the public.
3.
AD
asserts that
Serco
used
Tor
to remotely impute ad hoc waypoints and spot fix the crash sites of MH Flight 370 and Flight 17 and launder death-pool pots through various donors to the Clinton Foundation, including Saudi sovereign funds and Boeing as an 8(a) mentor company.
United States Marine Field McConnell (
http://www.abeldanger.net/2010/01/field-mcconnell-bio.html
) offers to show presidential candidates how to win resilient wars with the Clinton Foundation,
Serco
Vampires and the
'socially and economically disadvantaged individuals'
in the 8(a) program operating the Navy's Onion Router at mass-casualty death-pool events.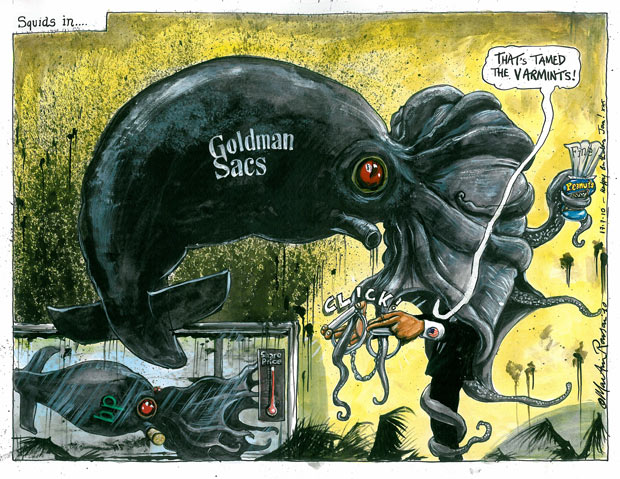 Anderson Cooper Grills Hillary Clinton over Speeches' Payment at
Goldman Sachs at CNN Town Hall
ATC Global 2013 - ITT Exelis Workshop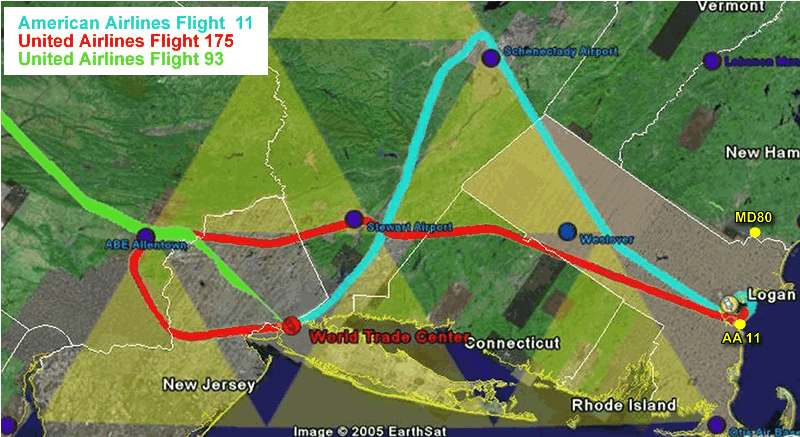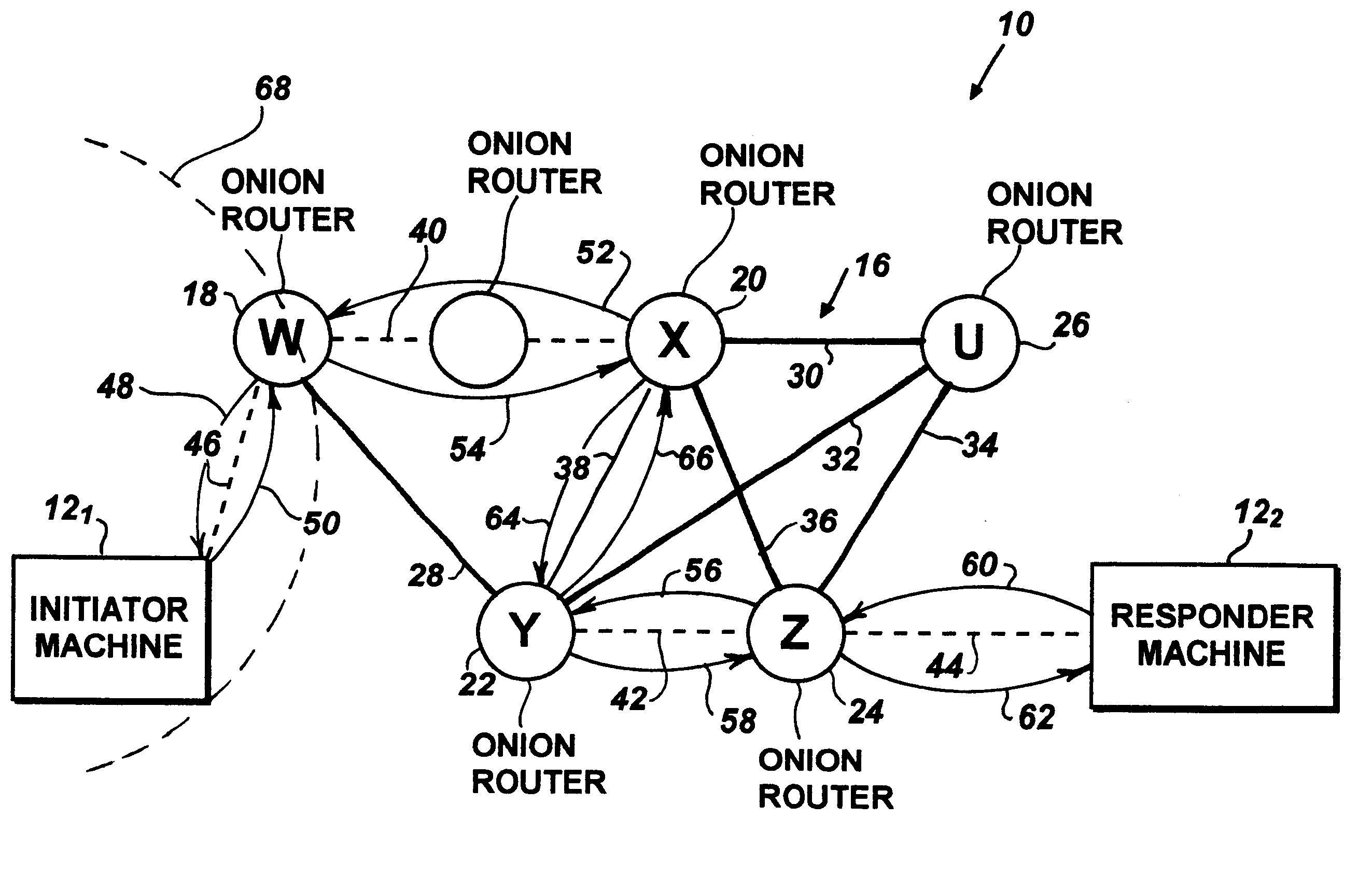 Copy of

SERCO

GROUP PLC: List of Subsidiaries AND

[Loan Shark]

Shareholders!

(Mobile Playback Version)


Serco

... Would you like to know more?

Goldman Sachs: The Vampire Squid


"FLIGHT CONTROL: Boeing's Uninterruptible Autopilot System', Drones & Remote Hijacking AUGUST 7, 2014 BY SHAWN HELTON 18 COMMENTS 21st Century Wire Following the apparent 'vanishing act' of Malaysian Airlines flight MH370, many investigators and researchers began to question the likelihood of such an event happening in today's high-tech world. At 21WIRE, we've also looked into the unprecedented disappearance of MH370 and the subsequent downing of MH17, as certain details have come to light regarding the history of the remote autopilot function installed within Boeing commercial airliners (a subject which also opens the door to the events of 9/11).
The Boeing 777 along with other Boeing models, can in fact be flown remotely through the use of independent embedded software and satellite communication. Once this advanced system is engaged, it can disallow any pilot or potential hijacker from controlling a plane, as the rooted setup uses digital signals that communicate with air traffic control, satellite links, as well as other government entities for the remainder of a flight's journey.
This technology is known as the Boeing Honeywell 'Uninterruptible' Autopilot System.
The mere existence of this technology would most certainly provide the final piece to a number of seemingly unsolved airline disaster puzzles in recent years…"
"

Serco

Receives "Supplier of the Year" from Boeing for Enterprise Architecture Expertise

Serco

Inc. has been recognized as Supplier of the Year by The Boeing Company in the Technology category for its state-of-the-practice Enterprise Architecture solutions. RESTON, VA (PRWEB) MAY 19, 2011

Serco

Inc., a provider of professional, technology, and management services to the federal government, has been recognized as Supplier of the Year by The Boeing Company in the Technology category for its state-of-the-practice Enterprise Architecture solutions.
The Boeing Supplier of the Year award is the company's premier supplier honor, presented annually to its top suppliers in recognition of their commitment to excellence and customer satisfaction. This year's 16 winners represent an elite group among more than 17,525 active Boeing suppliers in nearly 52 countries around the world. This selection was based on stringent performance criteria for quality, delivery performance, cost, environmental initiatives, customer service and technical expertise. This is the second time

Serco

has been recognized as Supplier of the Year by Boeing. In January 2011,

Serco

also received the Boeing Performance Excellence Gold Award in recognition of the Company's performance excellence.
"We are extremely honored to receive this recognition for our work in support of Boeing. This prestigious award demonstrates our passion for excellence and ability to apply

Serco

's Enterprise Architecture expertise across a broad range of applications," said Ed Casey, Chairman and CEO of

Serco

. "We continue to grow our EA practice, and over the past 15 years we have deployed solutions to support enterprises and systems across federal and commercial environments."


Serco

's Enterprise Architecture Center of Excellence is based in Colorado Springs, CO. The team provides a variety of services in support of Boeing's business units as well as research and development efforts.

Serco

's architecture employs object-oriented (OO)/Unified Modeling Language (UML) to define, design and satisfy defense agencies' mission-critical requirements, including Command, Control, Communications, Computers and Intelligence (C4I). This approach improves system developer's understanding of operational requirements and how best to integrate enterprise operations and systems for the optimal fulfillment of C4I and other operational needs.
About

Serco

Inc.:

Serco

Inc. is a leading provider of professional, technology, and management services focused on the federal government. We advise, design, integrate, and deliver solutions that transform how clients achieve their missions. Our customer-first approach, robust portfolio of services, and global experience enable us to respond with solutions that achieve outcomes with value. Headquartered in Reston, Virginia,

Serco

Inc. has approximately 11,000 employees, annual revenue of $1.5 billion, and is ranked in the Top 30 of the largest Federal Prime Contractors by Washington Technology.

Serco

Inc. is a wholly-owned subsidiary of

Serco

Group plc, a $6.6 billion international business that helps transform government and public services around the world. More information about

Serco

Inc. can be found at http://www.serco-na.com."
"BBC reports Saudi Arabia's King Abdullah authorized payment to Najib Razak CNBC.com staff | @CNBC Wednesday, 27 Jan 2016 | 12:23 AM ETCNBC.com Saudi Arabia's late King Abdullah personally authorized a $681 million payment to Malaysian Prime Minister Najib Razak, the BBC has reported.
Malaysia's attorney general revealed on Tuesday that the early-2013 payment, the subject of months of speculation, had come from the Saudi royal family and involved no corruption or improper conduct. Malaysia's prime minister had previously said that the cash was a private donation from a Middle Eastern donor that he declined to name. Tuesday's revelation was the latest twist in a long-running political scandal around Najib and the country's ailing sovereign wealth fund Malaysia Development Berhad (1MDB), the advisory board of which the prime minister leads.
On Wednesday the BBC reported that the cash - $620 million of which was returned to the donor a few months later - was paid by Saudi Arabia to Najib to help the prime minister win 2013 elections at a time when the Saudis were worried about the global influence of the Muslim Brotherhood.
At the time, the BBC said, Malaysia's opposition alliance included the Pan-Malaysian Islamic Party, which was loosely inspired by the Muslim Brotherhood.
Probe finds Saudi royals gave Malaysia PM$681M
A "well-placed Saudi source" told the BBC that the payment had been authorized by King Abdullah, and the funds came from his personal wealth as well as state funds. To read the full BBC report, click here.
Meanwhile, the Wall Street Journal, which first revealed in July the large payment to Najib's personal bank account, but said at the time that the cash came via troubled fund 1MDB, reported on Wedneday that the Saudi ministries of foreign affairs and finance had no knowledge of the payment.
And while the BBC wrote that it was not unusual for Saudi Arabia to fund foreign governments in pursuit of its own interests, the WSJ reported that it was told by an unnamed Saudi official that "a royal donation to the personal bank account of a foreign leader would be unprecedented."
The U.S. Federal Bureau of Investigation, as well as other government agencies outside Malaysia, are still investigating the payment, the WSJ reported. Malaysia's attorney general said on Tuesday that he had told the country's own anti-corruption body to drop its probe into the money transfer. To read the full WSJ report, click here.
Follow CNBC International on Twitter and Facebook."
"United Arab Emirates and Saudi Arabia are funding Hillary Clinton as Potential President in 2016 By AM The Clinton Foundation is receiving contributions from foreign governments, as Hillary Clinton gets ready for the 2016 presidential campaign.
According to The Wall Street Journal, donors include the United Arab Emirates (UAE), Saudi Arabia, Oman, Australia, Germany, and a Canadian government.
Hillary Clinton re-joined the foundation after leaving the State Department in 2013 and has fronted a $250 million endowment campaign, Fox News Reported.
The Journal has reported that foreign donors doubled in 2014:
-UAE donated between $1 million and $5 million last year. -Germany gave between $100,000 and $250,000. -Saudi Arabia, which has contributed at least $10 million since the foundation's founding in 1999.
Does this sound strange to you?
Why is Saudi Arabia, Oman, UAE interested in funding Clinton's possible presidential campaign?" "Behind the Sordid World of Online Assassination Betting Jamie Bartlett 6/01/15 11:35am Filed to: BIBLIOTECH I have heard rumors about this website, but I still cannot quite believe that it exists. I am looking at what I think is a hit list.
There are photographs of people I recognize—prominent politicians, mostly—and, next to each, an amount of money. The site's creator, who uses the pseudonym Kuwabatake Sanjuro, thinks that if you could pay to have someone murdered with no chance—I mean absolutely zero chance—of being caught, you would.
That's one of the reasons why he has created the Assassination Market.
There are four simple instructions listed on its front page:
Add a name to the list Add money to the pot in the person's name Predict when that person will die Correct predictions get the pot
The Assassination Market can't be found with a Google search. It sits on a hidden, encrypted part of the internet that, until recently, could only be accessed with a browser called The Onion Router, or Tor. Tor began life as a U.S. Naval Research Laboratory project, but today exists as a not-for-profit organization, partly funded by the U.S. government and various civil liberties groups, allowing millions of people around the world to browse the internet anonymously and securely."
"

Serco

Awarded $95 Million Patent Classification Contract with the U.S. Patent and Trademark Office November 30, 2015 RESTON, VA – November 30, 2015 –

Serco

Inc., a provider of professional, technology, and management services, announced today the Company has been awarded a patent classification services contract with the United States Patent and Trademark Office (USPTO).

Serco

will provide initial patent classification and reclassification services to support USPTO's core mission of examining, granting, and disseminating patents and trademarks. The recompete contract has a one-year base period with four one-year option periods, and is valued at $95 million over the five-year period, if all options and award terms are exercised.


Serco

's highly trained Scientists and Engineers are responsible for reviewing, analyzing, and applying classification symbols to newly submitted patent applications to assist with the USPTO examination process. Throughout the classification process, our team performs comprehensive performance management; quality assurance; information security; training; knowledge management; and IT support, engineering, and development of custom software.


Serco

has supported the USPTO under this program since its inception in 2006, and currently processes approximately 1,600 applications a day, and over 400,000 applications annually. Under the contract,

Serco

has been instrumental in assisting the USPTO as it transitioned to a new international classification standard called Cooperative Patent Classification (CPC) and will continue to provide services within CPC that enables the USPTO to align and lead within the global intellectual property environment. Work on this program will continue to take place in Harrisonburg, Virginia.
"We are extremely honored to have been selected to continue to deliver patent classification services to the U.S. Patent and Trademark Office," said Dan Allen, Chairman and CEO of Serco Inc. "Our team continues our focus on operational excellence and incorporating innovative solutions, for classification services, in the most economic and efficient manner."
About

Serco

Inc.:

Serco

Inc. is a leading provider of professional, technology, and management services. We advise, design, integrate, and deliver solutions that transform how clients achieve their missions. Our customer-first approach, robust portfolio of services, and global experience enable us to respond with solutions that achieve outcomes with value. Headquartered in Reston, Virginia, Serco Inc. has approximately 10,000 employees and an annual revenue of $1.2 billion.

Serco

Inc. is a wholly-owned subsidiary of

Serco

Group plc, a $5.9 billion international business that helps transform government and public services around the world. More information about

Serco

Inc. can be found at www.serco-na.com." "AUG 8, 2013 @ 01:43 PM 13,203 VIEWS "The Great Vampire Squid Keeps On Sucking Jake Zamansky , CONTRIBUTOR I write about securities law Opinions expressed by Forbes Contributors are their own. The now famous Rolling Stone magazine article in 2009 by Matt Taibbi unforgettably referred to Goldman Sachs, the world's most powerful investment bank

[and principal Serco shareholder with the U.K. Cabinet Office]

, as a "great vampire squid wrapped around the face of humanity, relentlessly jamming its blood funnel into anything that smells like money." At the time, Taibbi was describing Goldman's role in the 2008 financial crisis and the speculative bubble of mortgage-backed securities assets which later came crashing down."
"18 U.S. Code § 1958 - Use of interstate commerce facilities in the commission of murder-for-hire Whoever travels in or causes another (including the intended victim) to travel in interstate or foreign commerce, or uses or causes another (including the intended victim) to use the mail or any facility of interstate or foreign commerce, with intent that a murder be committed in violation of the laws of any State or the United States as consideration for the receipt of, or as consideration for a promise or agreement to pay, anything of pecuniary value, or who conspires to do so, shall be fined under this title or imprisoned for not more than ten years, or both; and if personal injury results, shall be fined under this title or imprisoned for not more than twenty years, or both; and if death results, shall be punished by death or life imprisonment, or shall be fined not more than $250,000, or both."
"Opened in 1994 as the successor to the Transitional Immigrant Visa Processing Center in Rosslyn, Va., the NVC centralizes all immigrant visa preprocessing and appointment scheduling for overseas posts. The NVC collects paperwork and fees before forwarding a case, ready for adjudication, to the responsible post. The center also handles immigrant and fiancé visa petitions, and while it does not adjudicate visa applications, it provides technical assistance and support to visa-adjudicating consular officials overseas. Only two Foreign Service officers, the director and deputy director, work at the center, along with just five Civil Service employees. They work with almost 500 contract employees doing preprocessing of visas, making the center one of the largest employers in the Portsmouth area. The contractor,

Serco

, Inc., has worked with the NVC since its inception and with the Department for almost 18 years. The NVC houses more than 2.6 million immigrant visa files, receives almost two million pieces of mail per year and received more than half a million petitions from the U.S. Citizenship and Immigration Service (USCIS) in 2011. Its file rooms' high-density shelves are stacked floor-to-ceiling with files, each a collection of someone's hopes and dreams and each requiring proper handling."
"The Telgraph .. Police drop investigation into

Serco

prisoner transport contract The outsourcing group said there was no evidence of individual or corporate wrongdoing
The City of London Police has closed an investigation into

Serco

's prisoner transport contract after more than a year of work, enabling the firm to continue with the contract until 2018.
The Ministry of Justice called in the police in August 2013 to examine whether

Serco

had misleadingly recorded prisoners as being ready for court when they were not, in order to meet the performance criteria of the contract.
However,

Serco

said on Friday that the probe into the Prisoner Escort and Custody Services (PECS) contract had been closed after the police found no evidence to support bringing charges against the outsourcing firm or its staff.
"The information obtained was also sufficient for the City of London Police to conclude there was no evidence of any corporate-wide conspiracy or an intention to falsify figures to meet the DRACT [designated ready and available for court time] contract requirement by senior

Serco

management or at the board level of the company," the firm said in a statement. The Ministry of Justice had said it would end the contract immediately if the firm's board was found to have done wrong."
"Super

Serco

bulldozes ahead By DAILY MAIL REPORTER UPDATED: 23:00 GMT, 1 September 2004 SERCO has come a long way since the 1960s when it ran

[Resilience exercises and]

the 'four-minute warning' system to alert the nation to a ballistic missile attack." "

Serco

Combined Resilience Exercising
http://www.epcollege.com/EPC/media/MediaLibrary/Downloads/Gold-Standard.pdf

Types of Exercise Workshop Exercises These are structured discussion events where participants can explore issues in a less pressurized environment.

They are an ideal way of developing solutions, procedures and plans rather than the focus being on decision making. Table Top Exercises These involve a realistic scenario and will follow a time line, either in real-time or with time jumps to concentrate on the more important areas. The participants would be expected to be familiar with the plans and procedures that are being used although the exercise tempo and complexity can be adjusted to suit the current state of training and readiness. Simulation and media play can be used to support the exercise. Table-top exercises help develop teamwork and allow participants to gain a better understanding of their roles and that of other agencies and organisations.

Command/Control Post Exercises These are designed primarily to exercise the senior leadership and support staff in collective planning and decision making within a strategic grouping. Ideally such exercises would be run from the real command and control locations and using their communications and information systems. This could include a mix of locations and varying levels of technical simulation support. The Gold Standard system is flexible to allow the tempo and intensity to be adjusted to ensure maximum training benefit, or to fully test and evaluate the most important aspects of a plan. Such exercises also test information flow, communications, equipment, procedures, decision making and coordination.

Simulation and Media Support The method of delivering an exercise is flexible and will be designed with the client to meet their requirements with options ranging from simple paper-based delivery through to full use of their real communications systems [

Red

Switch Network and Hawkeye onion router surveillance aircraft] and advance computer simulation

[In Trump's death pool and war room suites]

. In addition, media play can also be added in the form of news injects and the provision of experienced journalists and television crews to help test procedures and also assist in training key staff.

Gold Standard Emergency Planning College
The Hawkhills, Easingwold, York North Yorkshire, YO61 3EG +44(0) 1347 821406
enquiries@emergencyplanningcollege.com www.epcollege.com"
"

Serco

farewell to NPL after 19 years of innovation

[outsourced by David Cameron at Treasury]

… 8 January 2015

Serco

said goodbye to the National Physical Laboratory (NPL) at the end of December 2014 after 19 years of extraordinary innovation and science that has seen the establishment build a world-leading reputation and deliver billions of pounds of benefit for the UK economy. It has been estimated that work carried out by the Centre of Carbon Measurement at NPL will save eight million tonnes of carbon emissions reductions (2% of UK footprint) and over half a billion pounds in economic benefit

[bullshit]

over the next decade. .. · NPL's caesium fountain atomic clock is accurate to 1 second in 158 million years and NPL is playing a key role in introducing rigour to high frequency

[death-pool]

trading in the City through NPLTime."

Yours sincerely,

Field McConnell, United States Naval Academy, 1971; Forensic Economist; 30 year airline and 22 year military pilot; 23,000 hours of safety; Tel: 715 307 8222

David Hawkins Tel: 604 542-0891 Forensic Economist; former leader of oil-well blow-out teams; now sponsors Grand Juries in CSI Crime and Safety Investigation