by
United States Marine Field McConnell
Plum

City Online - (

AbelDanger.net

)
February 7, 2016
1.
Abel Danger
(
AD
) asserts that
Serco
8(a) companies firebombed the BP-leased Deepwater Horizon rig in 2012 by using Navy Onion Router (
Tor
) patented devices to position customized Lloyd's Register explosive packages and to evacuate a Schlumberger cement-bond logging crew.
2.
AD
asserts that the UK Cabinet Office outsourced resilience exercising to
Serco
after its Oklahoma City bombers had destroyed 8(a) criminal records in 1995 and went on to equip Heidi Cruz's office in Houston with
Tor
for short-selling attacks on BP shares by her Vampire clients.
3.
AD
asserts that aides to Heidi Cruz engaged in a recent "Iowa Inject Fraud" by using
Serco
's 8(a) protégée companies and
Tor
networks to inject a bogus phone-bank claim that Dr. Carson was suspending campaigning and asking the Carson caucus to caucus for her husband instead.
United States Marine Field McConnell (
http://www.abeldanger.net/2010/01/field-mcconnell-bio.html
) offers to show presidential candidates how to win resilient wars with the UK Cabinet Office,
Serco
's Vampires and the racketeering lenders to the SBA 8(a) program.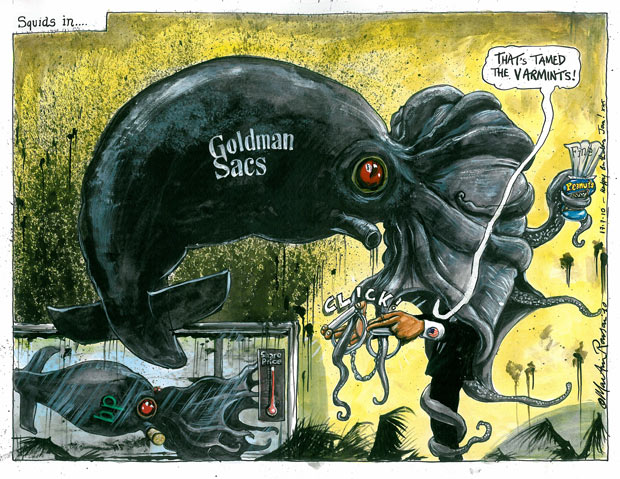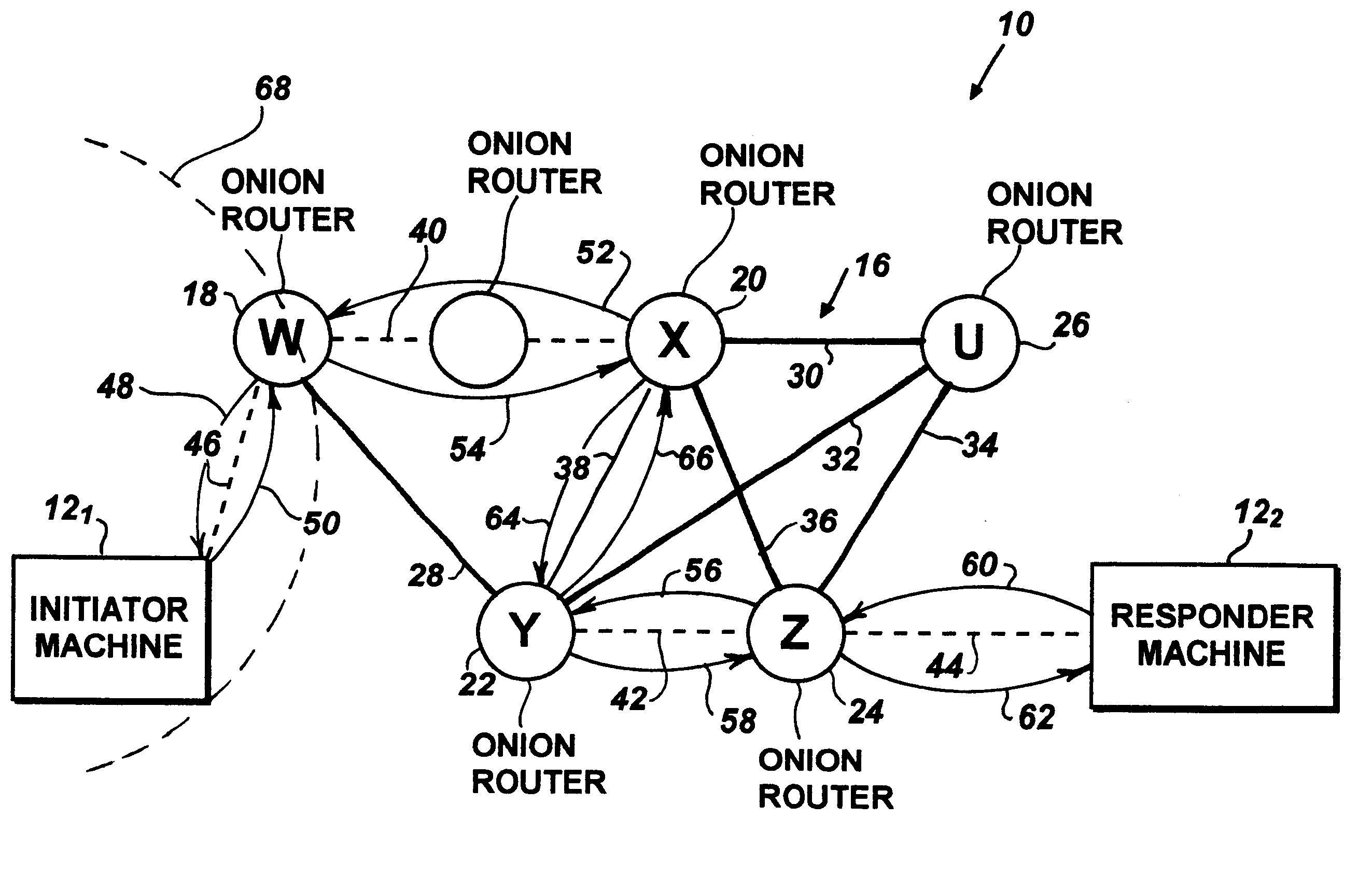 Copy of

SERCO

GROUP PLC: List of Subsidiaries AND

[Loan Shark]

Shareholders!

(Mobile Playback Version)


Serco

... Would you like to know more?

Goldman Sachs: The Vampire Squid


"Voice Mails Confirm Ted Cruz Told Iowa Voters Carson Was Dropping Out By Karoli Kuns 2/04/16 5:05pm You know you're a dirty so-and-so when you're outed by Breitbart as a cheater who played dirty tricks in Iowa. We can now conclude with certainty that Ted Cruz is indeed as slimy as they get, which comes as no surprise to any of us who follow this stuff.
But even for dirty tricksters, this is pretty nasty. Here's a recording of a voice call obtained by Breitbart News, which proves Cruz did indeed have phone bankers calling into Carson voters telling them not to caucus for Carson.
On the one above, the caller leaves a voice mail message which says:
Hello, this is the Cruz campaign with breaking news: Dr. Ben Carson will be [garbled] suspending campaigning following tonight's caucuses. Please inform any Carson caucus goers of this news and urge them to caucus for Ted instead. Thank you. Good night.
And on this one, the voice mail message is a bit less specific, but nonetheless makes the point.
[inaudible]…from the Ted Cruz campaign, calling to get to a precinct captain, and it has just been announced that Ben Carson is taking a leave of absence from the campaign trail, so it is very important that you tell any Ben Carson voters that for tonight, uh, that they not waste a vote on Ben Carson, and vote for Ted Cruz. He is taking a leave of absence from his campaign. All right? Thank you. Bye.
The first voicemail originated from an Iowa number, and the second from a Galveston, Texas number.
So it was a little more than emails for Tailgunner Ted. He sicced his phonebankers on the people of Iowa in order to swipe a few votes from another Republican.
Consider the source. It is Breitbart, and they've been known to have a few dirty tricks of their own in their bag. But this doesn't necessarily strike me as an issue where they'd have anything to gain from taking down Ted Cruz. Even if they're bitter about Rand Paul's crash-and-burn, Cruz seems like their kind of guy.
Every time Tailgunner Ted promises he'll "always tell the truth," the truth runs away and hides until he's out of sight."
"Although loss of profit was avoided, The Deepwater Horizon disaster caused great damage to BP's stock prices; before the explosion they were worth 650p, before the leak was capped they were down to 298p. A lot of the people involved in the Deepwater Horizon rig held shares in BP, which would mean that they would have took a great loss in money as the share prices plummeted. However, it seemed that luck was on their side. In the first quarter of 2010, just before the explosion, the big cats involved all got the sudden urge to start dumping their BP stock. Tony Hayward, Chief executive of British Petroleum, sold a third of his holding in BP just a month before Deepwater Horizon sank. With his returns he swiftly paid off the £1.2million mortgage on his estate in Kent, London. Goldman Sachs, of Transocean, sold 4,680,822 of his shares in BP. Vanguard, asset holders of many, including none other than Barack Obama, sold $85 million worth of BP stock just weeks before the explosion. This saved a lot of their customers a lot of money. This sudden inspiration to sell off stock was certainly a case of excellent foresight, which if ignored would have resulted in large losses for those concerned. Having the providence to dump stock saved each seller millions. One may even wonder if they were all blessed with a sixth sense that allowed them to predict the sinking of Deepwater Horizon. If Sachs and Hayward had of sold all of their shares, one would surely be absolutely positive that they held mystical powers of prophecy, however they only sold enough to nicely line their pockets. Good call."
"March[edit]
March 8 – Target date for the completion of the well which had been budgeted to cost $96 million.[11] March 17 – BP Chief Tony Hayward sells one third of his BP stock (223,288 shares).[16] Closing BP price on March 17 on the New York Stock Exchange is 58.15. March – An accident damages a gasket on the blowout preventer on the rig.[10] April[edit] Fighting the fire on April 21 April 1 – Halliburton employee Marvin Volek warns that BP's use of cement "was against our best practices."[10] April 6 – MMS issues permit to BP for the well with the notation, "Exercise caution while drilling due to indications of shallow gas and possible water flow."[17] April 9 – BP drills last section with the wellbore 18,360 feet (5,600 m) below sea level but the last 1,192 feet (363 m) need casing. Halliburton recommends liner/tieback casing that will provide 4 redundant barriers to flow. BP chooses to do a single liner with fewer barriers that is faster to install and cheaper ($7 to $10 million).[11] April 14 – Brian Morel, a BP drilling engineer, emails a colleague "this has been a nightmare well which has everyone all over the place."[11] April 15 – Morel informs Halliburton executive Jesse Gagliano that they plan to use 6 centralizers. Gagliano says they should use 21. Morel replies in an email, "it's too late to get any more product on the rig, our only option is to rearrange placement of these centralizers." Gagliano also recommends to circulate the drilling mud from the bottom of the well all the way up to the surface to remove air pockets and debris which can contaminate the cement, saying in an email, "at least circulate one bottoms up on the well before doing a cement job." Despite this recommendation, BP cycles only 261 barrels (41.5 m3) of mud, a fraction of the total mud used in the well.[11] April 15 – MMS approves amended permit for BP to use a single liner with fewer barriers.[11] April 16 – Brett Cocales, BP's Operations Drilling Engineer, emails drilling engineer Brian Morel confirming the 6 centralizer approach, saying six should be adequate to obtain a proper cement seal in the well. "Who cares, it's done, end of story, will probably be fine and we'll get a good cement job," he wrote, according to a copy of the e-mail cited in court papers.[18] (Halliburton was the cement provider.) April 17 – Deepwater Horizon completes its drilling and the well is being prepared to be cemented so that another rig will retrieve the oil. The blowout preventer is tested and found to be "functional."[19] Gagliano now reports that using only 6 centralizers "would likely produce channeling and a failure of the cement job."[11] April 18 – Gagliano's report says "well is considered to have a severe gas flow problem." Schlumberger flies a crew to conduct a cement bond log to determine whether the cement has bonded to the casing and surrounding formations. It is required in rules.[10][11] April 19 – Halliburton completes cementing of the final production casing string.[20] April 20 – 7 am – BP cancels [a MitM attack through

Tor

from Goldman Sachs, Houston] a recommended cement bond log test. Conducting the test would have taken 9–12 hours and $128,000. By canceling the cement test BP paid only $10,000. Crew leaves on 11:15 am flight.[11] BP officials gather on the platform to celebrate seven years without an injury on the rig.[21] The planned moving of the Deepwater Horizon to another location was 43 days past due and the delay had cost BP $21 million.[22]
9:49 pm (CDT) – Andrea Fleytas had been monitoring the dynamic positioning system on the bridge of the Horizon when she felt a jolt. Before she could make sense of it – a rig shaking shock that came out of nowhere – magenta warnings began flashing on her screen. Magenta meant the most dangerous level of combustible gas intrusion.[23] 9:56 pm CDT – Gas, oil and concrete from the Deepwater Horizon explode up the well bore onto the deck and then catches fire. The explosion kills 11 platform workers and injured 17 others; another 98 people survive without serious physical injury.[24]
April 21 Coast Guard rear admiral Mary Landry named Federal On Scene Coordinator.[25] Coast Guard log reports #Potential environmental threat is 700,000 gallons of diesel on board the Deepwater Horizon and estimated potential of 8,000 barrels per day of crude oil, if the well were to completely blowout. Most of the current pollution has been mitigated by the fire. There is some surface sheening extending up to 2 miles from the source." The log also reports that two attempts to shut the BOP using an ROV have failed.[26][27]
"https://www.gpo.gov/fdsys/pkg/GAOREPORTS-OSI-95-15/html/GAOREPORTS-OSI-95-15.htm Small Business Administration: 8(a) Is Vulnerable to Program and Contractor Abuse (Letter Report, 09/07/95, GAO/OSI-95-15). The Small Business Administration's (SBA) 8(a) program is intended to develop and promote businesses that are owned and controlled by socially and economically disadvantaged persons. Members of Congress have raised concerns that weaknesses in program management and administration may make the 8(a) program vulnerable to exploitation by individuals or corporations that have used illegal or improper means to participate in and benefit from the program. To develop case studies, GAO initially selected four firms for investigation on the basis of indicators, or "

red

flags," of potential regulatory violations and criminal misconduct. Due to time constraints and the

destruction of records resulting from the Oklahoma City bombing

, this report focuses on the following two firms: I-NET, Inc. of Bethesda, Maryland, and Technical and Management Services Corporation of Calverton, Maryland."
"Members of the JIC staff accompanied the local, state and federal officials at events during the response and recovery effort. Personnel assigned to the JIC included representatives from Oklahoma City and Oklahoma County, as well as the State and Federal Public Information Officers. Although not physically located in the JIC, but as a part of the Joint Information System (JIS), coordination was established and maintained with local or regional offices of the U.S. Attorney, Department of Justice, Small Business Administration, Federal Bureau of Investigation, Bureau of Alcohol, Tobacco and Firearms, Social Security Administration, General Services Administration, the Federal Executive Board, the Governor's Press Office, the State Department of Insurance, State Department of Mental Health, Department of Human Services, Highway Patrol, State Bureau of Investigation, State Medical Examiner's Office, Red Cross, United Way and Feed the Children. The success of the Joint Information Center (JIC) was in establishing a Joint Information System (JIS), providing phone and pager contact with all information sources, and making a constant effort to keep everyone informed on developing situations, internal and external problems and opportunities, so that media questions and public inquiries could be referred to the appropriate source for answers."
"Heidi Cruz Managing Director at Goldman, Sachs & Co. Houston, Texas Area Financial Services Current: Goldman, Sachs & Co. Previous: Goldman, Sachs & Co., The White House, National Security Council Education: Harvard Business School Experience: Managing Director Goldman, Sachs & Co. 2013 – Present (3 years) Vice President Goldman, Sachs & Co. 2005 – 2012 (7 years) Director Western Hemisphere The White House 2003 – 2004 (1 year) Director Western Hemisphere National Security Council 2003 – 2004 (1 year) Economic Policy Bush-Cheney 2000 1999 – 2000 (1 year) Economic Advisor Bush Cheney '00 1999 – 2000 (1 year)"
"New guidance notes for calculating explosion loads Guidance Notes for the Calculation of Probabilistic Explosion Loads provide recommended practices to help engineers, operators and designers to define blast and explosion loads to control and mitigate risk measures in offshore operations.
The new Guidance Notes for the Calculation of Probabilistic Explosion Loads provide information on how to establish explosion loads based on probability considerations of different operating oil and gas scenarios.
To maximise safety in offshore operations, structures and equipment that could be subjected to blast pressures need to be designed for accidental blast loading. This approach by Lloyd's Register allows for a detailed examination and assessment through a range of probabilistic risk assessment techniques, which help companies to predict possible explosion scenarios.
Joar Dalheim, VP Technology at Lloyd's Register Energy said: "By using these Guidance Notes with our Rules for Offshore Units, companies can simplify and streamline their design appraisal process to give them a fast and highly cost-effective solution." A wide variety of measures can be used by companies operating offshore to prevent, control and mitigate the effects of explosions. Whilst the emphasis should always be on explosion prevention (e.g. through prevention of leaks or elimination of ignition sources), the possible accumulation and ignition of a flammable hydrocarbon-air mix cannot always be eliminated.
The Lloyd's Register methodology can be applied to any offshore unit where gas explosion hazards are possible. It also includes special guidance on how to handle leak scenarios from Liquefied Natural Gas (LNG) plants, which can be caused by 'flashing' of cryogenic liquids in to the atmosphere such as LNG and Liquefied Petroleum Gas (LPG).
The new Guidance Notes for the Calculation of Probabilistic Explosion Loads work alongside the Lloyd's Register's Rules for Offshore Units. These Rules provide the oil and gas industry with confidence that their assets are designed and constructed to internationally recognised standards."
"Schlumberger Denies Having Deepwater Horizon Mud Logs By Wayne Madsen Posted on Tue, 20 July 2010 08:53 | 0 … BP contracted Schlumberger to run the Cement Bond Log (CBL) test that was the final test on the well plug that was skipped before the April 20 explosion. The oil industry website, www.oildrum.com quoted Gregory McCormack, director of the Petroleum Extension Service at the University of Texas, as saying the CBL is the "gold standard" of cement tests. The website reported the CBL "records detailed, 360-degree representations of the well and can show where the cement isn't adhering fully to the casing and where there may be paths for gas or oil to get into the hole."
Schlumberger's contractors ordered BP's Deepwater Horizon operational manager to dump kill fluid down the well to plug up the well. The BP manager refused and. Schlumberger's team asks for a helicopter to evacuate all Schlumberger's personnel to shore. BP's manager replied that there were not more scheduled helicopters that week but the Schlumberger crew interceded with Schlumberger's front office, which sent a helicopter to evacuate their personnel at Schlumberger's expense. Schlumberger has another reason to deny possession of the mud logs from the Deepwater Horizon.
One source close to the oil industry told WMR, "If Schlumberger admits to providing any services to BP on that rig they open themselves up to being a co-defendant in any law suits filed. Any data that they have can also be subpoenaed. But if the data is destroyed before any law suits are filed, then it is legal to destroy the data. That is why BP, Halliburton and Schlumberger are sending out the sharks in advance so they can plug any information leaks before the tort lawyers find out. Schlumberger's main service is real-time data logging on oil well bore holes, well cementing certification, well drilling management, and end-of-life services to cap wells. They process the data from mud logging, etc. but they don't do the physical job of mud logging themselves. They just process the data in real time." By Wayne Madsen for OilPrice.com" "Study: Deepwater Horizon workers were afraid to report safety issues By Allan Chernoff, CNN July 22, 2010 7:08 p.m. EDT Transocean commissioned the survey of about half its staff aboard the Deepwater Horizon.
STORY HIGHLIGHTS
Report: Deepwater Horizon workers feared reprisal for reporting safety-related actions The study was conducted by an outside consultant in March The oil rig exploded the night of April 20 (CNN) -- A confidential report on safety conditions aboard the Deepwater Horizon oil rig, conducted about one month before the rig's explosion, points to widespread fear of reprisal for reporting employee mistakes that could undermine safety aboard the rig.
"There was a stated fear of reprisal related specifically to the reporting of dropped objects," states an executive summary of the report obtained by CNN.
"Only 46.3 percent of participants felt that, if their actions led to a potentially risky situation (e.g., forgetting to do something, damaging equipment, dropping an object from height), they could report it without any fear of reprisal," the report states.
Transocean, the rig operator, commissioned the survey of about 40 employees, about half its staff aboard the Deepwater Horizon. BP plc Deepwater Horizon Gulf Coast Oil Spill Transocean Inc. The report concluded, "Deepwater Horizon was relatively strong in many of the core aspects of safety management." But it also uncovered fear among workers of suffering reprisal for reporting conditions that could lead to a "risky" situation onboard the rig.
The study also found some Transocean employees entered fake data to try to circumvent a safety system, according to a person familiar with the full report.
The study was based on surveys conducted March 12-16 by Lloyd's Register Group, a consultant that analyzes the safety of business processes and products. The Deepwater Horizon rig exploded the night of April 20 while drilling BP's Macondo oil well. Two days later it sank. The Lloyd's report was completed afterwards; it is dated May 11. Lloyd's said it was retained by Transocean to "proactively understand their safety culture and assess the equipment on the Deepwater Horizon." Transocean has commissioned safety surveys of its staff aboard 20 other drilling rigs.
A spokesperson for Transocean insisted the study of employees aboard Deepwater Horizon reflected the company's commitment to safety.
"This rig did go seven years without a lost-time incident or any major environmental accidents," said spokesman Lou Colasuonno. "This rig was exhibit-A for a well-run rig." In assessing the safety culture onboard the rig, the consultants gave ratings of between 2.9 to 3.5 on a scale of 1 to 5 for policies such as leadership, communication, training and monitoring.
A separate report by a different Transocean consultant on the Deepwater Horizon's equipment cited at least 26 components and systems out of 129 categories on the rig that were in "bad" or "poor" condition, according to a report in Thursday's New York Times.
Transocean's spokesman told CNN all equipment on the Deepwater Horizon was in line with government guidelines. "Every device met regulatory standards," Colasuonno said." "TRial: TRUMP has trialled a number of techniques to improve the human-centredness of two large organisations' IT development processes. The trial was part funded by the European Commission as ESPRIT project 28015 TRUMP.
Usability: Usability is the quality of a system in use, and is the ultimate objective of IT development. Truly usable IT systems are the result of a human-centred development process.
Maturity: Developing usable systems requires a human-centred approach by all those involved in design and development, as well as the integration of human-centred design and evaluation activities throughout the development methodology. TRUMP has raised the usability maturity of the trial organisations.
Process: TRUMP showed how user centred methods could be integrated into the development process of the two participating organisations. TRUMP will enable the organisations to adopt the techniques more widely.
Who was involved?
The TRUMP project involved three partners and one subcontractor.

Serco

Usability Services co-ordinated the project and provided the usability expertise to the user partners, IR and IAI. Lloyd's Register provided independent assessment of the usability maturity before and after the application at IR.


Serco

Usability Services:

Serco

Usability Services, previously at the National Physical Laboratory, has been developing and applying practical human-centred evaluation and design techniques for many years. It was the co-ordinating partner for TRUMP and was the project's source of expertise in human-centred techniques.
Inland Revenue: The Inland Revenue is the tax collection department of the UK Government. With over 60,000 staff, IR relies on IT for administrative support. Because they must implement Government tax policy, IR must be able to implement new business systems rapidly and correctly.
Israel Aircraft Industries (IAI): Israel Aircraft Industries design and build aircraft and avionics equipment. IAI has a reputation for efficiency and quality, and the techniques introduced by TRUMP improved their development efficiency and the quality of the products.
Lloyd's Register: Lloyd's Register performed independent assessment of the usability maturity of the Inland Revenue, both before and after the introduction of the human-centred techniques." "Behind the Sordid World of Online Assassination Betting Jamie Bartlett 6/01/15 11:35am Filed to: BIBLIOTECH I have heard rumors about this website, but I still cannot quite believe that it exists. I am looking at what I think is a hit list.
There are photographs of people I recognize—prominent politicians, mostly—and, next to each, an amount of money. The site's creator, who uses the pseudonym Kuwabatake Sanjuro, thinks that if you could pay to have someone murdered with no chance—I mean absolutely zero chance—of being caught, you would.
That's one of the reasons why he has created the Assassination Market.
There are four simple instructions listed on its front page:
Add a name to the list Add money to the pot in the person's name Predict when that person will die Correct predictions get the pot
The Assassination Market can't be found with a Google search. It sits on a hidden, encrypted part of the internet that, until recently, could only be accessed with a browser called The Onion Router, or Tor. Tor began life as a U.S. Naval Research Laboratory project, but today exists as a not-for-profit organization, partly funded by the U.S. government and various civil liberties groups, allowing millions of people around the world to browse the internet anonymously and securely."
"

Serco

Awarded $95 Million Patent Classification Contract with the U.S. Patent and Trademark Office November 30, 2015 RESTON, VA – November 30, 2015 –

Serco

Inc., a provider of professional, technology, and management services, announced today the Company has been awarded a patent classification services contract with the United States Patent and Trademark Office (USPTO).

Serco

will provide initial patent classification and reclassification services to support USPTO's core mission of examining, granting, and disseminating patents and trademarks. The recompete contract has a one-year base period with four one-year option periods, and is valued at $95 million over the five-year period, if all options and award terms are exercised.


Serco

's highly trained Scientists and Engineers are responsible for reviewing, analyzing, and applying classification symbols to newly submitted patent applications to assist with the USPTO examination process. Throughout the classification process, our team performs comprehensive performance management; quality assurance; information security; training; knowledge management; and IT support, engineering, and development of custom software.


Serco

has supported the USPTO under this program since its inception in 2006, and currently processes approximately 1,600 applications a day, and over 400,000 applications annually. Under the contract,

Serco

has been instrumental in assisting the USPTO as it transitioned to a new international classification standard called Cooperative Patent Classification (CPC) and will continue to provide services within CPC that enables the USPTO to align and lead within the global intellectual property environment. Work on this program will continue to take place in Harrisonburg, Virginia.
"We are extremely honored to have been selected to continue to deliver patent classification services to the U.S. Patent and Trademark Office," said Dan Allen, Chairman and CEO of Serco Inc. "Our team continues our focus on operational excellence and incorporating innovative solutions, for classification services, in the most economic and efficient manner."
About

Serco

Inc.:

Serco

Inc. is a leading provider of professional, technology, and management services. We advise, design, integrate, and deliver solutions that transform how clients achieve their missions. Our customer-first approach, robust portfolio of services, and global experience enable us to respond with solutions that achieve outcomes with value. Headquartered in Reston, Virginia, Serco Inc. has approximately 10,000 employees and an annual revenue of $1.2 billion.

Serco

Inc. is a wholly-owned subsidiary of

Serco

Group plc, a $5.9 billion international business that helps transform government and public services around the world. More information about

Serco

Inc. can be found at www.serco-na.com." "AUG 8, 2013 @ 01:43 PM 13,203 VIEWS "The Great Vampire Squid Keeps On Sucking Jake Zamansky , CONTRIBUTOR I write about securities law Opinions expressed by Forbes Contributors are their own. The now famous Rolling Stone magazine article in 2009 by Matt Taibbi unforgettably referred to Goldman Sachs, the world's most powerful investment bank

[and principal Serco shareholder with the U.K. Cabinet Office]

, as a "great vampire squid wrapped around the face of humanity, relentlessly jamming its blood funnel into anything that smells like money." At the time, Taibbi was describing Goldman's role in the 2008 financial crisis and the speculative bubble of mortgage-backed securities assets which later came crashing down."
"18 U.S. Code § 1958 - Use of interstate commerce facilities in the commission of murder-for-hire Whoever travels in or causes another (including the intended victim) to travel in interstate or foreign commerce, or uses or causes another (including the intended victim) to use the mail or any facility of interstate or foreign commerce, with intent that a murder be committed in violation of the laws of any State or the United States as consideration for the receipt of, or as consideration for a promise or agreement to pay, anything of pecuniary value, or who conspires to do so, shall be fined under this title or imprisoned for not more than ten years, or both; and if personal injury results, shall be fined under this title or imprisoned for not more than twenty years, or both; and if death results, shall be punished by death or life imprisonment, or shall be fined not more than $250,000, or both."
"Opened in 1994 as the successor to the Transitional Immigrant Visa Processing Center in Rosslyn, Va., the NVC centralizes all immigrant visa preprocessing and appointment scheduling for overseas posts. The NVC collects paperwork and fees before forwarding a case, ready for adjudication, to the responsible post. The center also handles immigrant and fiancé visa petitions, and while it does not adjudicate visa applications, it provides technical assistance and support to visa-adjudicating consular officials overseas. Only two Foreign Service officers, the director and deputy director, work at the center, along with just five Civil Service employees. They work with almost 500 contract employees doing preprocessing of visas, making the center one of the largest employers in the Portsmouth area. The contractor,

Serco

, Inc., has worked with the NVC since its inception and with the Department for almost 18 years. The NVC houses more than 2.6 million immigrant visa files, receives almost two million pieces of mail per year and received more than half a million petitions from the U.S. Citizenship and Immigration Service (USCIS) in 2011. Its file rooms' high-density shelves are stacked floor-to-ceiling with files, each a collection of someone's hopes and dreams and each requiring proper handling."
"The Telgraph .. Police drop investigation into

Serco

prisoner transport contract The outsourcing group said there was no evidence of individual or corporate wrongdoing
The City of London Police has closed an investigation into

Serco

's prisoner transport contract after more than a year of work, enabling the firm to continue with the contract until 2018.
The Ministry of Justice called in the police in August 2013 to examine whether

Serco

had misleadingly recorded prisoners as being ready for court when they were not, in order to meet the performance criteria of the contract.
However,

Serco

said on Friday that the probe into the Prisoner Escort and Custody Services (PECS) contract had been closed after the police found no evidence to support bringing charges against the outsourcing firm or its staff.
"The information obtained was also sufficient for the City of London Police to conclude there was no evidence of any corporate-wide conspiracy or an intention to falsify figures to meet the DRACT [designated ready and available for court time] contract requirement by senior

Serco

management or at the board level of the company," the firm said in a statement. The Ministry of Justice had said it would end the contract immediately if the firm's board was found to have done wrong."
"Super

Serco

bulldozes ahead By DAILY MAIL REPORTER UPDATED: 23:00 GMT, 1 September 2004 SERCO has come a long way since the 1960s when it ran

[Resilience exercises and]

the 'four-minute warning' system to alert the nation to a ballistic missile attack." "

Serco

Combined Resilience Exercising
http://www.epcollege.com/EPC/media/MediaLibrary/Downloads/Gold-Standard.pdf

Types of Exercise Workshop Exercises These are structured discussion events where participants can explore issues in a less pressurized environment.

They are an ideal way of developing solutions, procedures and plans rather than the focus being on decision making. Table Top Exercises These involve a realistic scenario and will follow a time line, either in real-time or with time jumps to concentrate on the more important areas. The participants would be expected to be familiar with the plans and procedures that are being used although the exercise tempo and complexity can be adjusted to suit the current state of training and readiness. Simulation and media play can be used to support the exercise. Table-top exercises help develop teamwork and allow participants to gain a better understanding of their roles and that of other agencies and organisations.

Command/Control Post Exercises These are designed primarily to exercise the senior leadership and support staff in collective planning and decision making within a strategic grouping. Ideally such exercises would be run from the real command and control locations and using their communications and information systems. This could include a mix of locations and varying levels of technical simulation support. The Gold Standard system is flexible to allow the tempo and intensity to be adjusted to ensure maximum training benefit, or to fully test and evaluate the most important aspects of a plan. Such exercises also test information flow, communications, equipment, procedures, decision making and coordination.

Simulation and Media Support The method of delivering an exercise is flexible and will be designed with the client to meet their requirements with options ranging from simple paper-based delivery through to full use of their real communications systems [

Red

Switch Network and Hawkeye onion router surveillance aircraft] and advance computer simulation

[In Trump's death pool and war room suites]

. In addition, media play can also be added in the form of news injects and the provision of experienced journalists and television crews to help test procedures and also assist in training key staff.

Gold Standard Emergency Planning College
The Hawkhills, Easingwold, York North Yorkshire, YO61 3EG +44(0) 1347 821406
enquiries@emergencyplanningcollege.com www.epcollege.com"
"

Serco

farewell to NPL after 19 years of innovation

[outsourced by David Cameron at Treasury]

… 8 January 2015

Serco

said goodbye to the National Physical Laboratory (NPL) at the end of December 2014 after 19 years of extraordinary innovation and science that has seen the establishment build a world-leading reputation and deliver billions of pounds of benefit for the UK economy. It has been estimated that work carried out by the Centre of Carbon Measurement at NPL will save eight million tonnes of carbon emissions reductions (2% of UK footprint) and over half a billion pounds in economic benefit

[bullshit]

over the next decade. .. · NPL's caesium fountain atomic clock is accurate to 1 second in 158 million years and NPL is playing a key role in introducing rigour to high frequency

[death-pool]

trading in the City through NPLTime."

Yours sincerely,

Field McConnell, United States Naval Academy, 1971; Forensic Economist; 30 year airline and 22 year military pilot; 23,000 hours of safety; Tel: 715 307 8222

David Hawkins Tel: 604 542-0891 Forensic Economist; former leader of oil-well blow-out teams; now sponsors Grand Juries in CSI Crime and Safety Investigation