by
United States Marine Field McConnell
Plum

City Online - (

AbelDanger.net

)
February 19, 2016
1.
Abel Danger
(
AD
) asserts that mentored 8(a) companies are using accelerated SBA loan finance from
Serco
shareholders to build patented death-pool suites in hotels frequented by high rollers associated with the Clinton Foundation, Trump Shuttle, Inc.,
HSBC
and Goldman Sachs.
2.
AD
asserts that Serco-mentored 8(a) companies equipped the Marriott World Trade Center and Sheraton Pentagon City Hotel with remote access to patented QRS-11 gyroscopes on targeted Boeing aircraft so Clinton guests could predict the precise time of the al-Qaeda crashes on 9/11.
3.
AD
asserts that patent lawyer Hillary Clinton and Apple director Al Gore have outsourced US Patent and Trademark Office operations to
Serco
's death-pool clients so they can synchronize ISIS news with the associated media play through patented chips embedded in the iPhone.
United States Marine Field McConnell (
http://www.abeldanger.net/2010/01/field-mcconnell-bio.html
) offers to show presidential candidates how to win a war with ISIS and other crisis actor groups by returning the USPTO to the United States government, stripping 8(a) death-pool suites out of the world's elite hotels and recognizing
Serco
's shareholders as a racketeering-influenced and corrupt organization engaged in SBA loan sharking and murder for hire.
Video footage of fake ISIS beheading? Video courtesy of Cyberberkut
Digitally Unmasking 'Jihadi John'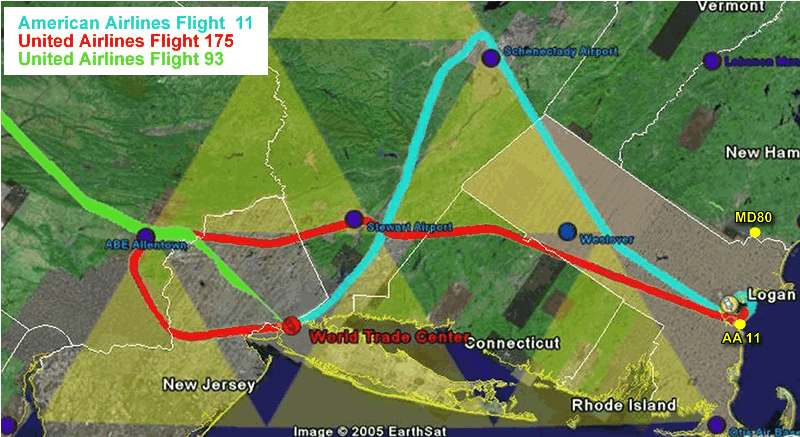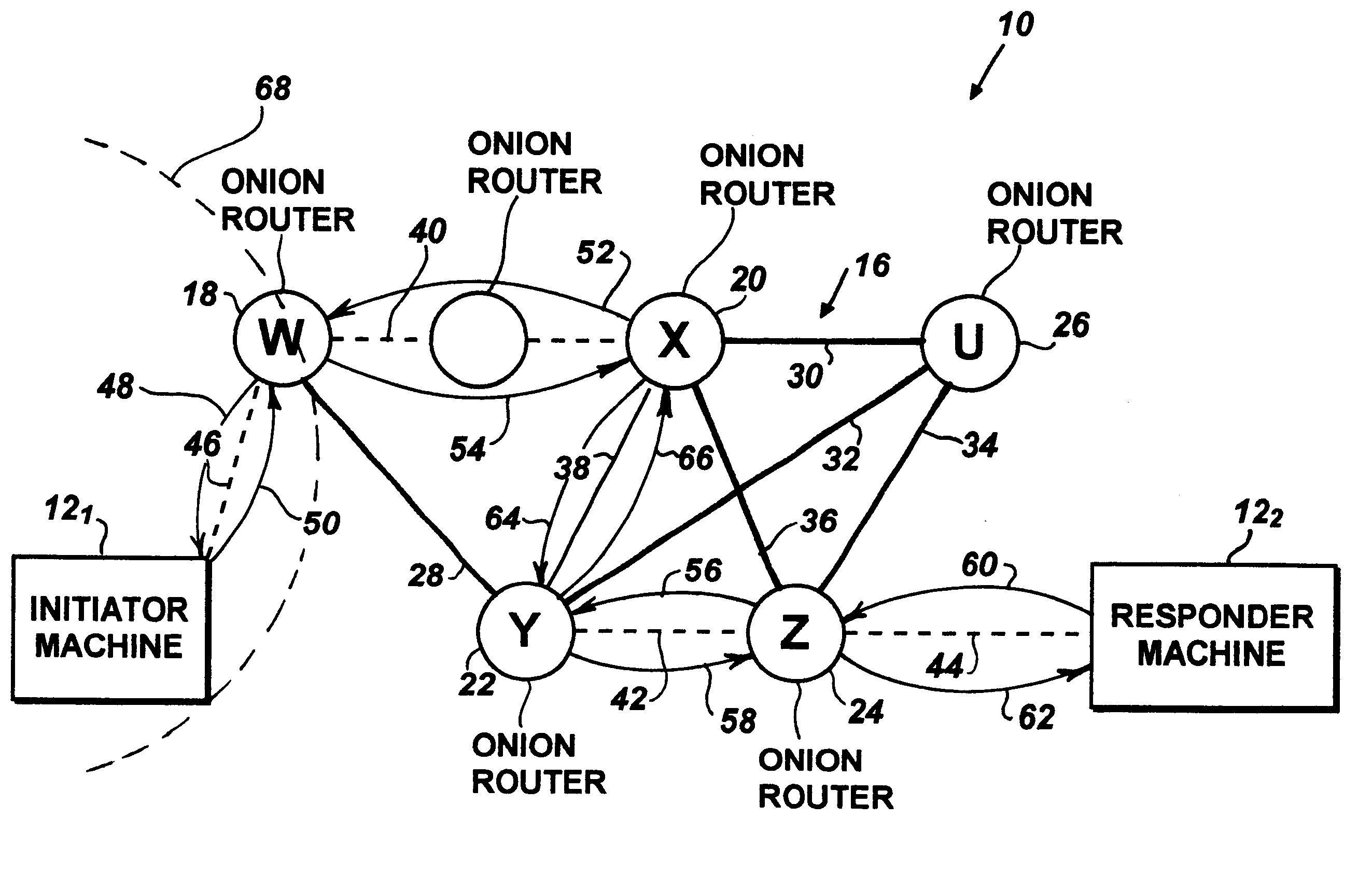 Copy of

SERCO

GROUP PLC: List of Subsidiaries AND

[Loan Shark]

Shareholders!

(Mobile Playback Version)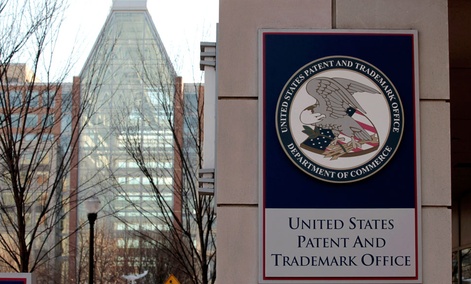 Serco

's US Patent and Trademark Office
[

Serco

's] Defense Ammunition Center

Serco

... Would you like to know more?


"Trump rips Apple's stance on encryption: 'Who do they think they are?' By Brad Reed on Feb 17, 2016 at 10:09 AM Apple CEO Tim Cook announced last night that his company would not comply with a U.S. court order to help the FBI unlock an iPhone that was owned by one of the shooters in last year's ISIS-inspired massacre in San Bernardino, California. This particular order did not require Apple to break encryption on the device but only asked the company to help officials use brute force tactics to unlock the shooter's iPhone 5c without any risk of its data being wiped. Nonetheless, Cook equated this order as mandating a backdoor to the iPhone's security and said it was too dangerous for Apple's user base.
Apple is already facing political blowback over its refusal to comply with the court order and Republican presidential candidate Donald Trump blasted the company's stance during an interview on Fox News Wednesday morning.
MUST READ: Apple's upcoming iPhones might change the game more than you can even imagine
"To think that Apple won't allow us to get into her cellphone? Who do they think they are? No, we have to open it," Trump told Fox and Friends this morning, per Politico. "I agree 100% with the courts. In that case, we should open it up. I think security overall — we have to open it up. And we have to use our heads. We have to use common sense. Somebody the other day called me a "common-sense conservative." We have to use common sense. Our country has so many problems."
Despite being in possession of the shooter's iPhone for two months, the FBI has been unable to access it because it is passcode protected and entering in more than 10 incorrect passcodes will automatically wipe the data from the device. The agency argues that it needs to have access to the phone's contacts so it can learn about potential contacts between the shooter and other ISIS recruits both at home and abroad."
"Former Vice President Al Gore Joins Apple's Board of Directors CUPERTINO, California—March 19, 2003—Apple® today upgraded its Xserve™ 1U rackservers to deliver incredible price performance through today announced that AlbertGore Jr., the former Vice President of the United States, has joined theCompany's Board of Directors. Mr. Gore was elected at Apple's board meeting today.
"Al brings an incredible wealth of knowledge and wisdom to Apple from havinghelped run the largest organization in the world — the United Statesgovernment — as a Congressman, Senator and our 45th Vice President. Al isalso an avid Mac user and does his own video editing in Final Cut Pro," saidSteve Jobs, Apple's CEO. "Al is going to be a terrific Director and we'reexcited and honored that he has chosen Apple as his first private sectorboard to serve on."
"Steve and his team have done an incredible job in making Apple once againthe very best in the world," said former Vice President Al Gore. "I havebeen particularly impressed with the new Mac OS X operating system and thecompany's commitment to the open source movement. And I am especiallylooking forward to working with and learning from the great board memberswho have guided this legendary company's inspiring resurgence."
Mr. Gore was inaugurated as the 45th Vice President of the United States on January 20, 1993. He was re-elected in 1996, and helped lead the U.S. intothe longest period of sustained economic growth in American history. Heserved for a total of eight years as President of the Senate, a member of the cabinet and the National Security Council, and as the leader of a wide range of Administration initiatives including environmental policy,technology, science, communications and government cost reduction.
As a member of the U.S. Congress 25 years ago, he popularized the term"Information Superhighway," and was instrumental in fighting for federal funds to assist in building what later became the Internet. He has remained an active leader in technology—launching a public/private effort to wireevery classroom and library in America to the Internet.
Mr. Gore serves as a Senior Advisor to Google, Inc. He is also a visiting professor at the University of California Los Angeles, Fisk University andMiddle Tennessee State University.
Mr. Gore received his B.A. in Government with honors from Harvard University in 1969, and attended the Vanderbilt University School of Religion and the Vanderbilt University School of Law.
Apple ignited the personal computer revolution in the 1970s with the Apple II and reinvented the personal computer in the 1980s with the Macintosh. Apple is committed to bringing the best personal computing experience to students, educators, creative professionals and consumers around the world through its innovative hardware, software and Internet offerings.
Press Contact:
Tara Hendela Apple Canada (905) 513-5853 thendela@apple.com © 2002 Apple Computer, Inc. All rights reserved. Apple, the Apple logo, Mac,Mac OS, and Macintosh are trademarks of Apple. Other company and product names may be trademarks of their respective owners."
"AL GORE BUGS AMERICA? Published: 08/02/2000 at 1:00 AM CHARLES SMITH About | Email | Archive The written proof that Vice President Al Gore worked to bug America is freely available; the documentation was obtained from the Justice Department, the CIA and the Commerce Department through the Freedom of Information Act.
In 1993, Vice President Gore and Attorney General Janet Reno were ordered to form an IWG or "interagency working group" in a secret White House memo. The sign off sheet on the secret memo specifically sought Gore and Reno's signature.
Included in the working group were White House Counsel Vince Foster and convicted Whitewater figure Webster Hubbell. Gore quickly went to work with the secret group of Clinton advisers and delivered a report to the president.
"Simply stated, the nexus of the long term problem is how can the government sustain its technical ability to accomplish electronic surveillance in a advanced telecommunications environment characterized by great technical diversity and many competing service providers (numbering over 1500, some potentially antagonistic) who have great economic and political leverage," states the top secret report prepared by Gore's Interagency Working Group.
"The solution to the access problem for future telecommunications requires that the vendor/manufacturing community translate the government's requirements into a fundamental system design criteria," noted the Gore report.
"The basic issue for resolution is a choice between accomplishing this objective by mandatory (i.e., statutory/regulatory) or voluntary means."
This chilling conclusion, that there is no choice but to be monitored by Big Brother is backed by several other documents. One such document released by the Justice Department is a March 1993 Justice memo from Stephen Colgate, assistant attorney general for administration.
According to the Colgate memo, Vice President Al Gore was to chair a meeting with Hubbell, Reno, Commerce Secretary Ron Brown, and Leon Panetta in March 1993. The topic of the meeting was the "AT&T Telephone Security Device."
According to Colgate, AT&T had developed secure telephones the U.S. government could not tap. The Clinton administration secretly contracted with AT&T to keep the phones off the market. Colgate's memo noted that the administration was determined to prevent the American public from having a private phone conversation.
"AT&T has developed a Data Encryption Standard (DES) product for use on telephones to provide security for sensitive conversations," wrote Colgate. "The FBI, NSA and NSC want to purchase the first production run of these devices to prevent their proliferation. They are difficult to decipher and are a deterrent to wiretaps."
Buried in the Colgate memo is the first reference to government developed monitoring devices that would be required for all Americans.
According to the March 1993 Colgate memo to Hubbell, "FBI, NSA and NSC want to push legislation which would require all government agencies and eventually everyone in the U.S. to use a new public-key based cryptography method."
In 1993, the "public-key" system referenced by Colgate had already been developed by the Federal government. The system, a special computer chip called "Clipper," provided the Federal government with an "exploitable feature" allowing a wiretap of any secure phone communications.
However, the only way to force "everyone in the U.S. to use" the new Clipper chip was to enact "legislation" which would require that it be manufactured into all phones, fax machines and computers.
There was a final solution to the problem. According to a presidential directive of April 1993 on the Clipper project, "Should (U.S.) industry fail to fully assist the government in meeting its requirements within a reasonable period of time, the Attorney General will recommend legislation which would compel manufacturers to meet government requirements."
Al Gore quickly embraced the Clipper chip and the concept of monitoring America at all costs. In 1994, Gore wrote a glowing letter supporting the Clipper chip and the government approved wiretap design. According to Gore, "As we have done with the Clipper Chip, future key escrow schemes must contain safeguards to provide for key disclosures only under legal authorization and should have audit procedures to ensure the integrity of the system. Escrow holders should be strictly liable for releasing keys without legal authorization."
"We also want to assure users of key escrow encryption products that they will not be subject to unauthorized electronic surveillance," wrote Gore in his July 20, 1994 letter to Rep. Maria Cantwell.
However, Gore did not tell the truth. In 1994, federal officials were keenly aware that the Clipper chip design did not have safeguards against unauthorized surveillance. In fact, NASA turned down the Clipper project because the space agency knew of the flawed design.
In 1993, Benita A. Cooper, NASA associate administrator for management systems and facilities, wrote, "There is no way to prevent the NSA from routinely monitoring all (Clipper) encrypted traffic.
Moreover, compromise of the NSA keys, such as in the Walker case, could compromise the entire (Clipper) system."
Yet, Al Gore pressed ahead, continuing to support a flawed design, despite warnings that the design could "compromise" every computer in the U.S. A 1996 secret memo on a secret meeting of DCIA Deutch, FBI Director Freeh and Attorney General Janet Reno states, "Last summer, the Vice President agreed to explore public acceptance of a key escrow policy but did not rule out other approaches, although none seem viable at this point."
According to the 1996 report to Gore, by then CIA Director Deutch, Ms. Reno proposed an all-out federal takeover of the computer security industry. The Justice Department, proposed "legislation that would … ban the import and domestic manufacture, sale or distribution of encryption that does not have key recovery. Janet Reno and Louis Freeh are deeply concerned about the spread of encryption. Pervasive use of encryption destroys the effectiveness of wiretapping, which supplies much of the evidence used by FBI and Justice. They support tight controls, for domestic use."
The move to tighten domestic controls has so far failed. The Clipper chip was canceled in 1997 after wasting over a billion dollars. Yet, history often repeats itself, especially for those who refuse to learn from it. The FBI recently aroused much trouble in July by unveiling anew program called
"Carnivore." The FBI Carnivore software is designed to monitor e-mail by intercepting all mail at the Internet provider.
The FBI installed the Carnivore software initially at several Internet providers with little requirements for legal authority. Testimony by software expert Matt Blaze revealed the FBI Carnivore program might not be smart enough to recognize a target's e-mail, thus false prosecutions are possible. In addition, the Carnivore programs scoops up all data without regard to legal problems.
Carnivore is clearly open for abuse. While Federal law does provide for an audit trail to prevent abuse of Carnivore data, the audit only occurs if there is a federal prosecution. No prosecution — no audit trail. Data acquired by the FBI e-mail tap could be accumulated on anyone without an audit.
The problems of privacy, e-mail and government wiretapping are not unfamiliar to Vice President Al Gore. The Clinton-Gore White House recently lost a large portion of the vice president's e-mails and is now unable to deliver them to investigators involved in the 1996 campaign finance probe.
The vice president has a darker side yet to be covered by the media. Al Gore knows much about the federal government efforts to wiretap every home and office in America. He should. Al Gore has led that effort to bug America since 1993. As part of the Clinton administration, Al Gore made the policy that endorsed the Clipper chip and created the FBI Carnivore software program.
Read more at http://www.wnd.com/2000/08/7112/#Bdwbjqe7FsrZW816.99" "September 11, 2001[edit] The role of flight attendants received heightened prominence after the September 11 attacks when flight attendants (such as Sandra W. Bradshaw and CeeCee Lyles of United Airlines Flight 93, Robert Fangman of United Airlines Flight 175, Renee May of American Airlines Flight 77 and Betty Ong and Madeline Amy Sweeney of American Airlines Flight 11) actively attempted to protect passengers from assault, and also provided vital information to air traffic controllers on the hijackings.[41] In the wake of these attacks, many flight attendants at major airlines were laid off because of decreased passenger loads.[41]
"FLIGHT ATTENDANTS 'UNITED WE STAND' By Michelle Quintus United flight attendant Association of Flight Attendants, Council 5 On March 17, the Association of Flight Attendants (AFA) at United Airlines demonstrated at airports around the world to protest an illegal change to our contract.
UAL, the largest airline company in the world, is trying to buy US Airways. This would be the biggest airline merger of all time. Right now, UAL is trying to get approval from the Department of Justice to create this airline monopoly.
But before these two can merge they must get the approval of the flight attendants at both United and US Airways to either merge our contracts or get a waiver from the United flight attendants. But United is trying to disregard our rights and make a unilateral change to our contract--which means they're trying to break their contract with the flight attendants.
United is also trying to tie this merger/acquisition to the separate issue of wage increases which we began fighting for last November.
Because of these conditions, the United AFA union leadership voted unanimously to send out strike ballots to the entire union membership. The ballots were sent out March 15, and the count will be held in Washington DC on April 2.
Our union president, Linda Farrow, said that if United proceeds with the merger without reaching an agreement with the flight attendants, we will strike as soon as the Department of Justice decides on the acquisition. The date by which the Department of Justice makes its decision has been extended to April 23.
AFA represents 26,000 United Airlines flight attendants and 10,000 US Airways flight attendants. So merged we would be 36,000-workers strong. The composition of our union is primarily women and gay men. Although the membership has been predominantly white workers, there has been an increase of workers of color as United expands its international market--as their slogan states, "to become the world-wide airline of choice." 'We are workers!'
There is the stereotype that being a flight attendant is a glamorous job. We get to "see the world." There is also the sexist stereotype that flight attendants are single, promiscuous, and complacent pretty women. But the reality is we're workers.
We're on our feet for 8-10 hours a day pushing heavy carts and lifting heavy objects. We are prone to repetitive stress injuries because of in-flight service and physical illness because of being in enclosed space with recycled air exposed to passengers' germs and waste products. On top of this, due to sexist stereotyping, sexist behavior and blatant sexual harassment is just part of our job.
How much are we paid for this? Some newly hired flight attendants make poverty level wages--as little as $15,156 per year. The company says the starting wage is $19 an hour, but that is only time spent in the air. Time on the ground is only paid with a per diem of under $2 an hour. For example, one day I worked over 14 hours--four different flights across the country. But due to time on the ground and delays, I was only paid for 7 1/2 hours.
When flight attendants are first hired, we must go wherever the company sends us and they do not guarantee or even help us find housing in this new city. Many flight attendants are forced to live 5-10 crewmembers to an apartment.
On top of this, most of our bases are in expensive cities like New York, Tokyo or San Francisco. So many of us cannot afford to live in cities where we're based and end up commuting thousands of miles to get to work.
Many of us are forced to work second and third jobs just to survive
Many flight attendants are mothers in need of childcare. But unlike most other workers who can think about going home at the end of the day, airline companies can send flight attendants to other cities whenever their needs dictate, so mothers are not even in the same city to arrange further childcare.
Even the so-called benefit of flying for free is really contingent on whether space is available on the airplane. Workers and their families can use any unsold seats 20 minutes prior to departure of a flight, but it costs the company absolutely nothing. Many airlines still charge the worker some fee, anyway.
As a lesbian, we only recently won the right to our domestic partners having the same benefits as partners of straight workers, and this was after years of struggle. But the company still does not provide this "benefit" for transpeople or our partners who are trans.
United we stand!
Just like other workers we experience racism, sexism and lesbian, gay, bi and trans oppression on our job. One can only imagine what our national union president Linda Farrow, an African American woman, has to deal with when she goes head to head with James Goodwin, United's CEO. The company tries to divide the workers. All of the various airline unions stand in solidarity with each other against United. But the company is using the Pilots union against other work groups.
Last summer they settled an industry-leading contract with the Pilots union, ALPA. Its members are predominantly straight white men who used to be in the Air Force and Air National Guard.
At the same time, the mechanics union--the IAM--which is primarily working-class white men and men of color, are still negotiating for their pay raise. Further, the company is taking them to court because they blame last summer's loss of profits on union work slowdowns and actions. Recently, we received a letter from the company claiming that due to no profits last summer, they are demanding cutbacks from all work groups except the pilots. For instance, flight attendants have been told we will no longer receive new uniforms, but the pilots will be getting theirs as well as their pay raise. United still won't give raises to flight attendants or mechanics.
Some of the most exploited United workers are the cabin service people who clean the airplanes--primarily women of color. They are currently a part of the IAM. But the company says it will not enter into any kind of negotiations with them until it has settled with the mechanics of the union.
Importance of job protection
Since November, United flight attendants have been fighting for a pay raise. The company says it will give no more than 4 percent, without any job protection.
But as Sam Marcy pointed out in his book "High Tech Low Pay," when these mega-mergers happen workers can expect massive layoffs. Without specific job protection language in our contract, United's merger with US Airways could mean possible furloughs, which means layoffs. I've been working at United for six years. During that time United has expanded, hiring 1,000 new flight attendants per year.
The company keeps telling the flight attendants, "look how we're expanding. ... we will have new routes, and will need flight attendants to fly these routes."
But they won't write these guarantees into our contract. In essence, they want us to trust that what's good for the company is good for the workers. But in reality, historically, when United bought out Pam Am in the mid 1980s many workers were laid off and they still don't fly many of the old Pam Am routes that United deemed unprofitable.
This is a powerful moment for AFA flight attendants because we have the power to say that United cannot operate a merged airline until it reaches an agreement on a merged contract with all the AFA flight attendants--which includes both United and USAirways flight attendants.
This dispute differs from the other strike threats in the airline industry because it is the only current dispute in the airline industry that is not subject to regulation by the National Mediation Board, a 30-day "cooling off" period or intervention of a Presidential Emergency Board. Since the parties are not in traditional negotiations, the traditional rules do not apply.
The United flight attendant contract contains job security provisions called "Scope" language that require that any flying conducted by United or any of its subsidiaries must be worked by flight attendants on the United flight attendant seniority list covered under the seniority agreements of our contract.
United violated that provision when it purchased and separately operated Air Wisconsin in 1991. An arbitrator ruled to uphold the flight attendants' "Scope" provision in that case.
Now United may be just weeks away from purchasing US Airways and the US Airways Express carriers and doing the exact same thing again. This will be a "major dispute" under the Railway Labor Act. United flight attendants will then be free to start CHAOS strike actions.
CHAOS means Create Havoc Around Our System(TM), and is the AFA's trademarked strategy of public information and targeted work actions using random, unannounced strikes. Capitalism creates the real chaos that workers live under every single day, so we as workers at United have the right to fight back against this mega-merger.
New York's Council 5 President, Greg Davidovich said, "We are resolute--we will fight by standing together and demonstrating our solidarity to protect our jobs and secure the raises we deserve."
We ask for your on-going support as we continue picketing around the world. And also call James Goodwin, United's CEO, at (847) 700-5670 to let him know what you think of the company's actions.
Help us create [Luddite] chaos for the largest airline in the world.
This article is copyright under a Creative Commons License. Workers World, 55 W. 17 St., NY, NY 10011 Email: ww@workers.org Subscribe wwnews-subscribe@workersworld.net Support independent news http://www.workers.org/orders/donate.php)"
"In 2005, McLeod and David Hawkins wrote a series of articles on what they described as the United Nations' "radical socialist agenda executed across Intranets and virtual private networks, operated by the self-styled 'Global Custodians'." They alleged links between "$40 trillion hedge funds, via an online portal on the seventy-ninth floor of One World Trade Center, to 'disruptive technologies' developed by Canada for alleged use in the UN Oil-for-Food scam, 9/11 and Kyoto fraud." [10]"
"By Chris Blackhurst Saturday, 01 December 2007 The MT Interview: Chris Hyman Resolutely fit, abstemious, religious, the CEO of service-supply firm Serco - 4th in our Most Admired Companies list - is an unusual businessperson in an unfashionable sector. Surviving 9/11 reinforced his belief in 'people first, profits second'. Just don't call it outsourcing. …
One of the few non-whites to make it to the University of Natal, Hyman went on to join accountant Arthur Andersen, before moving to London in 1989 to be with Ernst & Young. After South Africa, he says, the UK was a breath of fresh air and he claims never to have found his race to be an issue. 'My parents brought us up in a certain way. They told us that God created everyone. You do the best you can and you will be spotted.'
In 1994, he was head-hunted by

Serco

to be its European finance director, although, as he puts it: 'I found

Serco

- the company fitted everything I was looking for.' When he joined, annual turnover was £238m. In 2006, it was £2.5bn.
On 11 September 2001, he was in the World Trade Center. He was on the 47th floor when the plane hit, talking to Serco shareholders. They got out - but not the people in his previous meeting

[Risk Waters 106th Floor Windows on the World]

. He does not like talking about that terrible day. 'It confirmed my faith. It renewed my zest for getting the balance right and made me realise that time is not always your own. It made me think about my family and my health more - and about putting the balance back. You know, it's not a bad thing, to step back sometimes.'
At

Serco

, he worked closely with Richard White, the previous executive chairman, then his successor, Kevin Beeston. Since September 2007, Beeston has moved to become non-executive chairman, leaving Hyman as CEO."
"Trump Airlines By Kayla WebleyFriday, Apr. 29, 2011 David A. Cantor / AP In October 1988, Donald Trump threw his wallet into the airline business by purchasing Eastern Air Shuttle, a service that for 27 years had run hourly flights between Boston, New York City and Washington, D.C. For roughly $365 million, Trump got a fleet of 17 Boeing 727s, landing facilities in each of the three cities and the right to paint his name on an airplane. Trump pushed to give the airline the Trump touch, making the previously no-muss, no-fuss shuttle service into a luxury experience. To this end, he added maple-wood veneer to the floors, chrome seat-belt latches and gold-colored bathroom fixtures. But his gamble was a bust. A lack of increased interest from customers (who favored the airline for its convenience not its fancy new look) combined with high pre–Gulf War fuel prices meant the shuttle never turned a profit. The high debt forced Trump to default on his loans, and ownership of the company was turned over to creditors. The Trump Shuttle ceased to exist in 1992 when it was merged into a new corporation, Shuttle Inc. No word on whether the gold-plated faucets survived the merger."
"Trump Shuttle, Inc., doing business as Trump Airlines, was an airline owned by Donald Trump from 1989 to 1992.[1][2] The landing rights and some of the physical assets necessary to operate the shuttle flights were originally part of Eastern Air Lines and known as the Eastern Air Lines Shuttle. It operated hourly flights on Boeing 727 aircraft from LaGuardia Airport in New York City toLogan International Airport in Boston, Massachusetts and Ronald Reagan Washington National Airport in Washington, D.C., then known as Washington National Airport at the time Trump Shuttle operated. Trump Airlines also had regularly scheduled flights between LaGuardia and Orlando International Airport in Orlando, Florida. … Almost from its inception, the company encountered financial problems. The Shuttle's core passengers chose it for its convenience, not its costly luxury features, and during the prolonged labor strike at Eastern Shuttle many defected to the competing Pan Am Shuttle or to Amtrak's Metroliner service. In late 1989 the U.S. Northeastentered an economic recession which depressed demand, while the August 1990 Iraqi invasion of Kuwait caused jet fuel prices to double.
Trump Shuttle never turned a profit. The high debt load incurred in the company's formation unnerved Trump's creditors as his other high profile, highly leveraged interests failed. In September 1990 the loans were defaulted and ownership of the airline passed to its creditor banks, led by Citicorp [Clinton's North Tower death pool banker]. With airline share prices depressed by the recession and anticipation of the Gulf War, they were unable to sell the operation at a desired price despite lengthy negotiations first with Northwest Airlines, then American Airlines and US Air Group.
The banks finally negotiated a complex marketing arrangement in which US Air Group would assume 40% ownership and agree to manage the operation for ten years, including fares, financial record keeping, advertising, promotions, aircraft maintenance, and labor relations. The same agreement gave USAir an option to purchase the entire shuttle operation on or after October 10, 1996 with an exclusive right to do so until April 10, 1997. On April 7, 1992 Trump Shuttle ceased to exist when it was merged into a new corporation, Shuttle, Inc., which began operating as the USAir Shuttle on April 12, 1992."
"What US Airways brings to oneworld on its own, US Airways, now part of the American Airlines Group, is one of the world's ten largest airlines on virtually all measures. Its merger with American Airlines has created the world's largest airline on most measures. With both American and US Airways on board, oneworld becomes the leading alliance in the USA, the world's largest air travel market.
Until the full integration of American Airlines and US Airways – which will see the combined airline retaining the American Airlines name – US Airways and its regional carriers will operate as oneworld affiliate members, under the American umbrella.
During the transition period as they work towards their full integration, American and US Airways will maintain their current loyalty programmes, American's AAdvantage and US Airways' Dividend Miles.
With its regional affiliates, US Airways serves more than 200 destinations and 30 countries with a fleet of more than 620 aircraft. It carried 82.5 million passengers in 2013 and currently operates 3,200 departures a day. It uses the two-letter code US, but this will be changed to AA once the two airlines combine under a single operating certificate.
It has added more than 50 destinations to the oneworld map – most in its US home but also two in Canada and one each in Ireland and Mexico – along with its key hubs of Charlotte, Philadelphia, Phoenix and Washington DC's Reagan National, expanding oneworld's presence across the USA, particularly throughout the East Coast and across the North Atlantic.
Once the integration is completed, the new American will offer service to more than 330 destinations in more than 50 countries, carrying 190 million passengers a year on a fleet of 1,500 aircraft."
"CHAOS is AFA's trademarked strategy of intermittent strikes designed to maximize the impact of an industrial action while minimizing the risk for striking flight attendants.
In May 1993, AFA members at Seattle-based Alaska Airlines were facing a 30-day cooling-off period after more than three years of negotiations.[5]In June, 1993, the cooling-off period mandated by the Railway Labor Acthad expired. The first CHAOS strike took place in Seattle when three flight attendants walked off an Alaska Airlines flight just before passenger boarding.[6] A month later, another crew of flight attendants struck the last flight out of Las Vegas.[7] A few weeks later, AFA struck five flights simultaneously in the San Francisco area.[8]
America West,[9] AirTran and US Airways[10]

[Bought Trump's modified Boeing aircraft allegedly modified for decoy and drone maneuvers at Abbotsford, B.C.]

all settled with AFA on the eve of, or a few minutes after, the end of a 30-day cooling-off period in the 1990s. AFA flight attendants at Midwest Express (now Midwest Airlines), completed a cooling-off period without reaching agreement on a first contract in 2002. After three weeks of a CHAOS campaign, and on the eve of CHAOS strikes,[11] management agreed to terms that were ratified by the flight attendants. United Airlines flight attendants used the threat of CHAOS to leverage their negotiations during the airline's bankruptcy,[12] succeeding in doubling the value of the replacement retirement plan management had proposed.
Flight attendants at Northwest Airlines, locked in a round of bankruptcy negotiations, deployed a CHAOS campaign days after joining AFA in July, 2006.[13] Union negotiators concluded a new tentative agreement with millions of dollars in improvements, but which was voted down by a narrow margin. AFA continued preparations for CHAOS strikes at Northwest pending the outcome of negotiations and litigation surrounding the case.[14]
The bankruptcy court ruled in favor of the union, denying the strike injunction sought by management.[15] On appeal, the federal district court and the court of appeals ruled that workers under the Railway Labor Act cannot strike in response to rejection of a collective bargaining agreement in bankruptcy.[16] Northwest and AFA returned to negotiations and reached a new tentative agreement, which was narrowly ratified by the flight attendants on May 29, 2007.[17] The flight attendants became the last major work group at Northwest to agree to new contract terms in bankruptcy. The new contract provided Northwest with $195 million in annual cuts through 2011, and secured a $182 million equity claim for the flight attendants before it was lost upon the company's exit from bankruptcy." "Behind the Sordid World of Online Assassination Betting Jamie Bartlett 6/01/15 11:35am Filed to: BIBLIOTECH I have heard rumors about this website, but I still cannot quite believe that it exists. I am looking at what I think is a hit list.
There are photographs of people I recognize—prominent politicians, mostly—and, next to each, an amount of money. The site's creator, who uses the pseudonym Kuwabatake Sanjuro, thinks that if you could pay to have someone murdered with no chance—I mean absolutely zero chance—of being caught, you would.
That's one of the reasons why he has created the Assassination Market. There are four simple instructions listed on its front page: Add a name to the list Add money to the pot in the person's name Predict when that person will die Correct predictions get the pot
The Assassination Market can't be found with a Google search. It sits on a hidden, encrypted part of the internet that, until recently, could only be accessed with a browser called The Onion Router, or

Tor

.

Tor

began life as a U.S. Naval Research Laboratory project, but today exists as a not-for-profit organization, partly funded by

[Clinton pay to play aides in the]

U.S. government and various civil liberties groups, allowing millions of people around the world to browse the internet anonymously and securely." "

Serco

do a bunch more that didn't even make our story: As well as thanking God for his success, CEO Chris Hyman is a Pentecostal Christian who has released a gospel album in America and fasts every Tuesday. Amazingly, he was also in the World Trade Centre on 9/11, on the 47th floor addressing [death pool] shareholders. Serco run navy patrol boats for the ADF, as well as search and salvage operations through their partnership with P&O which form Defence Maritime Services. Serco run two Australian jails already, Acacia in WA and Borallon in Queensland. They're one of the biggest companies In the UK for running electronic tagging of offenders under house arrest or parole." The Professional Air Traffic Controllers Organization or PATCO was a United States trade union that operated from 1968 until its decertification in 1981 following an illegal strike that was broken by the Reagan Administration.[citation needed] The 1981 strike and defeat of PATCO was called "one of the most important events in late twentieth century U.S. labor history" by labor historian Joseph A. McCartin.[1]" "Hillary, the Modern Day Luddite Dan Horowitz | Jul 17, 2015 Never underestimate the power of an established business model as it attempts to use graft and cronyism to protect decades of profits.
That's my take-away from Hillary Clinton's recent and well-published speech in which she attacked Uber and other disruptive technologies for daring to innovate undermining old business structures that have to change in the face of competition from their upstart rivals. It's called progress and it's the hallmark of the free market-system. It's a by product of the American Dream of entrepreneurism and "being your own boss." Without innovation and progress, we might still be using candles instead of light bulbs, a horse and buggy instead of a car or buying vinyl records instead of streaming digital music online.
Competition and innovation is great for consumers but it can often be devastating to mid-level managers and corporate executives. Holding on to old profit models often requires the assistance of government -- and politicians like Hillary are often more than willing to help.
Secretary Clinton's attack on innovation and the "sharing economy" represented by Uber and Airbnb is a classic example of government trying to stand in the way of change. Business owners, particularly taxi cab companies and their unionized drivers, have been caught flat footed by changes and innovations brought about by Uber and Lyft. Rather than seek deregulation, taxi companies and their allies are investing in politicians - asking government to impose regulations on their competitors. They do so through campaign contributions, fundraisers and union endorsements." "https://www.gpo.gov/fdsys/pkg/GAOREPORTS-OSI-95-15/html/GAOREPORTS-OSI-95-15.htm Small Business Administration: 8(a) Is Vulnerable to Program and Contractor Abuse (Letter Report, 09/07/95, GAO/OSI-95-15). The Small Business Administration's (SBA) 8(a) program is intended to develop and promote businesses that are owned and controlled by socially and economically disadvantaged persons. Members of Congress have raised concerns that weaknesses in program management and administration may make the 8(a) program vulnerable to exploitation by individuals or corporations that have used illegal or improper means to participate in and benefit from the program. To develop case studies, GAO initially selected four firms for investigation on the basis of indicators, or "red flags," of potential regulatory violations and criminal misconduct. Due to time constraints and the

destruction of records resulting from the Oklahoma City bombing

, this report focuses on the following two firms: I-NET, Inc. of Bethesda, Maryland, and Technical and Management Services Corporation of Calverton, Maryland." "

Serco

Combined Resilience Exercising http://www.epcollege.com/EPC/media/MediaLibrary/Downloads/Gold-Standard.pdf
Types of Exercise Workshop Exercises These are structured discussion events where participants can explore issues in a less pressurized environment.
They are an ideal way of developing solutions, procedures and plans rather than the focus being on decision making. Table Top Exercises These involve a realistic scenario and will follow a time line, either in real-time or with time jumps to concentrate on the more important areas. The participants would be expected to be familiar with the plans and procedures that are being used although the exercise tempo and complexity can be adjusted to suit the current state of training and readiness. Simulation and media play can be used to support the exercise. Table-top exercises help develop teamwork and allow participants to gain a better understanding of their roles and that of other agencies and organisations.
Command/Control Post Exercises These are designed primarily to exercise the senior leadership and support staff in collective planning and decision making within a strategic grouping. Ideally such exercises would be run from the real command and control locations and using their communications and information systems. This could include a mix of locations and varying levels of technical simulation support. The Gold Standard system is flexible to allow the tempo and intensity to be adjusted to ensure maximum training benefit, or to fully test and evaluate the most important aspects of a plan. Such exercises also test information flow, communications, equipment, procedures, decision making and coordination.
Simulation and Media Support The method of delivering an exercise is flexible and will be designed with the client to meet their requirements with options ranging from simple paper-based delivery through to full use of their real communications systems [

Red

Switch Network and Hawkeye onion router surveillance aircraft] and advance computer simulation

[In Trump's death pool and war room suites]

. In addition, media play can also be added in the form of news injects and the provision of experienced journalists and television crews to help test procedures and also assist in training key staff. Gold Standard Emergency Planning College The Hawkhills, Easingwold, York North Yorkshire, YO61 3EG +44(0) 1347 821406 enquiries@emergencyplanningcollege.com www.epcollege.com"
"

Serco

Awarded $95 Million Patent Classification Contract with the U.S. Patent and Trademark Office November 30, 2015 RESTON, VA – November 30, 2015 –

Serco

Inc., a provider of professional, technology, and management services, announced today the Company has been awarded a patent classification services contract with the United States Patent and Trademark Office (USPTO).

Serco

will provide initial patent classification and reclassification services to support USPTO's core mission of examining, granting, and disseminating patents and trademarks. The recompete contract has a one-year base period with four one-year option periods, and is valued at $95 million over the five-year period, if all options and award terms are exercised.


Serco

's highly trained Scientists and Engineers are responsible for reviewing, analyzing, and applying classification symbols to newly submitted patent applications to assist with the USPTO examination process. Throughout the classification process, our team performs comprehensive performance management; quality assurance; information security; training; knowledge management; and IT support, engineering, and development of custom software.


Serco

has supported the USPTO under this program since its inception in 2006, and currently processes approximately 1,600 applications a day, and over 400,000 applications annually. Under the contract, Serco has been instrumental in assisting the USPTO as it transitioned to a new international classification standard called Cooperative Patent Classification (CPC) and will continue to provide services within CPC that enables the USPTO to align and lead within the global intellectual property environment. Work on this program will continue to take place in Harrisonburg, Virginia.
"We are extremely honored to have been selected to continue to deliver patent classification services to the U.S. Patent and Trademark Office," said Dan Allen, Chairman and CEO of

Serco

Inc. "Our team continues our focus on operational excellence and incorporating innovative solutions, for classification services, in the most economic and efficient manner."
About

Serco

Inc.:

Serco

Inc. is a leading provider of professional, technology, and management services. We advise, design, integrate, and deliver solutions that transform how clients achieve their missions. Our customer-first approach, robust portfolio of services, and global experience enable us to respond with solutions that achieve outcomes with value. Headquartered in Reston, Virginia,

Serco

Inc. has approximately 10,000 employees and an annual revenue of $1.2 billion.

Serco

Inc. is a wholly-owned subsidiary of

Serco

Group plc, a $5.9 billion international business that helps transform government and public services around the world. More information about

Serco

Inc. can be found at www.serco-na.com."
"Opened in 1994 as the successor to the Transitional Immigrant Visa Processing Center in Rosslyn, Va., the NVC centralizes all immigrant visa preprocessing and appointment scheduling for overseas posts. The NVC collects paperwork and fees before forwarding a case, ready for adjudication, to the responsible post. The center also handles immigrant and fiancé visa petitions, and while it does not adjudicate visa applications, it provides technical assistance and support to visa-adjudicating consular officials overseas. Only two Foreign Service officers, the director and deputy director, work at the center, along with just five Civil Service employees. They work with almost 500 contract employees doing preprocessing of visas, making the center one of the largest employers in the Portsmouth area. The

[al-Qaeda sleeper cell]

contractor,

Serco

, Inc., has worked with the NVC since its inception and with the Department for almost 18 years."
"The Telgraph .. Police drop investigation into

Serco

prisoner

[extortionist]

transport contract The outsourcing group said there was no evidence of individual or corporate wrongdoing The

[Vampire]

City of London Police has closed an investigation into

Serco

's prisoner transport contract after more than a year of work, enabling the firm to continue with the contract until 2018. The Ministry of Justice called in the police in August 2013 to examine whether

Serco

had misleadingly recorded prisoners as being ready for court when they were not, in order to meet the performance criteria of the contract."
"Super

Serco

bulldozes ahead By DAILY MAIL REPORTER UPDATED: 23:00 GMT, 1 September 2004 SERCO has come a long way since the 1960s when it ran

[Resilience exercises and]

the 'four-minute warning' system to alert the nation to a ballistic missile attack."
"

Serco

farewell to NPL after 19 years of innovation

[outsourced by David Cameron at Treasury]

… 8 January 2015

Serco

said goodbye to the National Physical Laboratory (NPL) at the end of December 2014 after 19 years of extraordinary innovation and science that has seen the establishment build a world-leading reputation and deliver billions of pounds of benefit for the UK economy. It has been estimated that work carried out by the Centre of Carbon Measurement at NPL will save eight million tonnes of carbon emissions reductions (2% of UK footprint) and over half a billion pounds in economic benefit

[bullshit]

over the next decade. .. · NPL's caesium fountain atomic clock is accurate to 1 second in 158 million years and NPL is playing a key role in introducing rigour to high frequency

[Death-pool]

trading in the City through NPLTime."

Yours sincerely,

Field McConnell, United States Naval Academy, 1971; Forensic Economist; 30 year airline and 22 year military pilot; 23,000 hours of safety; Tel: 715 307 8222

David Hawkins Tel: 604 542-0891 Forensic Economist; former leader of oil-well blow-out teams; now sponsors Grand Juries in CSI Crime and Safety Investigation