by
United States Marine Field McConnell
Plum

City Online - (

AbelDanger.net

)
February 21, 2016
1.
Abel Danger
(
AD
) asserts that in 1994, Donald Trump assembled a loan-shark cartel led by Citigroup to fund 8(a) mentor protégé projects which would demand one hour turnaround times on loan guarantees and the rights to liquidate borrowers in default.
2.
AD
asserts that Citigroup had
Serco
8(a) protégés modify Boeing aircraft repossessed from Trump Shuttle, Inc., so
Serco
could support death-pool betting by cartel guests during the decoy, drone and liquidation maneuvers attributed to bin Laden on 9/11.
3.
AD
asserts that 8(a) front companies retained by Hillary Clinton and Donald Trump used the Navy's patented Onion Router (
Tor
) devices to trigger World Trade Center elevator bombs in New York and liquidate evidence of Citigroup loan sharking and small business murder-for-hire.
United States Marine Field McConnell (
http://www.abeldanger.net/2010/01/field-mcconnell-bio.html
) offers to show citizens how to win a war with Citigroup 8(a) loan sharks and
Serco
's use of
Tor
for death pool betting on the times of death of the enemies of Trump and Clinton.
9/11 CLEAR bomb going off in WTC BEFORE first plane EVER hit
Visible Explosion at World Trade Center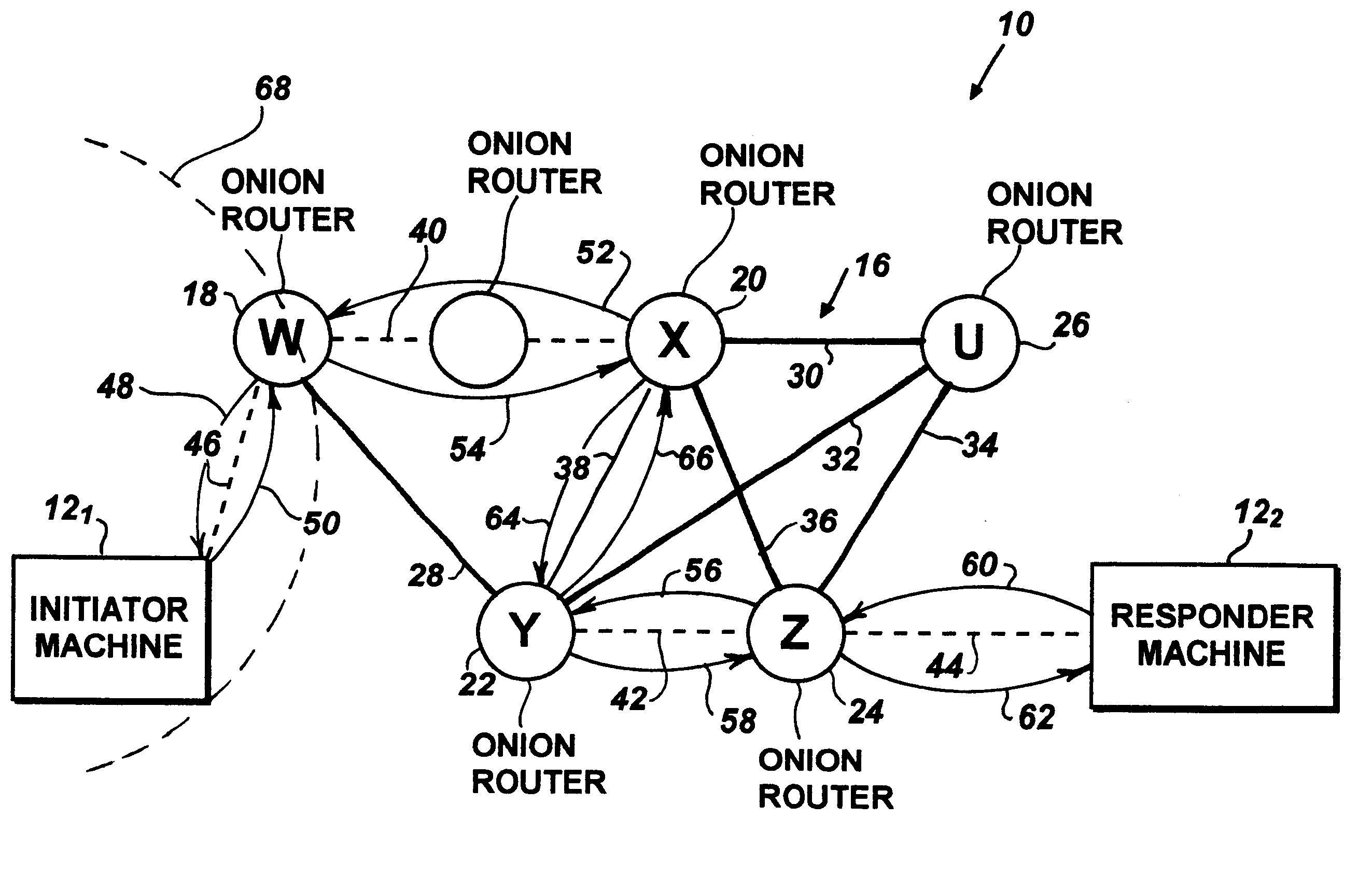 Copy of

SERCO

GROUP PLC: List of Subsidiaries AND

[Loan Shark]

Shareholders!

(Mobile Playback Version)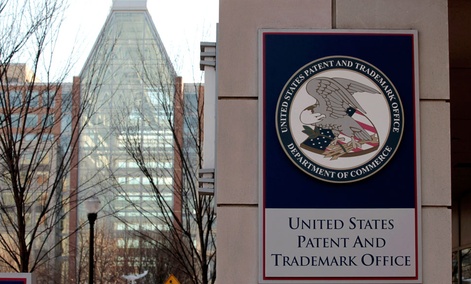 Serco

's US Patent and Trademark Office
Serco

's National Visa Center
[

Serco

's] Defense Ammunition Center
Serco

... Would you like to know more?
"How A Fleet Of Jets Put Donald Trump Into A Tailspin
By David Johnston, Inquirer Staff Writer
POSTED: August 19, 1990 ATLANTIC CITY — It was 21 worn-out, fuel-guzzling jets that finally blew over Donald Trump's house of cards.
For $365 million, all of it borrowed from Citibank, Trump bought the old Eastern Shuttle 14 months ago. He got jets worth perhaps $52.5 million, landing rights at three congested airports, and a premium-cost airline operating in the Northeast corridor just as a slowdown in the region prompted businesses to cut spending. The shuttle also came with internal management problems enough to occupy all Trump's time for years to come.
It was a stunningly bad deal, especially for the man whose best-selling autobiography began with these words:
"I don't do it for the money. I've got enough, much more than I'll ever need. I do it to do it. Deals are my art form."
In the first five months of this year the Trump Shuttle required $36.5 million of cash infusions to keep flying. That drained cash from Trump's personal bank accounts at the rate of $10,000 an hour, bringing on a cash crisis. And with the Iraqi oil blockade driving up fuel prices, those losses can only rise.
Today Trump is trying to hold together the most crucial deal of his life, a $65 million loan from 70 banks. If the bank bail-out comes apart before Tuesday, when the New Jersey Casino Control Commission will vote on whether to approve the plan, Trump could become a pauper. The story of Trump's misfortune - and how the reliably profitable Eastern Shuttle ate his fortune - can be divined from 2,500 pages of spreadsheets and long-winded legalese the casino commission made public in hearings on Trump's loan package.
In asking to pledge his ownership stake in the casinos to get the bank loans to prop up the rest of his empire, Trump was required to lay bare the details of his business empire. The documents show that, even with the $65 million in loans, he will run out of cash before year end.
The documents show that his bankers, even after applying generous estimates to the worth of Trump's assets, think his debts may outweigh the value of his assets by as much as $295 million.
But in many cases the bankers valued his assets at what they have lent on them, not on what a buyer might pay. For example, the bankers estimate the Trump Taj Mahal Casino Resort's value at no less than $741 million. But because of the Taj's enormous operating costs, Steve Wynn, who ran the old Golden Nugget here, doubts anyone qualified for a casino license would pay $400 million.
Though Trump has said the $65 million is all he needs, the documents suggest that within weeks Trump will need to sell assets at a profit or borrow tens of millions more from the banks.
The documents show that as his fame grew global, Trump spent wildly, as if he believed his riches were limitless:
* He far exceeded the $800 million budget for his Taj Mahal Casino Resort, spending $65.2 million extra on marble floors and walls, chandeliers, landscaping, computers, kitchen gadgetry and fancy coin-changing equipment that did not work. That sum is just about what he has so far failed to pay 253 subcontractors who worked on the Taj.

* He busted the $75 million budget for the Crystal Tower at Trump Castle Casino Resort, spending $110 million to acquire marble, chandeliers and artwork for suites to accommodate super-rich gamblers, even though the Castle's typical gamblers are merely affluent.

* He bought the world's sixth-largest yacht, the Trump Princess, in 1987. It cost $29 million shortly before he was due to fulfull promises to pay down the balances on bank loans and on casino mortgage bonds. The Princess failed to attract high-rollers to fill the Castle suites.
Instead, it caused that casino to report a $6.7 million loss in 1989, which otherwise would have been the Castle's first profitable year. Now the great white ship sails Asian waters searching for a buyer, draining $860,000 a month from Trump's personal accounts. Even with the $65 million bailout from the banks, those bank accounts will run out before the year does, according to projections by Kenneth Leventhal & Co., the accountant Trump hired to help him get out of his financial mess.
The lavish spending was financed with loans to a maze of legally separate but economically interdependent partnerships in which Trump usually was the general partner and one of his companies was the sole limited partner.
Bankers from Queens to Kuwait offered him loans in return for fat fees upfront. But they apparently had no idea that Trump was in hock for $3.2 billion until they started exchanging papers last spring during negotiations with Trump on the bailout plan.
Trump often said he never personally guaranteed a penny of debt. The documents show he personally guaranteed $833.5 million in loans.
A big hunk of that debt, a $135 million personal credit line from Citibank, went toward buying the Eastern Shuttle 14 months ago. Citibank also lent $245 million for the airline in exchange for a lien on the shuttle's airplanes. Brokers last week said the shuttle's 21 Boeing 727 tri-jets were all more than 20 years old and worth about $2.5 million each, or a total of less than $55 million.
For years the Shuttle was Eastern's cash cow. Business travelers paid a premium price to be assured they would be airborne within the hour in the Boston-New York-Washington corridor.
Trump knows real estate. The man who sold him the shuttle, Frank Lorenzo, knows airplanes. Having milked his cash cow for all it was worth, Lorenzo sold Trump shiny but aged jets that need constant repairs and guzzle kerosene.
Lorenzo unloaded the jets on Trump just as new fuel-efficient planes were making that model unpopular among airlines.
Repairing them, repainting them with the Trump name, fueling them and attracting fliers quickly dug a hole in Trump's pockets. He had to pour in $16 million in January, $4 million in February, twice that much in March. And the documents show there is no end in sight.
"The best thing to do may be to just put the keys to all 21 jets in an envelope, mail it to Citibank and say take the whole damn airline," one of Trump's close advisers said last week. The bailout deal lets Trump do just that."
"Citibank loansharking Posted Fri March 28, 2003, by Richard S. written to Citibank N A Write a Letter to this Company | Rate this Company I hope you are able to help me with a problem I've encountered with Citibank N A. The problem concerns the rates at your bank. The bank is located at Credit Card / N. Dakota.. I have a platinum card issued by AT&T/Citibank that I have had since 7/01. I have never been late, yet, due to the economic state and unemployment rate my credit is less than perfect now. The account I signed up with was a zero percent interest rate offer for a period of time and that was to standardize at 12.9. After making my payment for March, my interest rate is now 28.84. (Jumping up from 24.) Please remember I have never been late in making a payment to this organization.
In my opinion, this is one of the most unethical and un- American actions that any organization can be inflicting upon the American populace in these trying times.
Instead of assisting in making it possible for the financially troubled and unemployed to maintain some type of financial foothold, AT&T/Citibank have decided to penalize their clientele by making it near impossible to lower the principal balances on their accounts. It is understood and has been recently publicized that these are bait and switch maneuvers that many financial institutes have initiated to increase their customer base. But in this time of emotional and financial stress it is unforgivable that organizations such as AT&T/Citibank should be pushing the American public towards economic destruction."
"RESTON, VA (PRWEB) MAY 19, 2011

Serco

Inc., a provider of professional, technology, and management services to the federal government, has been recognized as Supplier of the Year by The Boeing Company in the Technology category for its state-of-the-practice Enterprise Architecture solutions.
The Boeing Supplier of the Year award is the company's premier supplier honor, presented annually to its top suppliers in recognition of their commitment to excellence and customer satisfaction. This year's 16 winners represent an elite group among more than 17,525 active Boeing suppliers in nearly 52 countries around the world. This selection was based on stringent performance criteria for quality, delivery performance, cost, environmental initiatives, customer service and technical expertise. This is the second time

Serco

has been recognized as Supplier of the Year by Boeing. In January 2011,

Serco

also received the Boeing Performance Excellence Gold Award in recognition of the Company's performance excellence.
"We are extremely honored to receive this recognition for our work in support of Boeing. This prestigious award demonstrates our passion for excellence and ability to apply

Serco

's Enterprise Architecture expertise across a broad range of applications," said Ed Casey, Chairman and CEO of

Serco

. "We continue to grow our EA practice, and over the past 15 years we have deployed solutions to support enterprises and systems across federal and commercial environments."


Serco

's Enterprise Architecture Center of Excellence is based in Colorado Springs, CO. The team provides a variety of services in support of Boeing's business units as well as research and development efforts.

Serco

's architecture employs object-oriented (OO)/Unified Modeling Language (UML) to define, design and satisfy defense agencies' mission-critical requirements, including Command, Control, Communications, Computers and Intelligence (C4I). This approach improves system developer's understanding of operational requirements and how best to integrate enterprise operations and systems for the optimal fulfillment of C4I and other operational needs.
About

Serco

Inc.:

Serco

Inc. is a leading provider of professional, technology, and management services focused on the federal government. We advise, design, integrate, and deliver solutions that transform how clients achieve their missions. Our customer-first approach, robust portfolio of services, and global experience enable us to respond with solutions that achieve outcomes with value. Headquartered in Reston, Virginia,

Serco

Inc. has approximately 11,000 employees, annual revenue of $1.5 billion, and is ranked in the Top 30 of the largest Federal Prime Contractors by Washington Technology.

Serco

Inc. is a wholly-owned subsidiary of

Serco

Group plc, a $6.6 billion international business that helps transform government and public services around the world. More information about

Serco

Inc. can be found at: http://www.serco-na.com." "Loan Improvement Jan 31, 2001 SBA modernizes to help feed its growing programs BY PATRICIA DAUKANTAS | GCN STAFF Under a five-year plan for overhauling its information technology systems, the Small Business Administration recently acquired new software for financial and other administrative tasks.
By the time SBA celebrates its 50th anniversary in 2003, agency officials want all their programs up and running around the clock, chief financial officer Joseph Loddo said.
In the first phase of the modernization, the agency has upgraded systems for managing its extensive portfolio of guaranteed loans, chief operating officer Kristine Marcy said.
SBA processed its first electronic loan last November through its Sacramento, Calif., office and plans to add more private lenders during fiscal 2001

[ready for the 9/11 attack]

.
The agency's staffing level has dropped 22 percent over the past eight years, which is another reason to improve IT, Marcy said. Over the past decade, SBA's portfolio of loans to small and disadvantaged businesses has more than doubled to $50 billion.
'We're a small agency with a huge portfolio,' Marcy said. SBA supplies more than half of the U.S. venture capital available each year.
Seventy percent to 80 percent of the loans are booked through a preferred lender program, which involves nearly 7,000 banks, Marcy said. SBA guarantees the loans, just as the government backs student and housing loans.
'The financial and IT businesses were changing so rapidly, we had to make some changes to stay current with the private sector,' Marcy said. Banks had been asking SBA to make faster decisions on loan guarantees. The agency decided to aim for a turnaround time of one hour.
In the second phase of modernization, SBA is revamping its financial, human resources, procurement and travel systems with Web-enabled Oracle Corp. applications.
Online in October
The financial system will use Oracle's U.S. Federal Financials 3.3, which meets the requirements of the Joint Financial Management Improvement Program.
SBA announced the $1.5 million Oracle contract late last year and plans to bring the software online by Oct. 1, Loddo said.
'We need to make sure we are appropriately sensitive to small businesses' and have small-business partners, not just Oracle, Marcy said.
The second-phase integrator, SRA International Inc. of Arlington, Va., has subcontracted with a number of small firms for things such as training and data conversion.
Also, a core team of senior SBA employees has been transferred away from day-to-day tasks to help with the modernization, Loddo said.
In the final phase of the modernization, SBA will upgrade the computers in its 8(a) Business Development Program, which assists small businesses in competing for government contracts, Marcy said. The agency wants to be able to improve its tracking of clients' successes and failures."
"Citi has multiple lending programs for small businesses with the goal of responsibly providing loans to as many small business customers as possible. Small business clients have an opportunity to access this capital through loans, lines of credit and other conventional products. In addition, clients are eligible for loans through SBA programs under which Citi is a preferred lender.
Citi is dedicated to helping small business owners who may not qualify for traditional financing access the capital they need to succeed. Programs include the innovative work of its Community Development and Community Capital divisions and the Citi Foundation, which are working to expand financial inclusion and economic opportunity. Citi's community-based small business efforts focus on working with local and national organizations, including qualified, mission-based Community Development Financial Institutions, Community Development Corporations, microfinance institutions and local municipalities to help entrepreneurs begin and grow their businesses and create jobs. "Behind the Sordid World of Online Assassination Betting Jamie Bartlett 6/01/15 11:35am Filed to: BIBLIOTECH I have heard rumors about this website, but I still cannot quite believe that it exists. I am looking at what I think is a hit list.
There are photographs of people I recognize—prominent politicians, mostly—and, next to each, an amount of money. The site's creator, who uses the pseudonym Kuwabatake Sanjuro, thinks that if you could pay to have someone murdered with no chance—I mean absolutely zero chance—of being caught, you would.
That's one of the reasons why he has created the Assassination Market. There are four simple instructions listed on its front page: Add a name to the list Add money to the pot in the person's name Predict when that person will die Correct predictions get the pot
The Assassination Market can't be found with a Google search. It sits on a hidden, encrypted part of the internet that, until recently, could only be accessed with a browser called The Onion Router, or

Tor

.

Tor

began life as a U.S. Naval Research Laboratory project, but today exists as a not-for-profit organization, partly funded by

[Clinton pay to play aides in the]

U.S. government and various civil liberties groups, allowing millions of people around the world to browse the internet anonymously and securely."
"

Serco

Executive Maureen Baginski Receives FBI Intelligence Analysts Association Award 5/2/2011 RESTON, VIRGINIA – May 2, 2011 –

Serco

Inc., a provider of professional, technology, and management services to the federal government, is proud to announce that Maureen Baginski, Vice President of

Serco

's Intelligence Services, received the FBI Intelligence Analysts Association (IAA) Award. The first annual event and ceremony was held on April 12 in Washington, DC.
Ms. Baginski was recognized for her work from 2003 to 2005, when she served as the FBI's Executive Assistant Director for Intelligence. In that position, she was responsible for establishing and managing the FBI's first-ever intelligence program. She adapted FBI intelligence capabilities with information technologies to create an intelligence-sharing operation that could identify threats before they became attacks.
During the awards ceremony, James Mackey, a former FBI supervisory intelligence analyst, had these words to say about Ms. Baginski, "Ladies and gentlemen, this person, Maureen Baginski immediately established credibility through hard work the old fashioned way. She became one of the Director's tugboats, and again, through hard work…she established the FBI directorate for domestic intelligence and brought about fundamental change in the FBI, not only for you, but for the American people."
Prior to her role with the FBI, Ms. Baginski served at the National Security Agency (NSA) for 23 years, where she held a variety of positions, including Signals Intelligence (SIGINT) Director, Senior Operations Officer in the National Security Operations Center; Executive Assistant to the Director of NSA/Central Security Service, Chief Officer of the Director; Assistant Deputy Director of Technology and Systems; and lead analyst for the Soviet Union. As SIGINT Director, Ms. Baginski successfully established and directed a unified program to exploit encrypted or denied information on global networks. Leading the NSA's Signals Intelligence Directorate, the Nation's high technology cryptology organization, she managed a complex and geographically dispersed distributed information production enterprise.
"We are truly proud of Maureen and this great honor she received. She has brought to

Serco

the same can-do attitude she exuded while working for the FBI and she continues to lead her team here at Serco with pride and respect," said Ed Casey, Chairman and Chief Executive Officer at

Serco

.
Ms. Baginski is also the recipient of two Presidential Rank Awards, two Director of Central Intelligence National Achievement Medals, the Director of Military Intelligence's Leadership Award, and NSA's Exceptional Civilian Service Award. She holds BA and MA degrees in Slavic Languages and Linguistics from the University of Albany. In December 2005, she received an honorary Doctorate of Humane Letters from the University of Albany for her service to the nation.
About

Serco

Inc.:

Serco

Inc. is a leading provider of professional, technology, and management services focused on the federal government. We advise, design, integrate, and deliver solutions that transform how clients achieve their missions. Our customer-first approach, robust portfolio of services, and global experience enable us to respond with solutions that achieve outcomes with value. Headquartered in Reston, Virginia,

Serco

Inc. has approximately 11,000 employees, annual revenue of $1.5 billion, and is ranked in the Top 30 of the largest Federal Prime Contractors by Washington Technology.

Serco

Inc. is a wholly-owned subsidiary of

Serco

Group plc, a $6.6 billion international business that helps transform government and public services around the world. More information about

Serco

Inc. can be found at www.serco-na.com."
"

Serco

's Office of Partner Relations (OPR) helps facilitate our aggressive small business utilization and growth strategies. Through the OPR,

Serco

mentors four local small businesses under formal Mentor Protégé Agreements: Three sponsored by DHS (

Base One Technologies

, TSymmetry, Inc., and HeiTech Services, Inc.,) and the fourth sponsored by GSA (DKW Communications, Inc.).

Serco

and HeiTech Services were awarded the 2007 DHS Mentor Protégé Team Award for exceeding our mentoring goals." http://www.dtic.mil/whs/directives/corres/pdf/100515p.pdf
"Base One Technologies – Corporate Strategy – We are a Government Certified Women-Owned Business We practice Diversity Recruitment and Staffing for IT positions
Base One was founded in 1994 by a women engineer who had made a career in technology research for many years. Base One has been very successful in focusing on diversity recruiting and staffing for IT projects. It has been our experience that the greater the diversity mix, the more creative the solution. As in any field the more diverse the viewpoint the more thorough your analysis. Our engineers can think out of the box.
Because of our affiliations we have access to pools of resources among more diverse groups & individuals. We work with a large pool of minority professionals who specialize in IT skills. We are able to have access to these resources through our status as a D/MWBD firm and our affiliations. These affiliations assist us in working with resources among more diverse groups & individuals.
We are also partnered with firms that are 8A certified as Minority firms, Disabled Veteran firms, Native American firms, Vietnam veteran firms, women owned firms.
Our hub zone location keeps us close to the professional organizations of great diversity. We are active in recruiting from and networking with these community organizations of local IT professionals. This has given us access to a large pool of diversity talent.
Base One's staff of engineers are a diverse group of professionals. This diverse network of engineers helps us to branch out to other engineers and creates an even larger network of resources for us to work with.
The greater the diversity the more complete & thorough the analysis. The broader the spectrum of points of view the broader the scope of the analysis. We feel that a diverse team gives us a greater advantage in creating cutting edge solutions. To that end we will continue to nurture these relationships to further extend our talent pool.
The greater the diversity mix, the more creative the solution.
The more diverse the viewpoint, the more thorough the analysis.
The more diverse our team, the more our engineers can think out of the box.
This is why Base One Technologies concentrates on diversity recruitment in the belief that a diverse team gives us a greater advantage in creating cutting edge solutions."
Information Security Planning is the process whereby an organization seeks to protect its operations and assets from data theft or computer hackers that seek to obtain unauthorized information or sabotage business operations. Key Clients Benefiting From Our Information Security Expertise: Pentagon Renovation Program, FAA,

Citigroup

, MCI.
Base One technologies
Expertly researches, designs, and develops information security policies that protect your data and manage your firm's information technology risk at levels acceptable to your business.
Performs architectural assessments and conducts both internal and external penetration testing. The results of these efforts culminate in an extensive risk analysis and vulnerabilities report.
Develops, implements and supports Information Security Counter measures such as honey-pots and evidence logging and incident documentation processes and solutions."
"

Serco

do a bunch more that didn't even make our story: As well as thanking God for his success, CEO Chris Hyman is a Pentecostal Christian who has released a gospel album in America and fasts every Tuesday. Amazingly, he was also in the World Trade Centre on 9/11, on the 47th floor addressing [death pool] shareholders. Serco run navy patrol boats for the ADF, as well as search and salvage operations through their partnership with P&O which form Defence Maritime Services. Serco run two Australian jails already, Acacia in WA and Borallon in Queensland. They're one of the biggest companies In the UK for running electronic tagging of offenders under house arrest or parole."
"ACE Elevator Company 9/11 Questions and Research How could explosives be planted in the WTC? Ace is the trump card to win a new 9/11 investigation By Rick Shaddock, ANETA Writing Team (Article under construction, new info from Ry) Although we do not know exactly how explosives could have been planted in the World Trade Center prior to 9/11, without detection, we do know two things for sure. Other possible explanations were not considered in the 9/11 Commission or NIST Reports. Key people were not even mentioned in the final reports. …….
After the 1993 bombing of WTC 1, Otis Elevator employees bravely helped the first responders. As a "reward" they lost the contract to Ace. After the 9/11 attack, Ace employees left, and did not help the first responders.
I was only able to find two interviews with Ace Elevator employees. One was a scathing article in USA Today on site at 9/11. http://usatoday30.usatoday.com/news/sept11/2001/12/19/usat-mechanics.htm
Mechanics left towers before buildings collapse
The 83-person elevator crew worked for ACE Elevator, a small Palisades Park, N.J., company that won the maintenance contract from Otis in 1994.
At the time the elevator mechanics left, dozens of people were trapped in stuck elevators.
"After the North Tower is hit, most of the WTC's 83 elevator mechanics gather in the lobby of the South Tower, but when the second plane hits, they evacuate. In contrast, a passing elevator mechanic from another company runs into the WTC and dies trying to free trapped passengers. "
http://www.historycommons.org/entity.jsp?entity=ace_elevator_1
ACE workers were not being asked to risk their lives, only to answer questions about the elevators from the first responding firemen. The 9/11 Commission should have questioned ACE about their unusual and dishonorable behavior.
The other interview was with Robert Jones, an elevator mechanic, who used to work for Otis. He was interviewed by a regional paper, the Time Herald-Record a NY regional news group, not a nationwide paper. He reported being ordered away from the WTC, and hearing explosives, which is probably why he was not included in the 9/11 Report.
http://www.thrnewmedia.com/adayinseptember/jones.htm http://www.thrnewmedia.com/adayinseptember
When I got downstairs, I received calls on my radio from my bosses. They wanted everyone to meet in the lobby of B Tower...We were ordered to go from Church Street up to Broadway.
"an explosion or a bomb...went off" ACE Elevator employees - never investigated Robert Jones is one of the few Ace Elevator employees we know of, even though there were 80 Ace Employees in the World Trade Center complex on September 11, 2001. With all the relevant details they have to share, it is beyond bizarre that none of them were called before Bush's Commission to testify, and not even mentioned in any of the reports.
We know of James O'Neill, the Supervisor of Maintenance, who was interviewed by USA Today as saying: "(We) went out to the stret to assess the damage and come back in as needed", although they did not come in, event though they were very much needed. James is not be confused with the hero John O'Neill, the retired FBI Special Agent, who was hired by Silverstein to be head of security for the WTC, and who died while helping victims escape.
Peter Niederau was Supervisor of the Modernization Project. He told USA Today "Parts of the lobby and glass were coming down around us, so we all got out of the lobby as fast as we could." His quote also appears on the web "We were standing there trying to count heads when the second plane hit (the south tower)". Peter said "We had a procedure... We had a procedure to follow, and they (the mechanics) followed it," Niederau says.. But the Port Authority says the emergency plan called for mechanics to stay and help with rescues. So Peter was lying. Peter needs to be investigated, because it is unlikely that explosives could be planted without his knowledge.
"O'Neill radioed John Menville, an ACE Elevator supervisor trained in rescues, and both tried to get back in the building. The supervisors had special ID badges with red stripes that allowed them behind police lines. The badges had been issued after the 1993 bombing. As Menville approached, the south tower collapsed." The south tower was standing for almost an hour. So what took them so long? They stood outside for an hour, trained in rescues, and just talked to the press?
http://usatoday30.usatoday.com/news/sept11/2002-09-04-elevator-usat_x.htm
You can check some things for yourself using the web. Archive.org, the "Wayback Machine", shows how web sites looked years ago. The first site visible for AceElevator is from 2001, a simple page with a missing graphic, using Microsoft FrontPage. By contrast, OtisElevator.com, reserved in 2000, is a professional multi- page site by 2003, the same date as ACE's, using JavaScript and CSS techniques. Which company would you choose? For more information, see: http://911Experiments.com/AceElevator/Ace/website http://911Experiments.com/AceElevator/ACE/website/code
From June 22, 2011 onwards, Archive.org gives a error for AceElevator.com, saying "403 Forbidden". It was reserved in 2007 by a cyber-squatter.
How did a company with a small office in NY, with a poor web site, supposedly in business 22 years as of 2003 (which means it was founded 1980 - 1981) get the biggest contract in elevator history?
ACE Elevator Co., Inc. is proud to be celebrating it's 22nd anniversary as the New York, Tri-State area's largest, independently-owned elevator contractor.
As Americans Committed to Excellence, we are still driven by our unrelenting desire and passion to proudly provide full service to the vertical transportation industry.
It is odd that Ace claims to be in business "22 years" and one of NY's "largest" contractors. No proof of being in existence that long is offered. ACE became the contractor for the World Trade Center in 1994. If you can find any jobs it had before 1994, please email to info@aneta.org
The addresses for ACE are 139 East Central Boulevard. With Google Street View, you can see that Otis has professional buildings, including trucks and places to unload.
Ace has a small building in NJ next to residential houses, and an office in NYC in which would be difficult for the storage and unloading of equipment.
For more information see http://911Experiments.com/AceElevator/GoogleSV
Susan Lindauer reports that trucks were entering the WTC garages in the very early hours, in the weeks prior to 9/11. http://www.veteranstoday.com/2011/08/01/127327/
The Pentagon was also under construction just prior to 9/11. Ace may be the trump card to play, in the deadly game to find out who could have placed explosives in the WTC towers before 9/11. ACE Elevator workers should be investigated for staff who knew more about explosives than elevators.
LVI Services, the largest asbestos abatement company, based in New York City, was working for years in the World Trade Center. Above the ceiling panels, next to support beams, would be the perfect place to plant explosives under the cover of asbestos removal. LVI removed asbestos from the Pentagon as well, and serves the US Government on controlled demolition projects. The president of LVI has held numerous Top Secret clearance positions with the Department of Defense. He was not questioned before the 9/11 Commission nor was his company mentioned in the 9/11 Reports. www.LVIServices.com
Ample opportunity to set explosives.
The WTC security cameras, locks and electricity were turned off on the weekend before 9/11.
https://truthandshadows.wordpress.com/2010/10/26/trade-center-cameras-locks-electricity-turned-off-weekend-before-911/ Conclusion: ACE and LVI workers could work in the shafts all day and night for months (at the core columns), plus above the ceiling panels by night (at the horizontal support beams), planting explosives without detection. There should be a new investigation of 9/11, including these workers.
© copyright.gov, Rick Shaddock, ANETA.org. 18 June 2014. All rights waived. Links to this page are welcome. Get the truth out!" "https://www.gpo.gov/fdsys/pkg/GAOREPORTS-OSI-95-15/html/GAOREPORTS-OSI-95-15.htm Small Business Administration: 8(a) Is Vulnerable to Program and Contractor Abuse (Letter Report, 09/07/95, GAO/OSI-95-15). The Small Business Administration's (SBA) 8(a) program is intended to develop and promote businesses that are owned and controlled by socially and economically disadvantaged persons. Members of Congress have raised concerns that weaknesses in program management and administration may make the 8(a) program vulnerable to exploitation by individuals or corporations that have used illegal or improper means to participate in and benefit from the program. To develop case studies, GAO initially selected four firms for investigation on the basis of indicators, or "red flags," of potential regulatory violations and criminal misconduct. Due to time constraints and the

destruction of records resulting from the Oklahoma City bombing

, this report focuses on the following two firms: I-NET, Inc. of Bethesda, Maryland, and Technical and Management Services Corporation of Calverton, Maryland." "

Serco

Combined Resilience Exercising http://www.epcollege.com/EPC/media/MediaLibrary/Downloads/Gold-Standard.pdf
Types of Exercise Workshop Exercises These are structured discussion events where participants can explore issues in a less pressurized environment.
They are an ideal way of developing solutions, procedures and plans rather than the focus being on decision making. Table Top Exercises These involve a realistic scenario and will follow a time line, either in real-time or with time jumps to concentrate on the more important areas. The participants would be expected to be familiar with the plans and procedures that are being used although the exercise tempo and complexity can be adjusted to suit the current state of training and readiness. Simulation and media play can be used to support the exercise. Table-top exercises help develop teamwork and allow participants to gain a better understanding of their roles and that of other agencies and organisations.
Command/Control Post Exercises These are designed primarily to exercise the senior leadership and support staff in collective planning and decision making within a strategic grouping. Ideally such exercises would be run from the real command and control locations and using their communications and information systems. This could include a mix of locations and varying levels of technical simulation support. The Gold Standard system is flexible to allow the tempo and intensity to be adjusted to ensure maximum training benefit, or to fully test and evaluate the most important aspects of a plan. Such exercises also test information flow, communications, equipment, procedures, decision making and coordination.
Simulation and Media Support The method of delivering an exercise is flexible and will be designed with the client to meet their requirements with options ranging from simple paper-based delivery through to full use of their real communications systems [

Red

Switch Network and Hawkeye onion router surveillance aircraft] and advance computer simulation

[In Trump's death pool and war room suites]

. In addition, media play can also be added in the form of news injects and the provision of experienced journalists and television crews to help test procedures and also assist in training key staff. Gold Standard Emergency Planning College The Hawkhills, Easingwold, York North Yorkshire, YO61 3EG +44(0) 1347 821406 enquiries@emergencyplanningcollege.com www.epcollege.com"
"

Serco

Awarded $95 Million Patent Classification Contract with the U.S. Patent and Trademark Office November 30, 2015 RESTON, VA – November 30, 2015 –

Serco

Inc., a provider of professional, technology, and management services, announced today the Company has been awarded a patent classification services contract with the United States Patent and Trademark Office (USPTO).

Serco

will provide initial patent classification and reclassification services to support USPTO's core mission of examining, granting, and disseminating patents and trademarks. The recompete contract has a one-year base period with four one-year option periods, and is valued at $95 million over the five-year period, if all options and award terms are exercised.


Serco

's highly trained Scientists and Engineers are responsible for reviewing, analyzing, and applying classification symbols to newly submitted patent applications to assist with the USPTO examination process. Throughout the classification process, our team performs comprehensive performance management; quality assurance; information security; training; knowledge management; and IT support, engineering, and development of custom software.


Serco

has supported the USPTO under this program since its inception in 2006, and currently processes approximately 1,600 applications a day, and over 400,000 applications annually. Under the contract, Serco has been instrumental in assisting the USPTO as it transitioned to a new international classification standard called Cooperative Patent Classification (CPC) and will continue to provide services within CPC that enables the USPTO to align and lead within the global intellectual property environment. Work on this program will continue to take place in Harrisonburg, Virginia.
"We are extremely honored to have been selected to continue to deliver patent classification services to the U.S. Patent and Trademark Office," said Dan Allen, Chairman and CEO of

Serco

Inc. "Our team continues our focus on operational excellence and incorporating innovative solutions, for classification services, in the most economic and efficient manner."
About

Serco

Inc.:

Serco

Inc. is a leading provider of professional, technology, and management services. We advise, design, integrate, and deliver solutions that transform how clients achieve their missions. Our customer-first approach, robust portfolio of services, and global experience enable us to respond with solutions that achieve outcomes with value. Headquartered in Reston, Virginia,

Serco

Inc. has approximately 10,000 employees and an annual revenue of $1.2 billion.

Serco

Inc. is a wholly-owned subsidiary of

Serco

Group plc, a $5.9 billion international business that helps transform government and public services around the world. More information about

Serco

Inc. can be found at www.serco-na.com."
"Opened in 1994 as the successor to the Transitional Immigrant Visa Processing Center in Rosslyn, Va., the NVC centralizes all immigrant visa preprocessing and appointment scheduling for overseas posts. The NVC collects paperwork and fees before forwarding a case, ready for adjudication, to the responsible post. The center also handles immigrant and fiancé visa petitions, and while it does not adjudicate visa applications, it provides technical assistance and support to visa-adjudicating consular officials overseas. Only two Foreign Service officers, the director and deputy director, work at the center, along with just five Civil Service employees. They work with almost 500 contract employees doing preprocessing of visas, making the center one of the largest employers in the Portsmouth area. The

[al-Qaeda sleeper cell]

contractor,

Serco

, Inc., has worked with the NVC since its inception and with the Department for almost 18 years."
"The Telgraph .. Police drop investigation into

Serco

prisoner

[extortionist]

transport contract The outsourcing group said there was no evidence of individual or corporate wrongdoing The

[Vampire]

City of London Police has closed an investigation into

Serco

's prisoner transport contract after more than a year of work, enabling the firm to continue with the contract until 2018. The Ministry of Justice called in the police in August 2013 to examine whether

Serco

had misleadingly recorded prisoners as being ready for court when they were not, in order to meet the performance criteria of the contract."
"Super

Serco

bulldozes ahead By DAILY MAIL REPORTER UPDATED: 23:00 GMT, 1 September 2004 SERCO has come a long way since the 1960s when it ran

[Resilience exercises and]

the 'four-minute warning' system to alert the nation to a ballistic missile attack."
"

Serco

farewell to NPL after 19 years of innovation

[outsourced by David Cameron at Treasury]

… 8 January 2015

Serco

said goodbye to the National Physical Laboratory (NPL) at the end of December 2014 after 19 years of extraordinary innovation and science that has seen the establishment build a world-leading reputation and deliver billions of pounds of benefit for the UK economy. It has been estimated that work carried out by the Centre of Carbon Measurement at NPL will save eight million tonnes of carbon emissions reductions (2% of UK footprint) and over half a billion pounds in economic benefit

[bullshit]

over the next decade. .. · NPL's caesium fountain atomic clock is accurate to 1 second in 158 million years and NPL is playing a key role in introducing rigour to high frequency

[Death-pool]

trading in the City through NPLTime."

Yours sincerely,

Field McConnell, United States Naval Academy, 1971; Forensic Economist; 30 year airline and 22 year military pilot; 23,000 hours of safety; Tel: 715 307 8222

David Hawkins Tel: 604 542-0891 Forensic Economist; former leader of oil-well blow-out teams; now sponsors Grand Juries in CSI Crime and Safety Investigation