by
United States Marine Field McConnell
Plum

City Online - (

AbelDanger.net

)
February 24, 2016
1.
Abel Danger
(
AD
) asserts that the founders of Oneworld Alliance in Vancouver used Boeing aircraft – repossessed from Trump Shuttle Inc – to fly 9/11 liquidation, decoy and drone maneuvers fraudulently attributed by the late General Haig to the Bin Laden Group.
2.
AD
asserts that on 9/11,
Serco
's former CEO Christopher Hyman made a presentation to
Serco
shareholders with an insured interest in the leveraged leases for the WTC Twin Towers and WTC#7 allowing them to hedge the Bin Laden attacks before they happened.
3.
AD
asserts that on 9/11,
Serco
8(a) companies ran a Resilience training exercise with the UK Cabinet Office of Tony Blair and the former 9/11 Commissioner Jamie "Mistress of Disaster" Gorelick and used the Navy's patented onion router (
Tor
) to synchronize incendiary bomb ignition in the WTC Otis elevators with Bin Laden Group media plays.
United States Marine Field McConnell (
http://www.abeldanger.net/2010/01/field-mcconnell-bio.html
) offers to show U.S. citizens how to win a war on the leverage-lease debt-recovery practices of Donald Trump as witnessed with a fraudulent double-occurrence insurance claim by
Serco
shareholder Well Fargo following the controlled demolitions of the Twin Towers on 9/11.
9/11 Alexander Haig Had Inside Knowledge Of The World Trade Center Bombing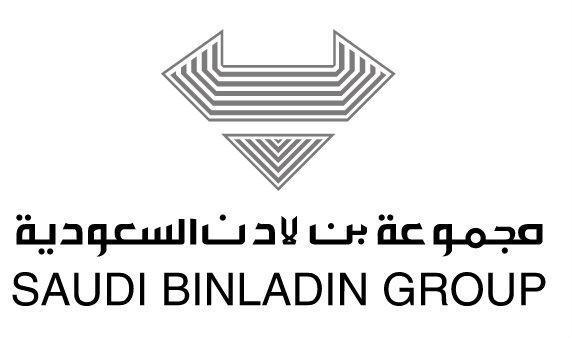 Most of the money was paid to the WTC leveraged-lease master servicer and

Serco

shareholder, Wells Fargo.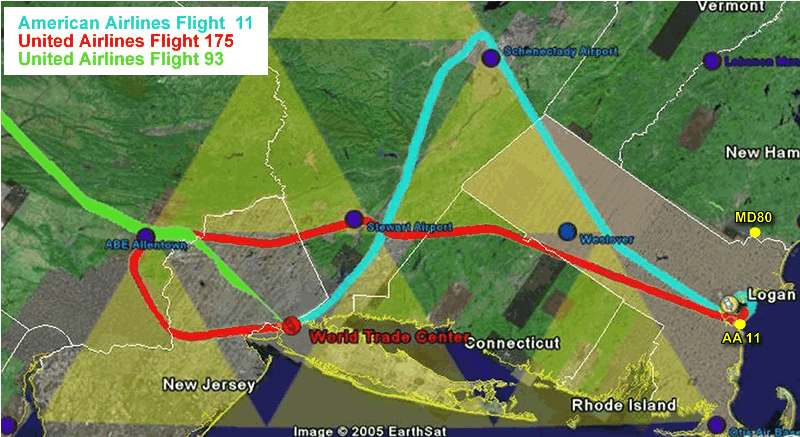 Copy of

SERCO

GROUP PLC: List of Subsidiaries AND

[Loan Shark]

Shareholders!

(Mobile Playback Version)

Serco

's National Visa Center



Jane Standley of BBC World - Early Clip at Famous Window




WAG THE DOG - Trailer - (1997) - HQ




FOX 5 WTC 7 collapse foreknowledge?

[

Serco

's] Defense Ammunition Center

Serco

... Would you like to know more?

"Cantor Fitzgerald's corporate headquarters and New York City office,[7][8]on the 101st–105th floors of One World Trade Center in Lower Manhattan(2–6 floors above the impact zone of a hijacked airliner), were destroyed during the September 11, 2001 attacks. At 8:46:46 A.M., six seconds after Cantor's tower was struck by the plane, a Goldman Sachs server issued an alert saying that its trading system had gone offline because it wasn't able to connect with a Cantor server.[9][10][11] Cantor Fitzgerald lost over two-thirds of its workforce, considerably more than any of the other World Trade Center tenants or the New York City Police Department, the Port Authority of New York and New Jersey Police Department, the New York City Fire Department, and the United States Department of Defense."
"Two World Trade Center SECOND AMENDED AND RESTATED AGREEMENT OF LEASE DATED AS OF JULY 16, 2001 THE PORT AUTHORITY OF NEW YORK AND NEW JERSEY AND 2 WORLD TRADE CENTER LLC PROPERTY: 2 World Trade Center New York, New York …..
24.8.2 the Lessee (or Transferor) places into escrow, with a Depository mutually acceptable to the Port Authority and the Lessee (or Transferor), an amount equal to the disputed amount to be held in escrow by the Depository until the Security Release Date and thereupon the Depository shall disburse the escrowed amount in accordance with the joint direction of the parties or the direction of the arbitrator as described in Section 24.7.2 above, or, as security on the payment of the disputed amount, delivers to the Port Authority (and maintains or renews in successive one (I) year periods, in a manmer satisfactory to the Port Authority, until no earlier than the date which is thirty (30) days after the Security Release Date) an irrevocable, unconditional letter of credit in form and substance reasonably satisfactory to the Port Authority in an amount equal to the sum of (a) the disputed amount and (b) interest thereon (at the Prime Rate) for an initial period of one (I) year, payable to the Port Authority and issued by [

Serco

shareholders;] Bank of America, N.A., JPMorgan Chase Bank, N.A., Wells Fargo Bank, N.A., Bank of New York/Mellon,

HSBC Bank

, Citibank, N.A., or any successor in interest to any of the foregoing, or a bank which is a member of the New York Clearing House Association or is a non-member bank reasonably acceptable to the Port Authority, is domiciled in the United States, has an office in New York City at which a letter of credit issued by such bank may be presented for payment, whose most recent issue of long term debt is rated AA or better by Standard & Poor's NY 73085178v4 Corporation (or any successor thereto) or rated Aa2 or better by Moody's Investors Service, Inc. (or any successor thereto), or if neither of such Persons nor their Successors is then in the business of rating such debt, a comparable rating from any other rating organization reasonably satisfactory to the Port Authority, and otherwise satisfies the requirements of an Institutional Investor. Any interest earned on funds escrowed by the Lessee or Transferor shall be allocated between the Port Authority and the Lessee or Transferor in the same proportion as the ultimate payment and/or reimbursement (as the case may be) to the Port Authority or the Lessee (or Transferor) of the escrowed amount (but no such interest paid to the Port Authority shall constitute a Transaction Payment)"
"

Serco

do a bunch more that didn't even make our story: As well as thanking God for his success, CEO Chris Hyman is a Pentecostal Christian who has released a gospel album in America and fasts every Tuesday. Amazingly, he was also in the World Trade Centre on 9/11, on the 47th floor addressing shareholders

[such as Wells Fargo with an insured interest in the leveraged lease on the WTC Twin Towers]

.

Serco

run navy patrol boats for the ADF, as well as search and salvage operations through their partnership with P&O which form Defence Maritime Services.

Serco

run two Australian jails already, Acacia in WA and Borallon in Queensland. They're one of the biggest companies In the UK for running electronic tagging of offenders under house arrest or parole."
"SEP 5, 2015 @ 09:00 AM 16,032 VIEWS Donald Trump's Biggest Campaign Vulnerability Will Be Money Ralph Benko' CONTRIBUTOR On transformational humanitarian populist political leaders and ideas. Opinions expressed by Forbes Contributors are their own.
Donald Trump, in the first debate, made a telling comment. "Well I'm a natural negotiator and I like leverage, to be honest with you."
The Donald Trump candidacy has been from before inception a highly leveraged operation. Trump shrewdly has leveraged his celebrity, his novelty, and his authentic personal charisma into hundreds of millions of dollars of free publicity (called by politicos "earned media"). Meanwhile Trump has expended a reported low single digit millions of his own money on the campaign.
That's leverage of 100-1, more or less, in Trump's favor. It's a big win-win for Donald Trump. Even if his campaign were to subside or collapse valuable exposure is money in the bank for a businessman whose main business lies in leveraging his brand.
Trump leases his brand name out to casinos, hotels, golf courses, and other ventures. These ventures typically entail no downside risk to him. When the Trump International Golf Club Puerto Rico recently filed for bankruptcy CNBC reported:
"We merely licensed our name for a fee and have nothing to do with the ownership, development or entity," Eric Trump, executive vice president of The Trump Organization and son of Donald Trump, said in a statement.
Still, leverage has intrinsic risks. As People Magazine reported in 1997 leverage has put Trump far under water.
How far? How about $900 million?
Trump was secretly romancing Maples as he found ways to temporarily ditch Ivana and their kids, Donny, now 19, Ivanka, 15, and Eric, 13. But as l'affaire Marla became public, his world began crashing. On the heels of headlines reporting Marla's "The Best Sex I Ever Had" ballyhoo came word that Trump's empire was overextended by junk bonds and easy bank loans. By 1991 he faced $1 billion in debt and had lost his Trump Shuttle and 282-foot yacht, the Trump Princess. …Trump once told the Daily News that while he and Maples were walking, "I pointed to a homeless man and said, This guy is worth $900 million more than me' [a reference to his debt]."
Trump, with a candor rooted, thus far, in impunity has stated that he likes to game the system. As Phoenix Bankruptcy Law News reported in 2011: ABC News reports that Trump businesses have actually gone through Chapter 11 bankruptcy four times – in 1991, 1992, 2004 and most recently in 2009. So like many other companies, Trump's businesses have had their ups and downs over the past couple decades.
The first time a Donald Trump business declared bankruptcy was in 1991 when his Atlantic City casino, the Taj Mahal, was in billions of dollars of debt. After a trip to bankruptcy court, Trump was eventually able to reorganize the company's debts and make a financial comeback after developing a budget.
The three other bankruptcies also involved the reorganization of debts and complying with a court-approved reorganization plan. Bankers stepped in and even put Trump on a monthly budget for a while.
"Perhaps the Trump bankruptcies can be seen as a strategic business decision and not necessarily a financial failure. As Trump said to ABC News, 'I've used the laws of this country to pare debt. … We'll have the company. We'll throw it into a chapter. We'll negotiate with the banks. We'll make a fantastic deal.'"
According to CNN:
"I have used the laws of this country … the [bankruptcy] chapter laws, to do a great job for my company, for myself, for my employees, for my family," he said during the first Republican presidential debate on August 6.
Trump claims that successful businesses file for bankruptcy all the time. At the debate he said "virtually every person that you read about on the front page of the business sections, they've used the [bankruptcy] law."
But the facts don't back that comment up.
There is nothing immoral about declaring bankruptcy. Creditors willingly assume risk and if they are sufficiently bedazzled by Trump's glamour so as to assume excessive risk, so be it. That said, this has implications for the Trump candidacy.
It's crucial to the prospects of a presidential candidate to win, or at least place, in the early contests in Iowa, New Hampshire, and South Carolina. We now watch Dr. Ben Carson,

even inside a relative media blackout on his campaign

, pulling closer to Donald Trump in Iowa. As CNN Politics observes: "Trump's lead also evaporates when the field is narrowed to just him and Carson. Asked about a head-to-head match-up between those two,

Republican voters picked Carson over Trump, 55% to 36%

." Falling to number two, even in Iowa, could rupture a core element of Trump's narrative: that he's a Winner. Leverage even could turn negative. Trump may not much longer be able to rely on the 100-1 leverage that has taken him this far. Whether deleveraging or facing negative leverage Trump almost certainly will have to start laying out real money to sustain his campaign.
Trump is investing in additional campaign staff. Yet sustaining his momentum is likely to grow far more expensive than that. The cost of political advertising, to supplement earned media, is very substantial. While Trump could, in theory, reach out to big donors doing so would rupture his narrative of being uniquely his own man. He is likely to find himself in a squeeze play.
Deleveraging also changes Trump's "win-win" calculus. Deferring risk — structuring win-win situations for himself — is Trump's lifelong M.O. As Max Ehrenfreund, writing at the Washington Post's Wonkblog astutely notes:
[Trump] is a billionaire today despite this poor performance because when he started his career, his father had already built a colossal real-estate empire. And the wealth Donald Trump has accumulated since then has at times come at the expense of taxpayers or the banks and investors who have lent him money. …
Yet perhaps the most telling comparison is between Trump and his golf buddy, Richard LeFrak. The LeFraks and the Trumps have been rivals in New York's real estate business for generations. LeFrak's father, Samuel LeFrak, took a no-nonsense approach to the business. He focused on minimizing risk and making money, according to a 1992 profile in Business Week, before the magazine became Bloomberg Businessweek.
"He might be strutting around like a peacock today, but he's gonna be a feather duster tomorrow," the elder LeFrak told Business Week when asked about Trump."
"1990s: Rebranding, fleet modernization, and failed sell-off[edit]
In the early 1990s, USAir expanded its service to Europe with flights to London, Paris and Frankfurt from its four primary hubs. The company formed partnerships, marketing the Trump Shuttle as the "USAir Shuttle" and accepting a large investment from British Airways that started one of the first transatlantic alliances, resulting in several 767 aircraft being painted in the British Airways livery, but operated by USAir.[26][27]
In 1996, the alliance between USAir and British Airways ended in a court battle when British Airways announced its intentions to partner with American Airlines.[28]
In early 1997, the airline changed its name to US Airways and introduced a new corporate identity. A stylized version of the Flag of the United States was adopted as a new logo. The new branding was applied to terminals and ticket jackets. The airline painted aircraft in deep blue and medium gray with red and white accent lines.[29] It also invested in a new terminal at its hub in Pittsburgh.[24]
That same year, the airline also introduced a single-class subsidiary service known as MetroJet, which competed with low-cost carriers expanding into the East, in particular Southwest Airlines. MetroJet operated Boeing 737-200 aircraft, the oldest aircraft in the fleet and this allowed the aircraft to achieve the maximum utilization possible before being retired.[30]
On November 6, 1996, immediately prior to the re-branding to US Airways, the airline placed an order for up to 400 Airbus A320-series narrow body aircraft, with 120 firm orders at the time of the order signing. At the time, the order was regarded as the largest bulk aircraft request in history. In 1998, the airline followed with an order for up to 30 Airbus A330-series wide-body aircraft, with an initial firm order for seven of the Airbus A330-300 airliners. These orders enabled US Airways to replace its older aircraft with newer, more efficient aircraft, and it helped with the re-branding and repositioning efforts of US Airways.[31]
In 1997, US Airways bought the remains of Trump Shuttle. US Airways also steadily expanded its flights to Europe through the end of the decade. Although the airline returned to profitability in the mid-1990s, its route network's concentration in the U.S. Northeast and high operating costs prompted calls for the company to merge with another airline.[32]"
"September 19, 2008 Mistress of Disaster: Jamie Gorelick By C. Edmund Wright Ken Lay and Jack Abramoff must be green with envy over the all the mischief that has been accomplished by Jamie Gorelick, with scarcely any demonization in the press.
Imagine playing a central role in the biggest national defense disaster in 50 years. Imagine playing a central role in one of the biggest economic disasters in your country's history. Imagine doing both as an un-elected official. Imagine getting filthy rich in the process, and even being allowed to sit self-righteously on a commission appointed to get to the bottom of the first disaster, which of course did not get to the bottom of that disaster or anything else for that matter.
Imagine ending, ruining or at least causing signficant quality deterioration in the lives of millions of people, most of whom will never know your name. Imagine counting your millions of dollars while people who tried to stop you from causing all this mayhem were getting blamed for most of the ills you actually contributed to.
Well, as un-imagineable as this is, there is one American who doesn't have to imagine it. One Jamie Gorelick is this American. And without pretending that she caused the loss of countless thousands of lives and countless billions of dollars of wealth by herself, she certainly did push some of the early domino's in catastrophic chain events that are a major factors in life in America today.
This is not a bad millineums's work, when you think about it. Gorelick, an appointee of Bill Clinton, is the one who constructed the wall of separation that kept the CIA and the FBI from comparing notes and therefore invading the privacy of nice young men like, say, Muhammed Atta and Zacarius Moussaoui. While countless problems were uncovered in our intelligence operations in the wake of 9-11, no single factor comes close to in importance to Jamie Gorelick's wall.
In fact, it was Gorelick's wall, perhaps more than any other single factor, that induces some people to blame Clinton himself for 9-11 since he appointed her and she acted consistent with his philosophy of "crime fighting." She put the wall into place as Deputy Attorney General in 1995.
And for good measure, she was appointed by Tom Daschle to serve on the "non partisan" 9-11 Commission. And we thought the fox in the henhouse was simply a metaphor. Of course, in a splendid example of "reaching across the aisle," feckless Republican Slade Gorton of Washington did all he could to exonerate Gorelick in the commission. Thanks, Slade. God forbid the nation actually knows the truth.
But for Ms. Gorelick, one earth shaking catastrophe is just not enough. You might think that she caused enough carnage to us infidels on 9-11 as to qualify her for the 72 virgins upon her death. (this would also keep her consistent with several of Clinton's philosophies).
Alas, that's only part of her resume. Her fingerprints are all over the Fannie Mae-Freddie Mac mess, which is to say the mess that is central in the entire mortgage-housing crisis. Without so much as one scintilla of real estate or finance experience, she was appointed as Vice Chairman of Fannie Mae in 1997 and served in that role through 2003, which is when most of the systemic cancers that came home to roost today happened. She was instrumental in covering up problems with Fannie Mae while employed there and took multiple millions in bonuses as she helped construct this house of cards."
"Oneworld (marketed as oneworld; CRS: *O) is an airline alliance founded on 1 February 1999. The alliance's stated objective is to be the first-choice airline alliance for the world's frequent international travelers. Its central alliance office is currently based in New York, New York, in the United States. Its member airlines include Air Berlin, American Airlines, British Airways, Cathay Pacific, Finnair, Iberia, Japan Airlines, LAN Airlines, Malaysia Airlines,Qantas, Qatar Airways, Royal Jordanian, S7 Airlines, SriLankan Airlines and TAM Airlines, plus some 30 affiliated airlines. As of 31 March 2014, Oneworld is the third largest global alliance in terms of passengers with 512.8 million passengers, behind Star Alliance (637.6 M)[2]and SkyTeam (588 M).[3] Its slogan is "An alliance of the world's leading airlines working as one."
As of October 2013, its member airlines collectively operate a fleet of 2094 aircraft, serve about a thousand airports in more than 150 countries, carrying 475 million passengers per year on 14,000 daily departures, generating annual revenues of more than US$140 billion. …
Oneworld announced the formation of a central alliance team, the Oneworld Management Company (oMC), in February 2000, to mark the alliance's first anniversary. The oMC was established in May 2000 in Vancouver, Canada, and in June 2011 relocated to New York City."
"Jamie S. Gorelick, Vice Chair, Fannie Mae, Elected To UTC Board HARTFORD, Conn., Feb. 7 /PRNewswire/ -- Jamie S. Gorelick, vice chair of Fannie Mae, has been elected to the board of directors of United Technologies Corp. (NYSE: UTX).
Gorelick's election brings total UTC board membership to 12.
"Jamie is a highly respected member of the legal and financial communities, and has earned a reputation for scholarship and superb judgment," said UTC Chairman and CEO George David. "We are delighted to have her as a member of UTC's board of directors."
Gorelick, 49, is part of the three-person Office of the Chairman at Fannie Mae, the nation's largest source of funds for home mortgages. In addition to sharing responsibility for the management of the company, Gorelick supervises Fannie Mae's affordable lending products and its legal and regulatory activities.
Prior to joining Fannie Mae in May 1997, Gorelick was deputy attorney general of the United States, a position she assumed in March 1994. She was the second-ranking official in the Department of Justice.
From May 1993 until she joined the Department of Justice, Gorelick served as General Counsel of the Department of Defense. From 1979 to 1980, she was Assistant to the Secretary and Counselor to the Deputy Secretary of Energy.
As an attorney from 1975 to 1979 and again from 1980 to 1993 with the law firm of Miller, Cassidy, Larroca & Lewin in Washington, D.C., Gorelick represented major U.S. companies on a range of legal and business matters.
She has received many awards and commendations including: the Secretary of Defense Distinguished Service Medal; the Director of Central Intelligence Award; the Outstanding Public Interest Advocate of the Year Award; the Radcliffe College Alumnae Association's Alumnae Recognition Award; the Wickersham Award for Exceptional Public Service and Dedication to the Legal Profession; and the American Bar Association's Margaret Brent Award. She is listed in Fortune Magazine's "Fifty Most Powerful Women in American Business;" Working Mother Magazine's "Twenty-Five Most Influential Working Mothers in America;" and Washingtonian Magazine's "Fifty Best Lawyers in Washington," and its "One Hundred Most Powerful Women;" as well as Best Lawyers in America.
Gorelick is a graduate of Harvard College, where she was Radcliffe Orator, and a graduate of Harvard Law School. She has taught at Harvard Law School and the Kennedy School of Government and is a member of the Harvard Board of Overseers.
United Technologies Corp., based in Hartford, Conn., provides a broad range of high technology products and support services to the building systems and aerospace industries.
SOURCE United Technologies Corp." "United Technologies' commitment to small and diverse businesses dates nearly 40 years. Our major supplier diversity milestones include:
1976​: Founding corporate member of the Connecticut Minority Supplier Development Council (CMSDC)

1998-2001: Chairmanship of the National Minority Supplier Development Council (NMSDC) for two consecutive terms by our chairman and CEO

2002: Establishment of the annual UTC Minority Business Exchange

2005: Chairmanship of the NMSDC's International Program Advisory Committee

2010: UTC becomes member of Women's Business Enterprise National Council (WBENC)

2012: UTC joins Center for Women Enterprise (CWE), WBENC New England Regional Affiliate

2013: UTC wins WBENC Top Corporation of the Year​ Bronze Recognition

2014​: UTC wins GNEMSDC Corporation of the Year UTC wins CWE Supplier Diversity Professional of the Year

2015​: Pratt & Whitney wins GNEMSDC Local Corporation of the Year
Throughout this time, we have sustained board memberships with the NMSDC and several of its regional councils. Additionally, we have continued our support in the areas of supplier outreach and development. Some of UTC's key initiatives include:
​​Mentor Protégé – participation as a mentor under federal developmental programs for targeted categories of small businesses BusinessLINC – a program where local corporations mentor Connecticut diverse businesses

Diverse Business Exchange – a UTC conference to provide small and diverse businesses the opportunity to network with UTC supply management professionals and Tier 1 suppliers

Supplier Gold Program – UTC's supplier recognition program established to acknowledge superior performance

Achieving Competitive Excellence (ACE) and continuous improvement training and events

Scholarships to diverse suppliers relating to business development

Supplier diversity awareness practicum at historically black colleges and universities, minority institutions and other major business schools

Tier 2 Program – a program that expands our Supplier Diversity efforts to our prime suppliers by requiring or encouraging them to do business with competitive diverse companies
Executive leadership and our Supplier Diversity Council (SDC) drive strategy development and work together with supply management and other functional areas to ensure the execution of key initiatives. The SDC members are the chief supplier diversity experts for their respective business units. They are the primary contacts for guidance on how to access UTC business opportunities and participation in our supplier development initiatives.​​​​​​​​​ "Behind the Sordid World of Online Assassination Betting Jamie Bartlett 6/01/15 11:35am Filed to: BIBLIOTECH I have heard rumors about this website, but I still cannot quite believe that it exists. I am looking at what I think is a hit list.
There are photographs of people I recognize—prominent politicians, mostly—and, next to each, an amount of money. The site's creator, who uses the pseudonym Kuwabatake Sanjuro, thinks that if you could pay to have someone murdered with no chance—I mean absolutely zero chance—of being caught, you would.
That's one of the reasons why he has created the Assassination Market. There are four simple instructions listed on its front page: Add a name to the list Add money to the pot in the person's name Predict when that person will die Correct predictions get the pot
The Assassination Market can't be found with a Google search. It sits on a hidden, encrypted part of the internet that, until recently, could only be accessed with a browser called The Onion Router, or

Tor

.

Tor

began life as a U.S. Naval Research Laboratory project, but today exists as a not-for-profit organization, partly funded by

[Clinton pay to play aides in the]

U.S. government and various civil liberties groups, allowing millions of people around the world to browse the internet anonymously and securely."
"Base One Technologies – Corporate Strategy – We are a Government Certified Women-Owned Business We practice Diversity Recruitment and Staffing for IT positions
Base One was founded in 1994 by a women engineer who had made a career in technology research for many years. Base One has been very successful in focusing on diversity recruiting and staffing for IT projects. It has been our experience that the greater the diversity mix, the more creative the solution. As in any field the more diverse the viewpoint the more thorough your analysis. Our engineers can think out of the box.
Because of our affiliations we have access to pools of resources among more diverse groups & individuals. We work with a large pool of minority professionals who specialize in IT skills. We are able to have access to these resources through our status as a D/MWBD firm and our affiliations. These affiliations assist us in working with resources among more diverse groups & individuals.
We are also partnered with firms that are 8A certified as Minority firms, Disabled Veteran firms, Native American firms, Vietnam veteran firms, women owned firms.
Our hub zone location keeps us close to the professional organizations of great diversity. We are active in recruiting from and networking with these community organizations of local IT professionals. This has given us access to a large pool of diversity talent.
Base One's staff of engineers are a diverse group of professionals. This diverse network of engineers helps us to branch out to other engineers and creates an even larger network of resources for us to work with.
The greater the diversity the more complete & thorough the analysis. The broader the spectrum of points of view the broader the scope of the analysis. We feel that a diverse team gives us a greater advantage in creating cutting edge solutions. To that end we will continue to nurture these relationships to further extend our talent pool.
The greater the diversity mix, the more creative the solution.
The more diverse the viewpoint, the more thorough the analysis.
The more diverse our team, the more our engineers can think out of the box.
This is why Base One Technologies concentrates on diversity recruitment in the belief that a diverse team gives us a greater advantage in creating cutting edge solutions."
Information Security Planning is the process whereby an organization seeks to protect its operations and assets from data theft or computer hackers that seek to obtain unauthorized information or sabotage business operations. Key Clients Benefiting From Our Information Security Expertise: Pentagon Renovation Program, FAA,

Citigroup

, MCI.
Base One technologies
Expertly researches, designs, and develops information security policies that protect your data and manage your firm's information technology risk at levels acceptable to your business.
Performs architectural assessments and conducts both internal and external penetration testing. The results of these efforts culminate in an extensive risk analysis and vulnerabilities report.
Develops, implements and supports Information Security Counter measures such as honey-pots and evidence logging and incident documentation processes and solutions."
"https://www.gpo.gov/fdsys/pkg/GAOREPORTS-OSI-95-15/html/GAOREPORTS-OSI-95-15.htm Small Business Administration: 8(a) Is Vulnerable to Program and Contractor Abuse (Letter Report, 09/07/95, GAO/OSI-95-15). The Small Business Administration's (SBA) 8(a) program is intended to develop and promote businesses that are owned and controlled by socially and economically disadvantaged persons. Members of Congress have raised concerns that weaknesses in program management and administration may make the 8(a) program vulnerable to exploitation by individuals or corporations that have used illegal or improper means to participate in and benefit from the program. To develop case studies, GAO initially selected four firms for investigation on the basis of indicators, or "

red

flags," of potential regulatory violations and criminal misconduct. Due to time constraints and the

destruction of records resulting from the Oklahoma City bombing

, this report focuses on the following two firms: I-NET, Inc. of Bethesda, Maryland, and Technical and Management Services Corporation of Calverton, Maryland." "

Serco

Combined Resilience Exercising http://www.epcollege.com/EPC/media/MediaLibrary/Downloads/Gold-Standard.pdf
Types of Exercise Workshop Exercises These are structured discussion events where participants can explore issues in a less pressurized environment.
They are an ideal way of developing solutions, procedures and plans rather than the focus being on decision making. Table Top Exercises These involve a realistic scenario and will follow a time line, either in real-time or with time jumps to concentrate on the more important areas. The participants would be expected to be familiar with the plans and procedures that are being used although the exercise tempo and complexity can be adjusted to suit the current state of training and readiness. Simulation and media play can be used to support the exercise. Table-top exercises help develop teamwork and allow participants to gain a better understanding of their roles and that of other agencies and organisations.
Command/Control Post Exercises These are designed primarily to exercise the senior leadership and support staff in collective planning and decision making within a strategic grouping. Ideally such exercises would be run from the real command and control locations and using their communications and information systems. This could include a mix of locations and varying levels of technical simulation support. The Gold Standard system is flexible to allow the tempo and intensity to be adjusted to ensure maximum training benefit, or to fully test and evaluate the most important aspects of a plan. Such exercises also test information flow, communications, equipment, procedures, decision making and coordination.
Simulation and Media Support The method of delivering an exercise is flexible and will be designed with the client to meet their requirements with options ranging from simple paper-based delivery through to full use of their real communications systems [

Red

Switch Network and Hawkeye onion router surveillance aircraft] and advance computer simulation

[In Trump's death pool and war room suites]

. In addition, media play can also be added in the form of news injects and the provision of experienced journalists and television crews to help test procedures and also assist in training key staff. Gold Standard Emergency Planning College The Hawkhills, Easingwold, York North Yorkshire, YO61 3EG +44(0) 1347 821406 enquiries@emergencyplanningcollege.com www.epcollege.com"
"

Serco

Awarded $95 Million Patent Classification Contract with the U.S. Patent and Trademark Office November 30, 2015 RESTON, VA – November 30, 2015 –

Serco

Inc., a provider of professional, technology, and management services, announced today the Company has been awarded a patent classification services contract with the United States Patent and Trademark Office (USPTO).

Serco

will provide initial patent classification and reclassification services to support USPTO's core mission of examining, granting, and disseminating patents and trademarks. The recompete contract has a one-year base period with four one-year option periods, and is valued at $95 million over the five-year period, if all options and award terms are exercised.


Serco

's highly trained Scientists and Engineers are responsible for reviewing, analyzing, and applying classification symbols to newly submitted patent applications to assist with the USPTO examination process. Throughout the classification process, our team performs comprehensive performance management; quality assurance; information security; training; knowledge management; and IT support, engineering, and development of custom software.


Serco

has supported the USPTO under this program since its inception in 2006, and currently processes approximately 1,600 applications a day, and over 400,000 applications annually. Under the contract, Serco has been instrumental in assisting the USPTO as it transitioned to a new international classification standard called Cooperative Patent Classification (CPC) and will continue to provide services within CPC that enables the USPTO to align and lead within the global intellectual property environment. Work on this program will continue to take place in Harrisonburg, Virginia.
"We are extremely honored to have been selected to continue to deliver patent classification services to the U.S. Patent and Trademark Office," said Dan Allen, Chairman and CEO of

Serco

Inc. "Our team continues our focus on operational excellence and incorporating innovative solutions, for classification services, in the most economic and efficient manner."
About

Serco

Inc.:

Serco

Inc. is a leading provider of professional, technology, and management services. We advise, design, integrate, and deliver solutions that transform how clients achieve their missions. Our customer-first approach, robust portfolio of services, and global experience enable us to respond with solutions that achieve outcomes with value. Headquartered in Reston, Virginia,

Serco

Inc. has approximately 10,000 employees and an annual revenue of $1.2 billion.

Serco

Inc. is a wholly-owned subsidiary of

Serco

Group plc, a $5.9 billion international business that helps transform government and public services around the world. More information about

Serco

Inc. can be found at www.serco-na.com."
"Opened in 1994 as the successor to the Transitional Immigrant Visa Processing Center in Rosslyn, Va., the NVC centralizes all immigrant visa preprocessing and appointment scheduling for overseas posts. The NVC collects paperwork and fees before forwarding a case, ready for adjudication, to the responsible post. The center also handles immigrant and fiancé visa petitions, and while it does not adjudicate visa applications, it provides technical assistance and support to visa-adjudicating consular officials overseas. Only two Foreign Service officers, the director and deputy director, work at the center, along with just five Civil Service employees. They work with almost 500 contract employees doing preprocessing of visas, making the center one of the largest employers in the Portsmouth area. The

[al-Qaeda sleeper cell]

contractor,

Serco

, Inc., has worked with the NVC since its inception and with the Department for almost 18 years."
"The Telgraph .. Police drop investigation into

Serco

prisoner

[extortionist]

transport contract The outsourcing group said there was no evidence of individual or corporate wrongdoing The

[Vampire]

City of London Police has closed an investigation into

Serco

's prisoner transport contract after more than a year of work, enabling the firm to continue with the contract until 2018. The Ministry of Justice called in the police in August 2013 to examine whether

Serco

had misleadingly recorded prisoners as being ready for court when they were not, in order to meet the performance criteria of the contract."
"Super

Serco

bulldozes ahead By DAILY MAIL REPORTER UPDATED: 23:00 GMT, 1 September 2004 SERCO has come a long way since the 1960s when it ran

[Resilience exercises and]

the 'four-minute warning' system to alert the nation to a ballistic missile attack."
"

Serco

farewell to NPL after 19 years of innovation

[outsourced by David Cameron at Treasury]

… 8 January 2015

Serco

said goodbye to the National Physical Laboratory (NPL) at the end of December 2014 after 19 years of extraordinary innovation and science that has seen the establishment build a world-leading reputation and deliver billions of pounds of benefit for the UK economy. It has been estimated that work carried out by the Centre of Carbon Measurement at NPL will save eight million tonnes of carbon emissions reductions (2% of UK footprint) and over half a billion pounds in economic benefit

[bullshit]

over the next decade. .. · NPL's caesium fountain atomic clock is accurate to 1 second in 158 million years and NPL is playing a key role in introducing rigour to high frequency

[Death-pool]

trading in the City through NPLTime."

Yours sincerely,

Field McConnell, United States Naval Academy, 1971; Forensic Economist; 30 year airline and 22 year military pilot; 23,000 hours of safety; Tel: 715 307 8222

David Hawkins Tel: 604 542-0891 Forensic Economist; former leader of oil-well blow-out teams; now sponsors Grand Juries in CSI Crime and Safety Investigation