by
United States Marine Field McConnell
Plum

City Online - (

AbelDanger.net

)
February 29, 2016
1.
Abel Danger
(
AD
) asks if retired neurosurgeon Dr. Ben Carson can separate legitimate investors from the
Serco
8(a) loan sharks who allegedly hacked the Defense
Red
Switch Network to down Pan Am Flight 103 over Lockerbie, Scotland on 21 December 1988.
2.
AD
asserts that in 1988, Ben Sliney rejoined the FAA to develop waypoint management practices with scab workers hired through Trump Shuttle Inc. to be later used in the 8(a) decoy, drone and liquidation maneuvers falsely attributed to Osama bin Laden on 9/11.
3.
AD
asserts that
Serco
used Navy Onion Router (
Tor
) devices to fly planes through ad hoc waypoints and trigger cat bonds sponsored by The Clinton Foundation and The Trump Organisation with the precisely targeted demolitions of the WTC Twin Towers on 9/11.
4.
AD
is offering to help presidential candidate Dr. Carson – the retired neurosurgeon who led the 1987 operation at Johns Hopkins Medicine to separate co-joined twins at the head – to separate
Serco
from its 8(a) loan sharks and avenge the thousands of victim deaths attributed to bin Laden.
United States Marine Field McConnell (
http://www.abeldanger.net/2010/01/field-mcconnell-bio.html
).
Malzberg | Ben Sliney to recount how he forced the first grounding of all U.S air flights in history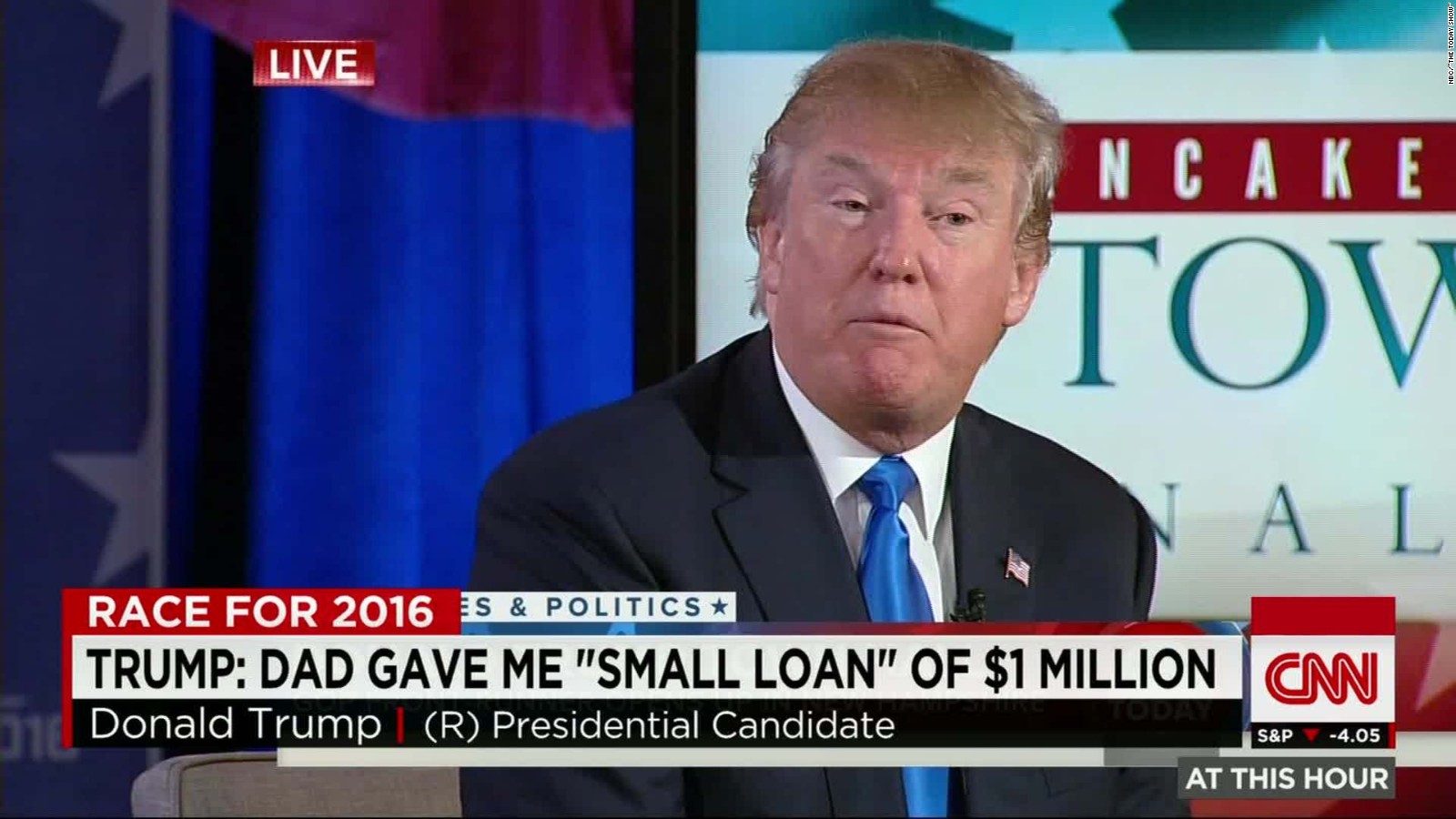 Boeing Uninterruptible Autopilot

Most of the money was paid to

Serco

shareholders including the WTC cat-bond sponsors Bank of America, N.A., JPMorgan Chase Bank, N.A., Wells Fargo Bank, N.A., Bank of New York/Mellon,

HSBC

Bank and Citibank, N.A.
Copy of

SERCO

GROUP PLC: List of Subsidiaries AND

[Loan Shark]

Shareholders!
(Mobile Playback Version)
Serco

's National Visa Center

[

Serco

's] Defense Ammunition Center

Serco

... Would you like to know more?

"Ben Carson's surgeries separated twins, didn't always save them He was quiet, prayerful, and bold — but some felt he pushed ethical bounds CHRIS GARDNER/ASSOCIATED PRESS/FILE By Tracy Jan GLOBE STAFF NOVEMBER 13, 2015 BALTIMORE — Sixteen hours into the marathon operation, the moment came to separate the seven-month-old twins joined by a blood vessel at the back of their brains. Everyone in the operating room assumed Dr. Ben Carson, then director of pediatric neurosurgery at Johns Hopkins Medicine, would do the honors of severing the thin blue vein that last connected the babies.
But the unassuming young surgeon handed the knife over to his mentor, Dr. Donlin Long, the neurosurgery chief at the time. "He gave me the opportunity to take over and do the operation and take all the credit," Long recalled in an interview with the Globe. "I thought about it. If everything worked out well, it could make his career. If it didn't, it could destroy it."
Long handed the knife back. The German twins survived the risky procedure. The pioneering surgery in 1987 catapulted Carson into medical stardom."
"EXCLUSIVE: Ben Carson Says Hillary Clinton's Dow Chemical Scandal Is 'Washington Run Amok' by PATRICK HOWLEY 28 Feb 2016336 Republican presidential candidate Dr. Ben Carson is blasting Hillary Clinton after Breitbart News reported that she backed off from an effort to save pregnant women and children from a dangerous chemical once the Dow Chemical company joined the Clinton Global Initiative. Breitbart News reported Saturday that Clinton, under pressure amid an environmental crisis in parts of New York State, spearheaded a letter to the EPA and also introduced a bill in 2007 called The TCE Reduction Act, which aimed to set new environmental standards for use of the industrial solvent Trichloroethylene (TCE).
But the bill never went anywhere. Two months after the bill was introduced, Dow Chemical, the nation's largest TCE producer, joined the Clinton Global Initiative and ended up giving money to the Initiative and also a private advisory firm linked to Bill Clinton.
"Dr. Carson sees this as yet another example of Washington run amok," his campaign's communications director A. Larry Ross told Breitbart News.
"He is the one candidate whom voters see as unbought and unbossed and whose only special interest group is 'We The People.' Not once in this campaign has Dr. Carson compromised his values or principles for political expediency. That is exactly how he will serve in the Oval Office."
Dow Chemical pledged a $30 million loan guarantee for a clean-water program in India at the 2007 Clinton Global Initiative annual meeting. Dow chairman and CEO Andrew Liveris announced the loan while appearing at the Clinton Global Initiative meeting in New York City between September 26-27, 2007, less than two months after Clinton introduced the TCE Reduction Act.
Liveris hung around in Clinton-World

and became a trusted friend

to Hillary and Bill. Dow contributed between $1 million and $5 million to the Clinton Global Initiative in 2014.
Dow was a sponsor of the Clinton Global Initiative annual meeting in 2010 and 2011. Liveris was

a featured attendee

at the 2012 meeting.

Liveris gave Bill Clinton use of a Dow company airplane

in 2009 when the former president went to North Korea to successfully negotiate with Kim Jong Il for the release of two American journalists being held in the country.
Liveris allegedly bought $300 worth of flowers for Hillary Clinton personally and charged it to Dow Chemical,

according to a recent whistleblower lawsuit

against the company."
"Mr. Ben Sliney Mr. Sliney graduated from Dowling College, with a BS in Professional Studies in 1974 and was graduated from St. John's University School of Law with a JD in 1978.
He began his career with the Federal Aviation Administration in 1969 and retired in 2006 having been in and out of the FAA several times. He resigned first in 1982, one year after the PATCO strike which resulted the termination of some 13,000 air traffic controllers fired by President Reagan for striking against the government. Mr. Sliney returned to active air traffic control as did many managers in the absence of the fired controllers. After resigning, he then represented 25 fired controllers in the legal process to appeal their removal. He returned to the FAA, while continuing his law practice, in 1985 for one year, then 1988 for one year. On both occasions he returned to assist the implementation of traffic flow management practices. In 2000 he returned to the FAA as a traffic flow manager at the Command Center. His first day as National Operations Manager for the Federal Aviation Administration at the Air Traffic Control System Command Center, which encompasses all the airspace in the United States, was September 11th, 2001.
He is a partner in the law firm Leventhal, Sliney and Mullaney, LLP, which is located in New York, although not actively practicing law at this time.
In 2006, Mr. Sliney portrayed himself in the movie United 93, which depicts the events of 9-11 and dramatizes the heroic actions of the passengers of that flight.
Mr. Sliney was married to Irene Lynch Ahern on May 14, 1966 and they remain happily so today. They have three children and two grandchildren."
"Man who grounded 4,000 planes on 9/11 was on first day of his job Ray Wert As terrorists seized control of four airplanes on Sept. 11th, 2001, Ben Sliney, chief of air-traffic-control operations at the FAA's command center in Herndon, Va., gave the unprecedented order to ground 4,000-plus planes across the nation and redirect any in the sky to the nearest airport. It was his first day on the job.
On Sept. 11th, 2001, terrorists hijacked four American commercial jets with the intention of crashing them into the twin towers of the World Trade Center in New York City, and the Pentagon and U.S. Capitol in Washington, D.C. The terrorists were successful in three of their four targets with the fourth plane's assault on the Capitol building was thwarted by heroic passengers on board. While we now know no other planes were hijacked, at the time, each of the 4,000-plus flights in American air space were potential risks.
But

due to Ben Sliney

, the Federal Aviation Administration's National Operations Manager on duty that fateful morning, possible harm, at least by the thinking at the time, was averted. Sliney made the gutsy — and completely unprecedented — call to ground every single commercial airplane in the country.
What makes the call — which, without direct order from the President and the bureaucracy above him, was his and his alone to make — all the more gutsy is that Sept. 11th, 2001, was Ben Sliney's first day on the job as an FAA National Operations Manager.
Although that's not to say Sliney was some neophyte making a cowboy-like call. He had 25 years of experience in air traffic control as part of FAA management, including a leadership position at New York TRACON, which has responsibility over all air traffic for New York City's three major airports and the smaller, regional airports in the New York City area. But the decision to ground the planes — that was entirely Sliney's.
In fact, it's such a great story that when Universal Pictures decided to turn

the heroism of the passengers of United Flight 93 into a movie

, they not only didn't overlook Sliney's role — they asked him

to play himself in the movie

. Which he did.
Sliney's decision is a great testament to the belief that doing the right thing sometimes requires a risky choice. Sliney made the right one." "Pan Am Flight 103 was a regularly scheduled

Pan Am

transatlantic flight

from

Frankfurt

to

Detroit

, via

London

and New York. On 21 December 1988, N739PA, the aircraft operating the transatlantic leg of the route, was destroyed by a terrorist bomb, killing all 243 passengers and 16 crew, in what became known as the Lockerbie bombing.[3] Large sections of the aircraft crashed onto residential areas of Lockerbie, Scotland, killing 11 more people on the ground.
Following a three-year joint investigation by

Dumfries and Galloway Constabulary

and the US Federal Bureau of Investigation (FBI), arrest warrants were issued for two Libyan nationals in November 1991. In 1999, Libyan leader Colonel

Muammar Gaddafi

handed over the two men for trial at

Camp Zeist, Netherlands

after protracted negotiations and UN sanctions. In 2001, Libyan intelligence officer

Abdelbaset al-Megrahi

was jailed for life after being found guilty of 270 counts of murder in connection with the bombing. In August 2009, he was released by the

Scottish Government

on compassionate grounds after being diagnosed with

prostate cancer

. He died in May 2012, the only person to be convicted for the attack. He had continually asserted his innocence. ..
The aircraft operating

Pan Am

Flight 103 was a

Boeing 747-121

,

registered

N739PA[

5

] and named Clipper Maid of the Seas,[6] formerly named Clipper Morning Light prior to 1979.[7] It was the 15th 747 built and was delivered in February 1970,[8][

9

] one month after the first 747 entered service with Pan Am.[8][

10

]
At the time of its destruction, Clipper Maid of the Seas was 18 years of age and had accumulated over 75,000 flying hours. In 1987, it underwent a complete overhaul as it belonged to the civil reserve fleet of aircraft and this aircraft was retrofitted so that, in a national emergency, it could be turned into a freight aircraft within two days' work, according to the Los Angeles Times. Clipper Maid of the Seas' maintenance records reveal a history of metal fatigue, rust, and a fire on board. There were 24 noteworthy records listed in the files as occurring between 1980 and 1988.[citation needed]" "RESTON, VA (PRWEB) MAY 19, 2011

Serco

Inc., a provider of professional, technology, and management services to the federal government, has been recognized as Supplier of the Year by The Boeing Company in the Technology category for its state-of-the-practice Enterprise Architecture solutions. The Boeing Supplier of the Year award is the company's premier supplier honor, presented annually to its top suppliers in recognition of their commitment to excellence and customer satisfaction. This year's 16 winners represent an elite group among more than 17,525 active Boeing suppliers in nearly 52 countries around the world. This selection was based on stringent performance criteria for quality, delivery performance, cost, environmental initiatives, customer service and technical expertise. This is the second time

Serco

has been recognized as Supplier of the Year by Boeing. In January 2011,

Serco

also received the Boeing Performance Excellence Gold Award in recognition of the Company's performance excellence.
"We are extremely honored to receive this recognition for our work in support of Boeing. This prestigious award demonstrates our passion for excellence and ability to apply

Serco

's Enterprise Architecture expertise across a broad range of applications," said Ed Casey, Chairman and CEO of

Serco

. "We continue to grow our EA practice, and over the past 15 years we have deployed solutions to support enterprises and systems across federal and commercial environments."


Serco

's Enterprise Architecture Center of Excellence is based in Colorado Springs, CO. The team provides a variety of services in support of Boeing's business units as well as research and development efforts.

Serco

's architecture employs object-oriented (OO)/Unified Modeling Language (UML) to define, design and satisfy defense agencies' mission-critical requirements, including Command, Control, Communications, Computers and Intelligence (C4I). [

Serco

is therefore the only company in the world which can take Boeing military and passenger aircraft through the decoy, drone and liquidation maneuvers witnessed in the live fire hijackings of 9/11] This approach improves system developer's understanding of operational requirements and how best to integrate enterprise operations and systems for the optimal fulfillment of C4I and other operational needs.
About

Serco

Inc.:

Serco

Inc. is a leading provider of professional, technology, and management services focused on the federal government. We advise, design, integrate, and deliver solutions that transform how clients achieve their missions. Our customer-first approach, robust portfolio of services, and global experience enable us to respond with solutions that achieve outcomes with value. Headquartered in Reston, Virginia,

Serco

Inc. has approximately 11,000 employees, annual revenue of $1.5 billion, and is ranked in the Top 30 of the largest Federal Prime Contractors by Washington Technology.

Serco

Inc. is a wholly-owned subsidiary of

Serco

Group plc, a $6.6 billion international business that helps transform government and public services around the world. More information about

Serco

Inc. can be found at http://www.serco-na.com. "Two World Trade Center SECOND AMENDED AND RESTATED AGREEMENT OF LEASE DATED AS OF JULY 16, 2001 THE PORT AUTHORITY OF NEW YORK AND NEW JERSEY AND 2 WORLD TRADE CENTER LLC PROPERTY: 2 World Trade Center New York, New York …..
24.8.2 the Lessee (or Transferor) places into escrow, with a Depository mutually acceptable to the Port Authority and the Lessee (or Transferor), an amount equal to the disputed amount to be held in escrow by the Depository until the Security Release Date and thereupon the Depository shall disburse the escrowed amount in accordance with the joint direction of the parties or the direction of the arbitrator as described in Section 24.7.2 above, or, as security on the payment of the disputed amount, delivers to the Port Authority (and maintains or renews in successive one (I) year periods, in a manmer satisfactory to the Port Authority, until no earlier than the date which is thirty (30) days after the Security Release Date) an irrevocable, unconditional letter of credit in form and substance reasonably satisfactory to the Port Authority in an amount equal to the sum of (a) the disputed amount and (b) interest thereon (at the Prime Rate) for an initial period of one (I) year, payable to the Port Authority and issued by [

Serco

shareholders] Bank of America, N.A., JPMorgan Chase Bank, N.A., Wells Fargo Bank, N.A., Bank of New York/Mellon,

HSBC

Bank, Citibank, N.A., or any successor in interest to any of the foregoing, or a bank which is a member of the New York Clearing House Association or is a non-member bank reasonably acceptable to the Port Authority, is domiciled in the United States, has an office in New York City at which a letter of credit issued by such bank may be presented for payment, whose most recent issue of long term debt is rated AA or better by Standard & Poor's NY 73085178v4 Corporation (or any successor thereto) or rated Aa2 or better by Moody's Investors Service, Inc. (or any successor thereto), or if neither of such Persons nor their Successors is then in the business of rating such debt, a comparable rating from any other rating organization reasonably satisfactory to the Port Authority, and otherwise satisfies the requirements of an Institutional Investor. Any interest earned on funds escrowed by the Lessee or Transferor shall be allocated between the Port Authority and the Lessee or Transferor in the same proportion as the ultimate payment and/or reimbursement (as the case may be) to the Port Authority or the Lessee (or Transferor) of the escrowed amount (but no such interest paid to the Port Authority shall constitute a Transaction Payment)"
"Catastrophe bonds (also known as cat bonds) are risk-linked securities that transfer a specified set of risks from a sponsor to investors. They were created and first used in the mid-1990s in the aftermath of Hurricane Andrew and the Northridge earthquake.
Catastrophe bonds emerged from a need by insurance companies to alleviate some of the risks they would face if a major catastrophe occurred, which would incur damages that they could not cover by the premiums, and returns from investments using the premiums, that they received.[citation needed] An insurance company issues bonds through an investment bank, which are then sold to investors. These bonds are inherently risky, generally BB,[1] and usually have maturities less than 3 years. If no catastrophe occurred, the insurance company would pay a coupon to the investors, who made a healthy return. On the contrary, if a catastrophe did occur, then the principal would be forgiven and the insurance company would use this money to pay their claim-holders. Investors include hedge funds, catastrophe-oriented funds, and asset managers. They are often structured as floating-rate bonds whose principal is lost if specified trigger conditions are met. If triggered the principal is paid to the sponsor. The triggers are linked to major natural catastrophes. Catastrophe bonds are typically used by insurers as an alternative to traditional catastrophe reinsurance.
For example, if an insurer has built up a portfolio of risks by insuring properties in Florida, then it might wish to pass some of this risk on so that it can remain solvent after a large hurricane. It could simply purchase traditional catastrophe reinsurance, which would pass the risk on to reinsurers. Or it could sponsor a cat bond, which would pass the risk on to investors. In consultation with an investment bank, it would create a special purpose entity that would issue the cat bond. Investors would buy the bond, which might pay them a coupon of LIBOR plus a spread, generally (but not always) between 3 and 20%. If no hurricane hit Florida, then the investors would make a healthy return on their investment. But if a hurricane were to hit Florida and trigger the cat bond, then the principal initially contributed by the investors would be transferred to the sponsor to pay its claims to policyholders. The bond would technically be in default and be a loss to investors.[2]
Michael Moriarty, Deputy Superintendent of the New York State Insurance Department, has been at the forefront of state regulatory efforts to have U.S. regulators encourage the development of insurance securitizations through cat bonds in the United States instead of off-shore, through encouraging two different methods—protected cells and special purpose reinsurance vehicles.[3] In August 2007 Michael Lewis, the author of Liar's Poker and Moneyball, wrote an article about catastrophe bonds that appeared in The New York Times Magazine, entitled "In Nature's Casino."[4]" "

Serco

do a bunch more that didn't even make our story: As well as thanking God for his success, CEO Chris Hyman is a Pentecostal Christian who has released a gospel album in America and fasts every Tuesday. Amazingly, he was also in the World Trade Centre on 9/11, on the 47th floor addressing shareholders

[such as Wells Fargo with an insured interest in the leveraged lease on the WTC Twin Towers]

.

Serco

run navy patrol boats for the ADF, as well as search and salvage operations through their partnership with P&O which form Defence Maritime Services.

Serco

run two Australian jails already, Acacia in WA and Borallon in Queensland. They're one of the biggest companies In the UK for running electronic tagging of offenders under house arrest or parole."

Yours sincerely,

Field McConnell, United States Naval Academy, 1971; Forensic Economist; 30 year airline and 22 year military pilot; 23,000 hours of safety; Tel: 715 307 8222

David Hawkins Tel: 604 542-0891 Forensic Economist; former leader of oil-well blow-out teams; now sponsors Grand Juries in CSI Crime and Safety Investigation