by
United States Marine Field McConnell
Plum

City Online - (

AbelDanger.net

)
March 9, 2016
1.
Abel Danger
(
AD
) is now showing how
Serco
bankers ran dead-peasant life-insurance frauds through UN Oil-for-Food (OFF) escrow funds between 1995 and 2010 resulting in the wrongful deaths of 500,000+ children in Iraq and 343 firefighters in New York on 9/11.
2.
AD
asserts that Hillary Clinton's aides import 8(a) scabs into
Serco
supply chains – visas, air traffic control, ammo, felons, patents, crisis actors etc. – and embed sleeper cells in mentor companies such as Boeing to be activated in dead-peasant life insurance frauds.
3.
AD
asserts that aides to Justin Trudeau or his late father exported scripts and imputed waypoints from a simulator in Toronto to help crisis actors explain the disappearance of MH Flight 370, apparently hijacked by
Serco
-trained air traffic controllers in Malaysia.
4. United States Marine Field McConnell (
http://www.abeldanger.net/2010/01/field-mcconnell-bio.html
) invites leaders of the Marine Corps Intelligence Activity to explain why they failed to track MH 370 with assets used in the Cope Tiger exercise apparently coordinated by
Serco
shareholders including dead-peasant life insurers and the Government of Singapore via its funds.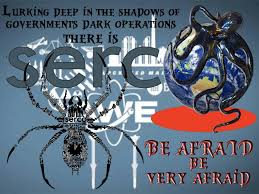 Re-creating Flight 370 cockpit scenario
Justin Trudeau gives Oscar worthy performance.
3-20-2014 Voice of Russia w/ Field McConnell - Flight MH370
Most of the money was paid to

Serco

's dead-peasant bankers including WTC cat-bond sponsors Wells Fargo, Bank of America, JPMorgan Chase, Bank of New York/Mellon,

HSBC

and Citibank (Trump Shuttle loan shark).




US Secretary of State: "500,000 Dead Iraqi Children was worth it."

Copy of

SERCO

GROUP PLC: List of Subsidiaries AND

[Loan Shark]

Shareholders!

(Mobile Playback Version)
Serco

's National Visa Center

[

Serco

's] Defense Ammunition Center

Serco

... Would you like to know more?


"CNN Flight Simulator Reports on Flight MH 370 using our simulator We have been helping CNN with their investigative reporting of the missing flight MH370. CNN has been filming in our simulator recreating scenarios to answer many questions of what could have happened to the missing Malaysia Airlines Boeing 777 flight. Our prayers go out to the families of the missing crew and passengers.
Malaysia Airlines Flight 370 (MH370/MAS370) was a scheduled international passenger flight from

Kuala Lumpur

to

Beijing

that lost contact with air traffic control on 8 March 2014 at 01:20 less than an hour after takeoff. At 07:24,

Malaysia Airlines

(MAS) reported the flight as missing. The aircraft, a Boeing 777-200ER, was carrying 12 Malaysian crew members and 227 passengers from 14 nations. A multinational search and rescue effort, later reported as the largest in history, was initiated in the

Gulf of Thailand

and the

South China Sea

Within a few days, this was extended to include the

Strait of Malacca

and

Andaman Sea

. On 15 March, based on military radar data and radio "pings" between the aircraft and an

Inmarsat

satellite, investigators concluded that it had first headed west across the

Malay Peninsula

, then continued on a northern or southern track for approximately seven hours. The search in the South China Sea was abandoned. Three days later the

Australian Maritime Safety Authority

began searching the southern part of the Indian Ocean."
"Trudeau Should Be Proud of Being a Drama Teacher -- And Harper Should Hire One Posted: 04/26/2013 11:47 am EDT Updated: 06/26/2013 5:12 am EDT In the Harper government's most recent attack ad on Justin Trudeau, an announcer who has obviously had some drama training, given his tone of voice and use of emphasis, disparages the new leader of the Liberal Party for having been, among other things, "a drama teacher." Trudeau's team responded poorly by pointing out he also taught math, rather than challenging the implication that there's little of value in the teaching of drama.
I coached drama in Quebec and taught the subject for more than 30 years in British Columbia. I am extremely proud of what I was able to accomplish for my students during that time. A few of them went on to become actors, some became drama teachers themselves but all of them learned vital life skills.
Confidence, creativity, co-operation, concentration, and communication skills are the five "Cs" of drama in the classroom. When preparing for a play, all of these elements are essential for a successful experience.
In the classroom, quick thinking is taught through improvisation, empathy through role play, and characterization. The ability to use the voice wisely and with knowledge of the effect it can have on an audience is an important element in the curriculum. All of these are skills that can be used in later life. My students were better able to interview for jobs, state their positions in business meetings, and articulate their ideas.
One of my former students, Salman M., was awarded Simon Fraser University's highest honour. He received the Gold Medal in 1998, which gave him a scholarship to study law at Oxford University. He telephoned me afterwards to thank me and to acknowledge the influence of drama on his accomplishments.
A few others responded to a request I put out on Facebook as I prepared to write this blog asking them to write a sentence or two if they felt that drama had any influence on their lives and careers. The response was overwhelming. Here are just a few of their comments: Ashleigh M.: "Drama made me a more observant, understanding person by having to get into people's heads in order to play them. Drama taught me how to process information and decide on a logical course of action without panicking -- something that has helped me at every stage of my professional life."
Steve C.: "I have been enjoying much success as a business leader and also hockey & baseball coach in my community, and I attribute most of my success to the life skills I learned in my High School Drama classes. Many of my fellow classmates from these Drama classes are successful business owners, outstanding military people, and corporate lawyers. These classes, more than many other[s] in school, build strong future leaders."
Theresa L.: "[I was] a new immigrant to Canada in 1998, [and] the drama courses I took significantly improved my ability to communicate, and helped me develop a voice of my own. If not for my experience in these drama classes, I wouldn't be who I am now. I currently work as a communications co-ordinator for a science department at a university, and continue to use some of the skills I developed in drama classes everyday."
Danny G.: "In my opinion Harper could have used some improv/drama classes so he wouldn't be seen [as being] so stiff by Canadians. He would probably be more apt to answer reporters' questions and conduct media scrums more often, which he typically refuses to do. Drama taught me to have an open view to new ideas and encouraged me to be expressive without fear of being ridiculed." On this last point, I've spent some time during my career presenting communication skills workshops based on drama techniques to politicians and lawyers. Many of them were elected to local, provincial, and federal government. Stephen Harper could have used some of those workshops.
Henry Brooks Adams wrote "knowledge of human nature is the beginning and end of political education." And how can one not come to a better understanding of human nature after preparing for, researching and acting in productions such as " The Crucible," "Diary of Anne Frank," or "The Ecstasy of Rita Joe"?
People don't take drama classes to become actors, they take them to help realize their full potential; to become better communicators, better citizens, perhaps even better prime ministers."
"Canada–Cuba relations can be traced back to the 18th century, when vessels from the

Atlantic provinces

of Canada traded codfish and beer for rum and sugar.[

1

] Cuba was the first country in the Caribbean selected by Canada for a diplomatic mission.[1] Official diplomatic relations were established in 1945, when Emile Vaillancourt, a noted writer and historian, was designated Canada's representative in Cuba. Canada and Mexico were the only two countries in the hemisphere to maintain uninterrupted diplomatic relations with Cuba following the Cuban Revolution in 1959.
Relations were especially warm in the 1970s and 1980s during the time when

Pierre Elliot Trudeau

was the Prime Minister of Canada. Trudeau spent three days in Cuba and sparked a lifelong friendship with

Fidel Castro

.[2] The visit was also the first by a Western nation to Cuba since 1960.[2]
Fidel Castro was among Pierre Trudeau's pallbearers at

his funeral

in 2000.[3]
Canadian-Cuban business ventures[edit]
In 1994, a joint venture was formed between the Cuban Nickel Union and the Canadian firm

Sherritt International

, which operates a mining and processing plant on the island in Moa.[4] A second enterprise, Cobalt Refinery Co. Inc., was created in Alberta for nickel refining. Canada has been critical of the U.S. trade embargo against Cuba, and strongly objected to the

Helms-Burton Act

. In 1996 Foreign Affairs Minister

Lloyd Axworthy

stated: "Canada shares the U.S. objectives of improving human rights standards and moving to more representative government in Cuba. But we are concerned that the Helms-Burton Act takes the wrong approach. That is why we have been working with other countries to uphold the principles of international law".[5][6] In 1996 a

Private Member's Bill

was introduced, but not made law, in the Canadian parliament; this law called the

Godfrey-Milliken Bill

was in response to the extraterritoriality of the aforementioned Act.[7][

8

] Canada has also protested U.S. preclearance customs agents in Canadian airports who tried to catch American citizens traveling to Cuba in defiance of U.S. law.[

9

]" "Clinton Lifts Ban on Fired Air Controllers : Labor: Overturning of 1981 Reagan action against strikers fulfills campaign pledge. O.C. controllers applaud decision.

August 13, 1993

|GREG MILLER | TIMES STAFF WRITER WASHINGTON — In a gesture meant to signify the end of 12 years of hostility between government and organized labor, President Clinton on Thursday lifted the ban on hiring air traffic controllers fired by President Ronald Reagan when they joined an illegal strike.
The long-anticipated announcement enabled Clinton to keep a campaign pledge by overturning the controversial 1981 action, which heralded a more confrontational era between unions and government under Presidents Reagan and George Bush. "We need strong, cooperative relationships between management and labor in this country," said Labor Secretary Robert B. Reich, announcing Clinton's action. "This decision demonstrates how important changing the tenor of those relationships is to this Administration."
In Orange County, air traffic controllers applauded Clinton's decision, but some controllers said it will be difficult for anyone away from the profession for 12 years to return without extensive training.
"It depends on the facility," said Marie Cusenza, the National Air Traffic Controllers Assn. shift manager at Coast TRACON, the radar facility at the El Toro Marine Corps Air Station that controls approaches to John Wayne Airport and other airfields in Southern California. "Some low-level facilities have changed very little over the years. . . . But it's a long time to be off."
Clinton's action was welcome news for two ex-PATCO strikers in Orange County who said they now hope to return to work for the Federal Aviation Administration. "I work with seven or eight other controllers who will definitely be interested in this," said Jerry Kwock, a military aircraft controller at the Los Alamitos Armed Forces Reserve Center. "A lot of us still want to do it."
Darrel Hensley, one of Kwock's partners in the tower at Los Alamitos, said: "I think this is long overdue. We were waiting a long time for it. . . . I'm definitely going to take a look at it."
The immediate impact of the move is more symbolic than substantive. The Federal Aviation Administration has imposed a hiring freeze and does not plan to begin employing new controllers until next year. In addition, the number of such openings over the next decade is expected to be low. Nevertheless, union officials applauded the action.
"President Clinton has ended a sorry chapter in U.S. employment history and has charted a new path for the workplace of the future," AFL-CIO President Lane Kirkland said.
Officials were unsure how many of the 11,400 fired controllers, most of whom moved on to other careers, would seek re-employment with the FAA. The National Air Traffic Controllers Assn., the union that now represents controllers and supports the Clinton decision, said the number could be as high as 3,000.
That figure was echoed by Bill Taylor, a former controller who keeps in touch with about 2,000 of his displaced colleagues through a phone hot line and a newsletter. "This is not just a job, it's a profession and we can't practice our profession anywhere else," said Taylor, 50, who now works as an addiction counselor here. "It's like taking a nurse or a doctor out of their profession." Taylor said a number of former controllers would be interested in resuming their careers to put in the years necessary to become eligible for government pensions."
"Formal instruction of air traffic controllers only started circa 1950s to 1960s, in the form of ad-hoc temporary classes conducted by senior controllers. Previously, training was carried out on-the-job and appointment was based on competency. After 1960s a few controllers were sent abroad. In response to the growing need to train controllers locally, a Civil Aviation Training Centre was established at the Paya Lebar Airport in Singapore.
The cession of Singapore from Malaysia resulted in the reorganizing of the administration of civil aviation. Mr. A. Parker, a Colombo Plan expert from Australia with two other consultants; S. Hill (ATC) and Mathisen (Fire Services) assisted in the setting up of a training centre under the Australian Aid Programme. On 21st September 1969, the Civil Aviation Training Centre (CATC) was established with two branches, namely 'the School of Air Traffic Services' and 'the School of Aerodrome Fire and Rescue Services'. The CATC was temporarily located adjacent to the main terminal building at Subang in buildings that were originally constructed as a quarantine station.
The first batch of ATC trainees passed out of the CATC on 25th April 1970. The first RADAR simulator was installed in 1974. By the late 70's, the CATC was getting congested and plans were afoot to expand the terminal building, thus affecting the CATC, especially the AFRS training. The government approved a 2-phase development plan for the CATC. Phase 1 consisted of 4 wooden blocks, built on a hillock across the road from the terminal building at Subang. Phase two would involve the construction of permanent structures and the wooden blocks were then to be converted into hostels for trainees. The first phase of the plan was implemented and the new college was officially opened on 1st January 1981 and renamed 'Civil Aviation College' (CAC). The college was down-sized in October 1992, when airport operations were privatized. The AFRS School moved to Penang to join the Security Training Centre, and became a part of the airport operator, Malaysia Airports Berhad's training centre.
In 1996, in preparation for the opening of the new KLIA airport at Sepang, and the concurrent reorganization of the Kuala Lumpur FIR airspace structure, a massive training schedule was required to train many new controllers as well as retrain all existing controllers. As the college was not in a position to handle such numbers, the training was contracted out to IAL-

Serco

and Airspace Management Services (a joint venture between a local company and Ambidji of Australia)." "TUESDAY, FEB 9, 2016, 12:36 PM On Bill and Hillary Clinton's First Date in 1971, They Crossed a Picket Line BY

ZACH SCHWARTZ-WEINSTEIN

Yale Law School students Hillary Rodham and Bill Clinton were both members, alongside future Connecticut senator Richard Blumenthal and Bill Clinton's eventual Secretary of the U.S. Department of Labor Robert Reich, of the Yale Law School Students Committee for Local 35, the university's blue-collar worker union, and signatories, during the week before the union went on strike, to a statement asserting "WE BELIEVE THE UNION DESERVES THE SUPPORT OF YALE STUDENTS AND FACULTY." Bill Clinton was even, former UNITE HERE President John Wilhelm would note decades later in his

eulogy

for Vincent Sirabella, the Voter Registration Chairman of the Sirabella for Mayor Campaign.
And yet, on her first date with classmate Clinton in 1971, Rodham would later recall:
We both had wanted to see a Mark Rothko exhibit at the Yale Art Gallery but, because of a labor dispute, some of the university's buildings, including the museum, were closed. As Bill and I walked by, he decided he could get us in if we offered to pick up the litter that had accumulated in the gallery's courtyard. Watching him talk our way in was the first time I saw his persuasiveness in action. We had the entire museum to ourselves. We wandered through the galleries talking about Rothko and twentieth-century art. I admit to being surprised at his interest in and knowledge of subjects that seemed, at first, unusual for a Viking from Arkansas. We ended up in the museum's courtyard, where I sat in the large lap of Henry Moore's sculpture Drape Seated Woman while we talked until dark.
The relationship between Rodham and Clinton, two instrumental figures in the decoupling of the Democratic Party from the priorities of the mainstream labor movement, thus began with the crossing of a picket line.
When Rodham and Clinton picked up the garbage strewn about the art gallery courtyard (if, indeed, they ever did so), they were doing exactly what everyone from Vincent Sirabella to the Black Student Alliance at Yale had asked students not to do: they were performing—or at the very least offering to perform—the work that members of Local 35's Grounds Maintenance division, had refused.
Rodham and Clinton were offering themselves as replacement labor, blunting, if only temporarily, the effects of the strike on the university. The two law students then bartered their litter pickup, which was, in essence, scab labor (or maybe just the promise thereof) into access to a struck building.
The art gallery and other nonessential buildings were closed because the university did not have enough managers to keep them open during the strike. They were closed because the people who usually cleaned and repaired them, whose labor helped make the university's display of art possible, had been forced to absent themselves by the necessity which fueled the ongoing strike.
For Rodham and Clinton, the workers' concerns were at best secondary to the romance of the empty museum, the sophistication and transgressive pleasure offered not only by the modernist art, but also by the act of violating the strike. Hillary Rodham Clinton offers this anecdote in her 2003 memoir Living History not in her discussion of how her time in New Haven affected her understanding of urban politics and life, but rather in a distinct chapter devoted entirely to the origins of her relationship with the "Viking from Arkansas." The "labor dispute," not even named here as a strike, is not only abstracted from the very spaces the future Clintons inhabit in this narrative, it is made incidental to them, an obstacle which has to be sidestepped in order for the art to be viewed and the date to acquire its romantic ambiance."
"Policis and News RESTON, VA (PRWEB) MAY 19, 2011

Serco

Inc., a provider of professional, technology, and management services to the federal government, has been recognized as Supplier of the Year by The Boeing Company in the Technology category for its state-of-the-practice Enterprise Architecture solutions. The Boeing Supplier of the Year award is the company's premier supplier honor, presented annually to its top suppliers in recognition of their commitment to excellence and customer satisfaction. This year's 16 winners represent an elite group among more than 17,525 active Boeing suppliers in nearly 52 countries around the world. This selection was based on stringent performance criteria for quality, delivery performance, cost, environmental initiatives, customer service and technical expertise. This is the second time

Serco

has been recognized as Supplier of the Year by Boeing. In January 2011,

Serco

also received the Boeing Performance Excellence Gold Award in recognition of the Company's performance excellence.
"We are extremely honored to receive this recognition for our work in support of Boeing. This prestigious award demonstrates our passion for excellence and ability to apply

Serco

's Enterprise Architecture expertise across a broad range of applications," said Ed Casey, Chairman and CEO of

Serco

. "We continue to grow our EA practice, and over the past 15 years we have deployed solutions to support enterprises and systems across federal and commercial environments."


Serco

's Enterprise Architecture Center of Excellence is based in Colorado Springs, CO. The team provides a variety of services in support of Boeing's business units as well as research and development efforts.

Serco

's architecture employs object-oriented (OO)/Unified Modeling Language (UML) to define, design and satisfy defense agencies' mission-critical requirements, including Command, Control, Communications, Computers and Intelligence (C4I). [

Serco

is therefore the only company in the world which can take Boeing military and passenger aircraft through the decoy, drone and liquidation maneuvers witnessed in the live fire hijackings of 9/11] This approach improves system developer's understanding of operational requirements and how best to integrate enterprise operations and systems for the optimal fulfillment of C4I and other operational needs.
About

Serco

Inc.:

Serco

Inc. is a leading provider of professional, technology, and management services focused on the federal government. We advise, design, integrate, and deliver solutions that transform how clients achieve their missions. Our customer-first approach, robust portfolio of services, and global experience enable us to respond with solutions that achieve outcomes with value. Headquartered in Reston, Virginia,

Serco

Inc. has approximately 11,000 employees, annual revenue of $1.5 billion, and is ranked in the Top 30 of the largest Federal Prime Contractors by Washington Technology.

Serco

Inc. is a wholly-owned subsidiary of

Serco

Group plc, a $6.6 billion international business that helps transform government and public services around the world. More information about

Serco

Inc. can be found at http://www.serco-na.com.

"What Is Dead Peasants Life Insurance Policy?

Dead Peasant insurance policy comes in several terminologies. In the corporate world it is referred to as Corporate-owned Life Insurance (COLI). In the banking sector it goes with the name Bank-owned Life Insurance (BOLI). At times, pejorative names such as "Janitor's Insurance" are also used. Basically, it is a life insurance policy taken out on the employees of the company. In case they die, however, the beneficiary is not the employee's family but rather the employer.

Why Employers Purchase It?

Employers purchase the insurance policy as a way of safeguarding their interest. They believe that they have invested time and money on an employee. Also, the loss or death of an employee especially a key employee may affect the company's performance and stock.

Why Employees Find the Life Insurance Belittling Employees find Corporate-owned Life Insurance not taken with their best interests at heart. Many believe the employer's goal is to make money. For instance, the company can access loans through it. The premiums are deductible from the company's profit. The proceeds from the insurance are not taxed. Yet at the end, the employee's family does not benefit much.

Companies That Have Bought Policies on the Lives Of employees?

Statistics show that more and more employers are purchasing Dead Peasants Life insurance policies. In fact, the rate of growth is quite high. According to the Wall Street Journal, the value of BOLI in 2004 was $ 65.8 billion. In 2008, it almost doubled at was valued at $ 122.3 billion. Currently, top employers engaged in this practice include; Wells Fargo ($ 17 billion), Bank of America ($ 17 billion), JP Morgan Chase ($11 billion), Winn-Dixie, Citi Bank, Walt Disney, Wal-Mart, American Electric Company, Dow Chemical, Procter & Gamble, and many others."

"Two World Trade Center SECOND AMENDED AND RESTATED AGREEMENT OF LEASE DATED AS OF JULY 16, 2001 THE PORT AUTHORITY OF NEW YORK AND NEW JERSEY AND 2 WORLD TRADE CENTER LLC PROPERTY: 2 World Trade Center New York, New York …..
24.8.2 the Lessee (or Transferor) places into escrow, with a Depository mutually acceptable to the Port Authority and the Lessee (or Transferor), an amount equal to the disputed amount to be held in escrow by the Depository until the Security Release Date and thereupon the Depository shall disburse the escrowed amount in accordance with the joint direction of the parties or the direction of the arbitrator as described in Section 24.7.2 above, or, as security on the payment of the disputed amount, delivers to the Port Authority (and maintains or renews in successive one (I) year periods, in a manmer satisfactory to the Port Authority, until no earlier than the date which is thirty (30) days after the Security Release Date) an irrevocable, unconditional letter of credit in form and substance reasonably satisfactory to the Port Authority in an amount equal to the sum of (a) the disputed amount and (b) interest thereon (at the Prime Rate) for an initial period of one (I) year, payable to the Port Authority and issued by [

Serco

shareholders] Bank of America, N.A., JPMorgan Chase Bank, N.A., Wells Fargo Bank, N.A., Bank of New York/Mellon,

HSBC

Bank, Citibank, N.A., or any successor in interest to any of the foregoing, or a bank which is a member of the New York Clearing House Association or is a non-member bank reasonably acceptable to the Port Authority, is domiciled in the United States, has an office in New York City at which a letter of credit issued by such bank may be presented for payment, whose most recent issue of long term debt is rated AA or better by Standard & Poor's NY 73085178v4 Corporation (or any successor thereto) or rated Aa2 or better by Moody's Investors Service, Inc. (or any successor thereto), or if neither of such Persons nor their Successors is then in the business of rating such debt, a comparable rating from any other rating organization reasonably satisfactory to the Port Authority, and otherwise satisfies the requirements of an Institutional Investor. Any interest earned on funds escrowed by the Lessee or Transferor shall be allocated between the Port Authority and the Lessee or Transferor in the same proportion as the ultimate payment and/or reimbursement (as the case may be) to the Port Authority or the Lessee (or Transferor) of the escrowed amount (but no such interest paid to the Port Authority shall constitute a Transaction Payment)" "

Serco

do a bunch more that didn't even make our story: As well as thanking God for his success, CEO Chris Hyman is a Pentecostal Christian who has released a gospel album in America and fasts every Tuesday. Amazingly, he was also in the World Trade Centre on 9/11, on the 47th floor addressing shareholders

[such as Wells Fargo with an insured interest in the leveraged lease on the WTC Twin Towers]

.

Serco

run navy patrol boats for the ADF, as well as search and salvage operations through their partnership with P&O which form Defence Maritime Services.

Serco

run two Australian jails already, Acacia in WA and Borallon in Queensland. They're one of the biggest companies In the UK for running electronic tagging of offenders under house arrest or parole."

Yours sincerely,

Field McConnell, United States Naval Academy, 1971; Forensic Economist; 30 year airline and 22 year military pilot; 23,000 hours of safety; Tel: 715 307 8222

David Hawkins Tel: 604 542-0891 Forensic Economist; former leader of oil-well blow-out teams; now sponsors Grand Juries in CSI Crime and Safety Investigation