by
United States Marine Field McConnell
Plum

City Online - (

AbelDanger.net

)
March 10, 2016
1.
Abel Danger
(
AD
) alleges that
Serco
is using the Navy's onion router (
Tor
) in a private banc-assurance racket where extorted clients such as pension funds which violate carbon caps face a dead-peasant life-insurance fraud – cf. 343 firefighters in New York on 9/11.
2.
AD
asserts that Hillary Clinton is using her mentors at AXA, a
Serco
shareholder, to set up dead-peasant frauds where union scabs in
Serco
supply chains – visas, ATC, ammo, felons, patents, crisis actors – trigger pre-insured mass-casualty events with Tor devices.
3.
AD
asserts that Kristine "Con Air" Marcy, ex-COO of the Small Business Administration and Field McConnell's sister, mingled
Serco
8(a) saboteurs with Clinton scabs from a Logan Airport SEIU locals to bomb the Murrah Federal Building and trigger bogus dead-peasant life insurance claims on the death of government employees and their children,
4. United States Marine Field McConnell (
http://www.abeldanger.net/2010/01/field-mcconnell-bio.html
) is asking leaders of the Marine Corps Intelligence Activity to terminate the criminal use of the Navy's onion router, dismantle
Serco
's dead-peasant carbon-cap racket and avenge the many wrongful deaths of his fellow Marines.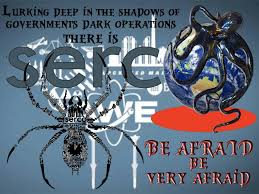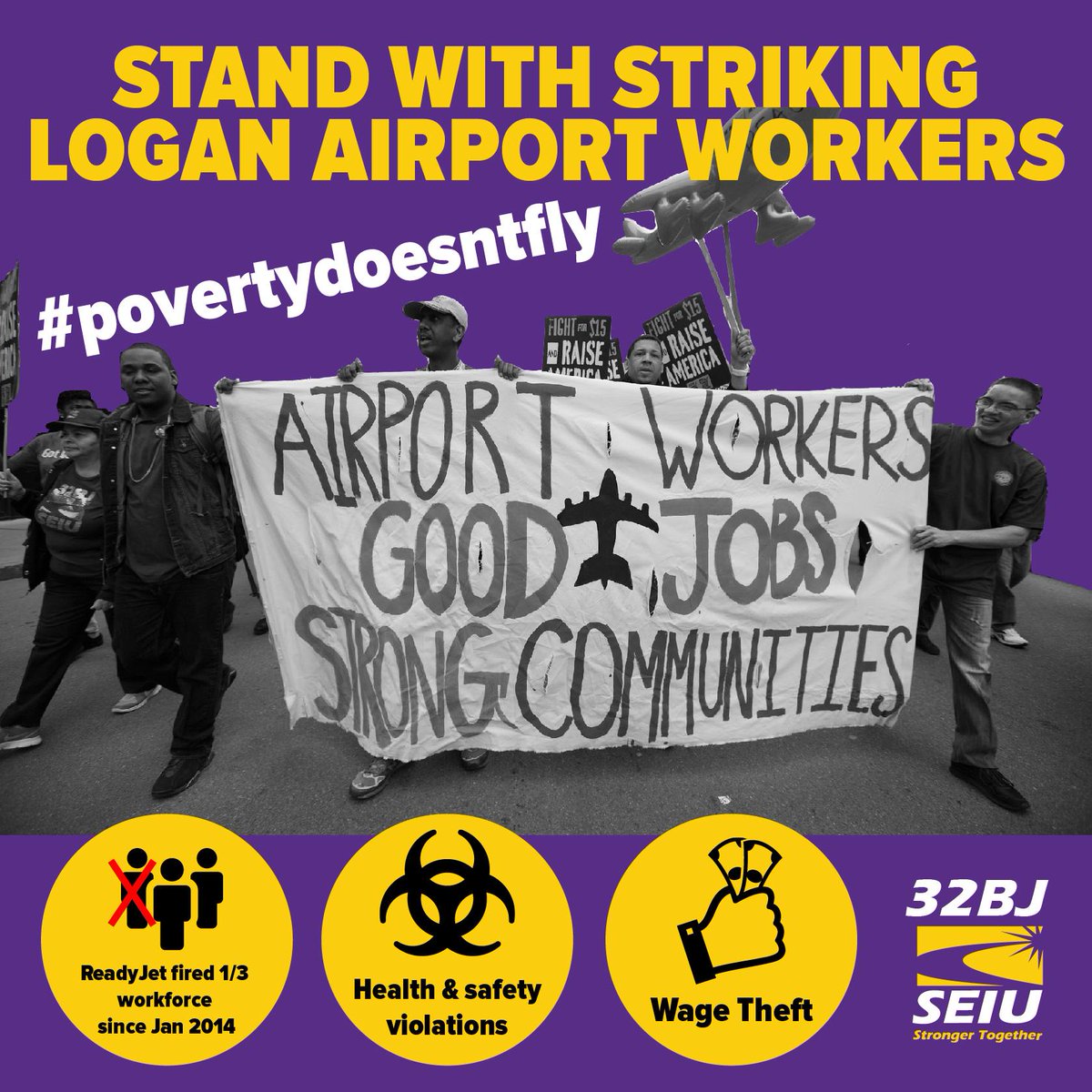 Copy of

SERCO

GROUP PLC: List of Subsidiaries AND

[Loan Shark]

Shareholders!
(Mobile Playback Version)
Serco

's National Visa Center

[

Serco

's] Defense Ammunition Center

Serco

... Would you like to know more?


"Privatbancassurance is a wealth management process pioneered by Lombard International Assurance and now used globally. The concept combines private banking and investment management services with the sophisticated use of life assurance as a financial planning structure to achieve fiscal advantages and security for wealthy investors and their families. The banks are the agent of the insurance companies to sell them more and more policies. Bancassurance is an efficient distribution channel with higher productivity and lower costs than traditional distribution channel".
"Starting in the early 1960s, federal banking regulators interpreted provisions of the Glass–Steagall Act to permit commercial banks and especially commercial bank affiliates to engage in an expanding list and volume of securities activities.[

5

] By the time the affiliation restrictions in the Glass–Steagall Act were repealed through the GLBA, many commentators argued Glass–Steagall was already "dead."[6] Most notably,

Citibank

's 1998 affiliation with

Salomon Smith Barney

, one of the largest US securities firms, was permitted under the

Federal Reserve Board

's then existing interpretation of the Glass–Steagall Act.[

7

] President

Bill Clinton

publicly declared "the Glass–Steagall law is no longer appropriate."[

8

]"
"The evil transcends political parties and presidents, permeates within our executive, legislative and judicial branches, and is fanatically embraced by the fourth estate Oklahoma City Bombing Investigation: To Demonize Conservatives, Constitutionalists & Christians By

Doug Hagmann -- Bio and Archives

April 22, 2015

13 Comments

| Print This |

Subscribe

| Email Us Sunday, April 19, 2015 marked the 20th anniversary of the bombing that killed 171 Americans (168 men, women and children, and three unborn), and injured over 500 others in the heartland of the United States: the bombing of the Alfred P. Murrah Federal Building in Oklahoma City. As of that date, it was the worst domestic terrorist attack in U.S. history.
Placed in proper contextual and historical perspective, the bombing of the Murrah Building was bookended by two other attacks on American soil: the 1993 bombing of the World Trade Center and the attacks of September 11, 2001.
According to the official accounts, the 1993 and 2001 attacks were officially attributed to foreign, Middle Eastern actors. The 1995 bombing, however, was officially blamed on two crazed right-wing zealots intent on extracting revenge for the U.S. government's assault on the Branch Davidian compound in Waco, Texas, exactly two years earlier, on April 19, 1993, in which 80 men, women and children were killed.
Arrested and convicted for the Murrah building bombings were Timothy McVeigh and Terry Nichols. McVeigh, 33, was put to death by chemical injection on June 11, 2001, at the United States penitentiary in Terre Haute, Indiana. He was the first person to be executed by the federal government since 1963. Nichols is serving a life sentence in the Supermax Prison in Florence, Colorado.
Special:

You Won't Believe What Trump Said About Mortgages


Revisionist History
Having just marked the twentieth anniversary of the 1995 bombing in America's heartland, it is absolutely critical that we shed our ideological and intellectual blinders and step out of the scripted government accounts that have been thrust upon us and reiterated by a controlled and obedient media. Today, we have the ability to look back in recent history to dissect and better understand the agenda of those who actually wrote the script. For it is this very narrative that served as the official opening salvo to depict all Christians, Constitutionalists, and Conservatives as domestic terrorists that began in earnest under the Clinton administration. It is this same narrative that has been refined and expanded through subsequent administrations and parroted by the corporate media.
For the Marxists who have infiltrated the American political system and their captive media, the official account of the Oklahoma City bombing was the exclamation point purposely and expeditiously placed at the end of the paragraph that included Waco and Ruby Ridge. The arrest and conviction of Timothy McVeigh and Terry Nichols was the much-needed mechanism of the Progressive left against the Christian Conservative right during that period of the 1990s. It continues to serve as the cornerstone for the nefarious agenda that has re-categorized Christians, Conservatives and Constitutionalists as enemies of the state, using the blood of the innocent dead and maimed.
We must not forget that this push for demonization was managed by the Clinton administration which also included Hillary Rodham Clinton, and the Department of Justice under Janet Reno. Its political and ideological importance cannot be understated, and has become much clearer for those who understand and are paying attention to history.
With specific regard to the Oklahoma City bombing, we must not, however, limit our blame to any one political party, for the Republican-Democrat meme has morphed into a single ideology of globalist ambitions.
The official account of the Oklahoma City bombing is flawed at best, or deliberately deceptive at worst. I can write from a position of intimate knowledge and authority, for I was given the unique privilege by Ms. Davis to investigate her claims within the covers of her book,

The Third Terrorist

. Based on my exhaustive research of her own tireless investigation, using her raw and unredacted findings she developed in the hours, days, weeks and months after the bombing, I can authoritatively state that her work has withstood numerous examinations, cross-examinations, and other assaults that few other works could. That, however, was never the issue.
Without reservation and armed with substantial proof, I can state with absolute certainty that Middle Eastern terrorists were involved and interwoven throughout this horrific bombing event. This bombing was never the result of some right-wing fanatics to avenge government overreach, although that's exactly what the government and media want you to believe. Well, you are being lied to, and the lie permeates the ideological landscape of today.
It is vital to point out that it is not my intent to discount, limit or minimize a much larger plot that Ms. Davis leaves the reader to address. In fact, Ms. Davis' work actually makes the case for the foreknowledge of not just an attack on America's heartland, but the foreknowledge of the 9/11 attacks. She documents the occasions where critical information relevant to not just the Oklahoma City bombing, but a future attack was offered to our intelligence agencies but was ignored by the FBI, claimed lost, or outright refused. It should also be pointed out that all surveillance footage of the Ryder truck, and those exiting the truck as it was parked in front of the Murrah Building have been confiscated and classified by the government, disallowed for public view. Additionally, it is important to note that the government is on record stating that other co-conspirators, aside from McVeigh and Nichols and including the infamous "John Doe #2", simply don't exist, despite the evidence furnished by Ms. Davis.
Filling in the blanks
One assertion contained within The Third Terrorist identifies an Iraqi soldier who was granted asylum in the United States following Desert Storm, or the first Persian Gulf War in 1991. The identity of the "third terrorist," or the man, identified as John Doe #2 who stepped from the Ryder truck with McVeigh minutes before the deadly explosion in 1995 was identified as Hussain al-Hussaini. He was one of many Iraqi soldiers of Saddam Hussain's Special Forces who were brought to the U.S. under the guise of political asylum.
Subsequent to the Murrah building bombing, Hussain al-Hussaini moved to Boston months after the bombing, where he resided for a time with two other Iraqi nationals. All three ultimately became employed at Boston Logan Airport, where two of the four hijacked planes originated on September 11, 2001.
As pointed out by Ms. Davis, four years before the attacks of September 11, 2001, Hussain al-Hussaini was working behind security at Boston Logan Airport. Interestingly, he confided to some that he was concerned that he "would be blamed should anything happen" at (or through) Boston Logan.
It was in May 2005 when my investigation into Hussain al-Hussaini and his compatriots took me to Boston and its suburbs. There, I located not just Hussain al-Hussaini, but the two Iraqi nationals who worked in the food service venue on September 11, 2001.
In sum and substance, the very person who authorities claimed did not exist, John Doe #2 of the bombing, despite numerous eyewitness accounts to the contrary, and once considered the most wanted man in the Oklahoma City bombing (at least for a short period of time), was living and working freely, unmolested by government investigation, in a Boston suburb.
He was working for a landscaping company, and lived in a quiet neighborhood where some neighbors knew him as "Sammy."
As noted, Hussain al-Hussaini was reportedly mentally unstable and concerned before 9/11 that he would be implicated in an event that happened in Boston. Despite such admissions and the known security issues at Boston Logan, I found al-Hussaini walking freely.
My findings left me bewildered, considering al Hussaini was once a most wanted man. Yet, I was even more concerned as I investigated and conducted surveillance of his two compatriots, who appeared to be living without any apparent means of income and engaging in activities that most investigators would consider curious against the backdrop of their suspected history.
For the purpose of verification, I am providing a blurred, low-resolution image of one of the two aforementioned Iraqi nationals who was employed at Boston Logan, and who appeared to maintain ties to al-Hussaini contemporaneously with my investigation.
The following image was taken during my covert surveillance operations on 17 May 2005. At this point, the information provided to federal authorities about the backgrounds and activities of "John Doe #2" and his other associates was confirmed.
Following my undetected and uncompromised surveillance and subsequent to issuing my verbal report, I became troubled as I learned that al-Hussaini had hurriedly vacated his residence, even before I made it beyond the limits of Boston. His actions followed exactly those descried by Ms. Davis when he was initially identified as John Doe #2.
After considering many aspects of my investigation and surveillance, I concluded that Husain al-Hussaini was somehow notified of my investigation and surveillance. That follows a troubling yet consistent pattern of the actions of certain subjects after updates to federal authorities were confidentially provided.
Hussain al Hussaini would emerge again in 2007 in Quincy, MA, as he was arrested on a narcotics charge, and in 2009 for a public lewdness charge. In March 2011, Hussain al-Hussaini was arrested yet again for slashing a homeless man with a beer bottle, claiming himself to be homeless.
Following his 2011 arrest, the media descended upon Quincy and al-Hussaini, only to again parrot the official account of federal agencies during the Oklahoma City bombing investigation. "There is no John Doe #2," despite the facts that went largely unreported a few years earlier.
Questions, Lies & Audiotape To understand the depth of the lie, however, we must briefly dial back to June of 2005. Earlier that year, Congressman Dana Rohrabacher promised to hold congressional hearings on the Oklahoma City bombing.
In the event you missed the news, Congressman Dana Rohrabacher traveled to the Supermax prison in Colorado on June 27, 2005, for a three-and-a-half hour interview with Terry Nichols. The congressman was provided a list of pertinent questions to ask Nichols by author Jayna Davis, which was also provided to this investigator.
Immediately after the interview and before leaving Colorado, Congressman Rohrabacher contacted Ms. Davis by telephone to inform her of the results of his interview. For the purposes of accuracy, she recorded the telephone conversation, and furnished an audio file to this investigator (which remains in an off-premises vault). The bottom line… Nichols did not deny the involvement of Middle Eastern actors, and admitted to him that "Jayna Davis 'theory' could be correct." Correct indeed.
Despite this admission to a sitting U.S. Congressman who promised congressional hearings on the bombing in an extended jailhouse interview, the information went no further as I predicted in a

report

dated June 27, 2005. A decade later, sadly, we are no further in achieving justice for the dead, the wounded and their families.
Instead, we are bearing witness to an expanded infiltration of Muslim "refugees" under the current Obama regime, the redefinition of who poses the greatest terror threat to our nation, and an elite class of ruling elite refusing to seek justice for the dead and their families.
It is my belief, based on additional investigation into the bombing of the Alfred P. Murrah Building on April 19, 1995, that very little, except for the death and destruction, is what it appears to be. Having personally looked into the soulless eyes of the Iraqi soldiers who were working at Boston Logan on September 11, 2001, and continuing to live freely inside our borders, it is clear that something is very wrong. The evil transcends political parties and presidents, permeates within our executive, legislative and judicial branches, and is fanatically embraced by the fourth estate.
Copyright © Douglas J. Hagmann and Canada Free Press Douglas J. Hagmann and his son, Joe Hagmann host

The Hagmann & Hagmann Report

, a live Internet radio program broadcast each weeknight from 8:00-10:00 p.m. ET. Their new website is

The Hagmann & Hagmann Report

.
Douglas Hagmann, founder & director of the

Northeast Intelligence Network

, and a multi-state licensed private investigative agency. Doug began using his investigative skills and training to fight terrorism and increase public awareness through his website. Doug can be reached at: director@homelandsecurityus.com"
"At Logan, some companies might have done more than simply fail to verify documentation. Take Precision Cleaning, a Malden company providing janitorial services to Logan's Terminal E. At the April 23 protest, one member of the Service Employees International Union (SEIU) Local 254, which represents the four former Precision workers among the Logan 19, charged that the company has encouraged immigrants to use false documentation. One current Precision employee claims that she has worked 35 hours per week yet received paychecks under two names — one using a fake Social Security number. The employee says her manager proposed the scheme to avoid having to pay her full-time health benefits and the $10 hourly wage. She went along with the plot because she needed the extra hours to feed her family. According to Sylvia Panfil, of SEIU Local 254, several workers corroborate those allegations. Precision employees, she explains, did not come forward to tell union representatives about the practice until after the February arrests. The union has since tried to meet with Precision executives — to no avail.
Richard Casey, who owns the company, did not return a phone call from thePhoenix seeking comment.
And then there's Argenbright, which, until recently, employed 40 percent of the nation's airport screeners. In May 2000, a federal judge ordered the firm to pay $1.2 million after it pled guilty to felony charges for falsifying records and performing shoddy background checks on 1300 employees at Philadelphia International Airport. Last October, Argenbright wound up in the same court for failing to re-verify employee records at some 34 airports, including Logan.
While this questionable track record caught Massport's attention, the agency did not evict Argenbright from Logan until last December, when two guards, on separate occasions, left terminal doors unchecked. (Argenbright has been kicked out of all American airports now that the US Department of Transportation is seizing control of security.) Given its history in Philadelphia, it's not a stretch to think Argenbright skirted the rules at Logan. As one Boston attorney who's been following these cases puts it, "It seems to me the people who are ultimately responsible for security breaches may not be the poor Argenbright workers, but rather the company executives."
"

http://www.ufomind.com/area51/list/1997/jan/a07-008.shtml

"Con-Air" in 1/6 San Diego Union Tribune Nichols and McVeigh were transported in the dead of night in an operation much akin to a clandestine military operation, Little said. He did not want to go into details but mentioned that a decoy plane was among the ploys used to guard against possible attempts by supporters to free the suspects. Federal officials have always been circumspect about the fine points of prisoner movement. But ConAir soon could gain a higher public profile with the planned release in June of a movie by the same name. In the Disney film, Nicolas Cage plays a hapless prisoner who wanders into a hijack plot aboard a Marshals Service plane carrying a group of high-security inmates. The Hollywood marshals rough up some of the prisoners, and the plane crashes, leaving the real Marshals Service frowning on the silver screen's invention, said Kristine Marcy, a top official in charge of detentions

[and 8(a) death pool hits]

. "We don't beat up our prisoners, and our planes certainly don't crash," Marcy said on a recent trip to San Diego, where she was trying to find more jail space for federal prisoners. … Marcy said the air transportation system inspires a high level of commitment in its personnel. "People are always willing to be on standby or to work overtime," she said, noting that the planes are not always used for prisoner transport. After a hurricane flattened parts of the Virgin Islands last year, the prisoner transportation system flew in some of the first reinforcements to help establish law and order, she said. After the Oklahoma City bombing, the airline flew evidence

[including 8(a) files to be destroyed]

to the FBI crime laboratory in Washington, D.C., she said." "Clinton Lifts Ban on Fired Air Controllers : Labor: Overturning of 1981 Reagan action against strikers fulfills campaign pledge. O.C. controllers applaud decision.

August 13, 1993

|GREG MILLER | TIMES STAFF WRITER WASHINGTON — In a gesture meant to signify the end of 12 years of hostility between government and organized labor, President Clinton on Thursday lifted the ban on hiring air traffic controllers fired by President Ronald Reagan when they joined an illegal strike.
The long-anticipated announcement enabled Clinton to keep a campaign pledge by overturning the controversial 1981 action, which heralded a more confrontational era between unions and government under Presidents Reagan and George Bush. "We need strong, cooperative relationships between management and labor in this country," said Labor Secretary Robert B. Reich, announcing Clinton's action. "This decision demonstrates how important changing the tenor of those relationships is to this Administration."
In Orange County, air traffic controllers applauded Clinton's decision, but some controllers said it will be difficult for anyone away from the profession for 12 years to return without extensive training.
"It depends on the facility," said Marie Cusenza, the National Air Traffic Controllers Assn. shift manager at Coast TRACON, the radar facility at the El Toro Marine Corps Air Station that controls approaches to John Wayne Airport and other airfields in Southern California. "Some low-level facilities have changed very little over the years. . . . But it's a long time to be off."
Clinton's action was welcome news for two ex-PATCO strikers in Orange County who said they now hope to return to work for the Federal Aviation Administration. "I work with seven or eight other controllers who will definitely be interested in this," said Jerry Kwock, a military aircraft controller at the Los Alamitos Armed Forces Reserve Center. "A lot of us still want to do it."
Darrel Hensley, one of Kwock's partners in the tower at Los Alamitos, said: "I think this is long overdue. We were waiting a long time for it. . . . I'm definitely going to take a look at it."
The immediate impact of the move is more symbolic than substantive. The Federal Aviation Administration has imposed a hiring freeze and does not plan to begin employing new controllers until next year. In addition, the number of such openings over the next decade is expected to be low. Nevertheless, union officials applauded the action.
"President Clinton has ended a sorry chapter in U.S. employment history and has charted a new path for the workplace of the future," AFL-CIO President Lane Kirkland said.
Officials were unsure how many of the 11,400 fired controllers, most of whom moved on to other careers, would seek re-employment with the FAA. The National Air Traffic Controllers Assn., the union that now represents controllers and supports the Clinton decision, said the number could be as high as 3,000.
That figure was echoed by Bill Taylor, a former controller who keeps in touch with about 2,000 of his displaced colleagues through a phone hot line and a newsletter.

"This is not just a job, it's a profession and we can't practice our profession anywhere else," said Taylor, 50, who now works as an addiction counselor here. "It's like taking a nurse or a doctor out of their profession."

Taylor said a number of former controllers would be interested in resuming their careers to put in the years necessary to become eligible for government pensions." "Massacres de l'OTS : les chemins du blanchiment passeraient-ils par Axa-Luxembourg? Communiqué de presse, Christian Cotten, 14 juillet 2003 Le 13 juin 2001, Claude Bébéar, patron du groupe financier Axa Assurances, était mis en examen dans une vaste affaire de blanchiment et de fraude fiscale via quelques filiales de son groupe et notamment la société Luxembourgeoise PanEuroLife. L'affaire fit en son temps couler beaucoup d'encre, à un moment où ce grand patron français, qui fit chuter Messier, présidait aussi le comité français pour les Jeux Olympiques de 2008.
Ce que l'on sait moins, c'est que le même homme, plus récemment, a été mis en examen pour une autre affaire d'escroquerie financière, en compagnie d'une trentaine de personnages retenus comme témoins assistés ou mis en examen - dont de nombreux cadres dirigeants d'Axa-Assurances - dans un dossier sordide de contrats d'assurances détournés pour blanchir des fonds de provenance et de destination obscures. Et où l'on découvre le nom d'un membre de la famille de Jo Di Mambro, l'ancien dirigeant de l'Ordre du Temple Solaire mort en Suisse en octobre 94. Plus celui de plusieurs responsables de l'AMORC (Ancien et Mystique Ordre des Rose-Croix).
Résumons brutalement : selon nos informations, des contrats d'assurance-vie gérés par une agence Axa au Luxembourg, auraient servi à blanchir des fonds issus de trafics de produits nucléaires, gérés par certains dirigeants de l'Ordre du Temple Solaire. Et la mort opportune des 74 membres de l'Ordre du Temple Solaire aurait permis de récupérer discrètement et facilement une part de ces fonds pour des destinations pas tout à fait inconnues et de justifier la disparition du reste…
Résumons encore plus brutalement : Axa-Assurances et ses dirigeants auraient participé à la gestion de commissions occultes de 100 millions de dollars versées à des organisations politiques européennes et issues d'un contrat de retraitement de produits nucléaires destiné à l'Iran et interdit par la CIA au début des années 90… Avec Jo Di Mambro, l'OTS et certains hommes d'affaires genevois comme grands intermédiaires. À la fin de l'histoire : 74 morts en 94/95 et 100 millions de dollars escroqués par certaines organisations politiques européennes occultes aux États d'Iran et d'Arabie Saoudite, le tout avec la complicité (involontaire ?) du groupe Axa.
Moins brutal mais encore plus clair : 74 morts de l'OTS, rentabilité financière assurée pour les blanchisseurs dans la grande lessiveuse Axa-Assurances, patron Claude Bébéar.
Mais, bien entendu, il ne s'agit ici que d'hypothèses de travail, fondée sur seulement 30 tomes d'instruction et 29 personnes impliquées, plusieurs années d'enquête de quelques magistrats fragiles qui crient au secours devant un dossier multiforme où les réseaux maçonniques se mobilisent pour protéger les criminels et les financiers complices. Et pour le moment, la preuve formelle n'a pas encore été faite que M. Bébéar avait conscience du fait que ses beaux contrats d'assurance-vie étaient abusivement détournés de leur usage officiel… Qui donc savait cela ? Personne ?
Le Tribunal d'Évry a produit depuis 96, concomitamment à l'instruction de l'affaire OTS, près de 30 tomes d'instruction sur ce volet financier superbement ignoré par le juge Fontaine de Grenoble… Instruction bloquée par les personnes impliquées pendant 18 mois en appel et enfin débloquée en cette année 2003 : à ce jour, le dossier est en attente de règlement, c'est-à-dire de passage devant un tribunal correctionnel… d'ici trois ans ou jamais selon les pressions qui seront faites, ou d'ici trois mois si la presse et l'opinion publique demandent la vérité. Ou peut-être même encore plus vite, si d'aucuns réussissent à imposer le traitement de ce dossier par le Tribunal de Grenoble le 22 septembre prochain, date de l'ouverture du procès en appel de Michel Tabachnik, un des anciens dirigeants de l'OTS. Reprenons posément cette invraisemblable affaire.
Nous sommes au début des années 90. Le mur de Berlin est tombé, les généraux russes ont besoin d'argent et ils ont pas mal de produits nucléaires en stock.
Certains états en voie de développement, comme l'Iran par exemple, ont besoin d'uranium retraité, pour faire tourner les deux centrales nucléaires vendues par la France.
Certains hommes d'affaires genevois, parfois liés par leurs familles à l'Ukraine, ou d'autres, lybiens célèbres du côté de l'Élysée ou du salon de Marie Laforêt, ont besoin de faire des affaires.
La société Hydro-Québec, sait, elle, parfaitement bien retraiter l'uranium d'origine militaire pour le rendre utilisable par une centrale civile. Et nombre de ses cadres dirigeants sont membres de l'Ordre du Temple Solaire. Certains meurtres de l'affaire seront d'ailleurs commis au Québec.
Un certain Jo Di Mambro, créature issue de l'Ordre des Rose-Croix, fidèle ami de nombreux ordres templiers et loges maçonniques, en lien avec la loge P2 italienne, proche de ces réseaux affairistes et anticommunistes qui produisirent en leurs temps le SAC de M. Pasqua et de multiples et sordides affaires mafieuses, est le personnage idéal pour servir d'intermédiaire et de porteur de valises : il n'a pas peur de l'argent sale, puisque ses compétences en ésotérisme lui donnent, croit-il, le pouvoir de transmuter l'argent sale en monnaie propre…
Est alors monté un énorme contrat tripartite d'environ un milliard de dollars : Iran - Russie - Hydro-Québec, aux termes duquel l'Iran doit prendre livraison de quelques produits nucléaires qui l'intéressent fort pour faire tourner ses centrales achetées à l'industrie atomique française… Comment imaginer en effet que les organisations politiques françaises et européennes ne touchent pas leur part d'un tel contrat, tout comme pour les contrats du pétrole a - fric - ain ?
Mais la CIA - une de ses branches - veille au grain… et interdit ce contrat.
Or, pas de chance, les commissions habituelles à ce genre de contrats internationaux sont dites avoir déjà été versées aux organisations politiques européennes qui ont couvert la signature du contrat… Et il n'est pas question de rembourser ce qui a déjà été dépensé pour partie, que voulez-vous, mon bon monsieur, la vie politique, cela coûte cher… Comment faire ?
C'est simple. Les adeptes naïfs du Temple Solaire vont faire l'affaire. Organisons donc une série de beaux faux suicides - vrais massacres, frappons les esprits et accusons Jo Di Mambro d'avoir détourné les fonds. Ainsi, l'Iran, financé en arrière par l'Arabie Saoudite, ne pourra rien dire : certes, ils viennent de perdre 100 millions de dollars, mais que voulez-vous, nous aussi (hommes d'affaires genevois, jamais inquiétés ni interrogés par M. Luc Fontaine, alors même que la femme de l'un d'eux est morte dans les massacres de l'OTS…), nous aussi, nous avons été floués par Di Mambro… il nous a volés…
C'est compliqué ? Pas du tout : nous sommes là dans des processus classiques de grands trafics financiers et commerciaux internationaux où la vie humaine compte bien peu et où les organisations politiques " taxent " les transferts de fonds de façon tout à fait habituelle et banale, via, précisément, l'aide efficace de quelques grandes compagnies comme Axa-Assurances. Quand le jeu dérape, que des partenaires se fâchent, il y aura bien assez de policiers, de militaires ou de petites frappes ou gros et gras barbouzes dans les ordres templiers ou les loges maçonniques pour trouver la main-d'oeuvre nécessaire et suffisante au sale boulot (74 morts dans les massacres de Suisse, du Québec et du Vercors, plus Grâce de Monaco et Mme Ghislaine Marchal - affaire Omar Raddad -, sans compter ceux que l'on ignore et qu'une enquête pourrait déterminer.
Alors, bien entendu, les parties civiles en cette affaire ont un peu de mal. Ils en perdent certains papiers dans certains couloirs ou sur certains chariots et comme par hasard des lecteurs attentifs qui passaient par là trouvent le moyen de raconter à l'extérieur ce qu'ils viennent de découvrir… Non, soyons sérieux, nous inventons tout cela, pour rire. Pardon aux morts.
En réalité, plusieurs procédures assez complexes touchent actuellement le groupe Axa et ses dirigeants. Parmi elle, une procédure de détournements de centaines de millions de francs de TVA européenne, en lien avec le marché du lait… Ce sont les consommateurs et les citoyens qui paient. Et comme par hasard, l'on retrouve dans cette procédure-là la même agence Axa-Luxembourg que celle concernée par les vrais-faux contrats d'assurance où apparaît le nom de Di Mambro…
Mais aucun dirigeant de ce beau grand groupe international fleuron du capitalisme libéral franco-français maçonnique n'a conscience un seul instant que ses contrats d'assurance si légaux dans chaque pays sont détournés de leurs usages légitimes pour fluidifier de grands trafics internationaux et criminels conduits aux dépens des citoyens et de la démocratie et au profit de quelques grands prédateurs violents et paranoïaques.
Qu'est-ce qu'une compagnie internationale d'assurances et une obscure agence locale d'un si petit pays - le Luxembourg - vient faire dans le dossier de l'OTS ?
Justement, c'est tellement simple que jamais l'on aurait pu imaginer une chose pareille, mon bon monsieur… Vous croyez que le monde est si méchant et si pervers ?
Restons simples : n'importe qui peut ouvrir un contrat d'assurance-vie sur la tête de n'importe qui, il suffit de présenter une pièce d'identité, vraie ou fausse. Contrat géré hors loi française, par exemple. Donc, hors succession, puisque hors territoire. Quand la personne meurt, celui qui a ouvert le contrat récupère ou fait récupérer l'argent par qui il veut - homme politique, par exemple ? - puisque le titulaire du contrat n'était même pas lui-même au courant qu'il servait de prête-nom à une procédure parfaitement simple et efficace de blanchiment de commissions…
Il était évidemment facile pour les dirigeants de l'OTS, Jo Di Mambro en particulier, d'avoir un bon nombre de cartes d'identités de membres de l'OTS… Ouverture de contrat d'assurance-vie signifiait alors mort sur ordonnance, au terme de quelques mois ou années. Il est tout de même un peu gênant que le juge Luc Fontaine de Grenoble n'ait jamais exploré cette piste-là. Il faut dire que pour repérer les noms des titulaires des contrats d'assurance-vie détournés d'Axa-Luxembourg, il faut aux juges se lever de bonne heure, tant les circuits de comptabilité occulte sont parfaitement au point. Ces contrats sont montés pour être les plus permissifs possible : une simple procuration permet des transferts de fonds importants et quand les titulaires meurent, plus de traces nulle part…
Mais repérer la similitude des banques entre les circuits Axa et les circuits OTS/Di Mambro aurait été parfaitement possible au juge Fontaine, qui préféra, comme on le sait, conclure pour le Vercors sur la thèse invraisemblable du suicide ésotérique en vase clos… Le pauvre, il a été menacé de mort, pensez-donc, mon bon monsieur, on ne va tout de même pas attendre d'un pauvre juge d'instruction d'un obscur tribunal de province qu'il ait le courage d'une Éva Joly, cette femme improbable, norvégienne étrange, étrangère égarée dans l'honorable magistrature parisienne, qui ose remettre en cause les criminels d'état et demander la création d'un délit de " grande corruption "…
Et puis, pour traiter des dossiers de grande corruption, il faut regrouper les dossiers et non les saucissonner en de multiples procédures suivies par de multiples juges qui ne se rencontrent jamais…
Sauf que : le nombre de procédures qui concernent aujourd'hui, d'un côté le groupe Axa et en particulier ses agences du Luxembourg et d'autre part, l'affaire de l'OTS, est tel que, justement, les magistrats commencent à causer entre eux. Et comme ils parlent assez fort et que nos systèmes d'écoute sont au moins aussi sophistiqués que d'autres plus coûteux…
A propos, j'allais oublié : il y a environ 18 mois, le conseiller Sécurité de Claude Bébéar a conduit une mission au Luxembourg, pour négocier avec les autorités ce qu'ils allaient dire dans toutes ces affaires étranges qui s'accumulent à l'horizon d'Axa et assombrissent de plus en plus son futur… Il s'agit de M. Charles de Mauduit, créateur par ailleurs d'une école de formation pour responsables de sécurité, installée dans l'enceinte de l'école Militaire (Bâtiment du Tailleur).
Par hasard, il paraîtrait que ce monsieur est aussi un habitué de certains dîners avec ce bon Charles. Qui, paraît-il toujours, aurait fait savoir au juge Luc Fontaine concernant le dossier OTS : " secret d'état - secret défense " et autre discours en langue de bois, pour protection universelle des dossiers de corruption les plus lourds et les plus criminels.
Le dossier des massacres de l'OTS, des trafics d'armes et du blanchiment d'argent qui y sont liés n'est pas clos : il se pourrait même que nous soyons encore aux prolégomènes." "TUESDAY, FEB 9, 2016, 12:36 PM On Bill and Hillary Clinton's First Date in 1971, They Crossed a Picket Line BY

ZACH SCHWARTZ-WEINSTEIN

Yale Law School students Hillary Rodham and Bill Clinton were both members, alongside future Connecticut senator Richard Blumenthal and Bill Clinton's eventual Secretary of the U.S. Department of Labor Robert Reich, of the Yale Law School Students Committee for Local 35, the university's blue-collar worker union, and signatories, during the week before the union went on strike, to a statement asserting "WE BELIEVE THE UNION DESERVES THE SUPPORT OF YALE STUDENTS AND FACULTY." Bill Clinton was even, former UNITE HERE President John Wilhelm would note decades later in his

eulogy

for Vincent Sirabella, the Voter Registration Chairman of the Sirabella for Mayor Campaign.
And yet, on her first date with classmate Clinton in 1971, Rodham would later recall:
We both had wanted to see a Mark Rothko exhibit at the Yale Art Gallery but, because of a labor dispute, some of the university's buildings, including the museum, were closed. As Bill and I walked by, he decided he could get us in if we offered to pick up the litter that had accumulated in the gallery's courtyard. Watching him talk our way in was the first time I saw his persuasiveness in action. We had the entire museum to ourselves. We wandered through the galleries talking about Rothko and twentieth-century art. I admit to being surprised at his interest in and knowledge of subjects that seemed, at first, unusual for a Viking from Arkansas. We ended up in the museum's courtyard, where I sat in the large lap of Henry Moore's sculpture Drape Seated Woman while we talked until dark.
The relationship between Rodham and Clinton, two instrumental figures in the decoupling of the Democratic Party from the priorities of the mainstream labor movement, thus began with the crossing of a picket line.
When Rodham and Clinton picked up the garbage strewn about the art gallery courtyard (if, indeed, they ever did so), they were doing exactly what everyone from Vincent Sirabella to the Black Student Alliance at Yale had asked students not to do: they were performing—or at the very least offering to perform—the work that members of Local 35's Grounds Maintenance division, had refused.
Rodham and Clinton were offering themselves as replacement labor, blunting, if only temporarily, the effects of the strike on the university. The two law students then bartered their litter pickup, which was, in essence, scab labor (or maybe just the promise thereof) into access to a struck building.
The art gallery and other nonessential buildings were closed because the university did not have enough managers to keep them open during the strike. They were closed because the people who usually cleaned and repaired them, whose labor helped make the university's display of art possible, had been forced to absent themselves by the necessity which fueled the ongoing strike.
For Rodham and Clinton, the workers' concerns were at best secondary to the romance of the empty museum, the sophistication and transgressive pleasure offered not only by the modernist art, but also by the act of violating the strike. Hillary Rodham Clinton offers this anecdote in her 2003 memoir Living History not in her discussion of how her time in New Haven affected her understanding of urban politics and life, but rather in a distinct chapter devoted entirely to the origins of her relationship with the "Viking from Arkansas." The "labor dispute," not even named here as a strike, is not only abstracted from the very spaces the future Clintons inhabit in this narrative, it is made incidental to them, an obstacle which has to be sidestepped in order for the art to be viewed and the date to acquire its romantic ambiance."
"Policis and News RESTON, VA (PRWEB) MAY 19, 2011

Serco

Inc., a provider of professional, technology, and management services to the federal government, has been recognized as Supplier of the Year by The Boeing Company in the Technology category for its state-of-the-practice Enterprise Architecture solutions. The Boeing Supplier of the Year award is the company's premier supplier honor, presented annually to its top suppliers in recognition of their commitment to excellence and customer satisfaction. This year's 16 winners represent an elite group among more than 17,525 active Boeing suppliers in nearly 52 countries around the world. This selection was based on stringent performance criteria for quality, delivery performance, cost, environmental initiatives, customer service and technical expertise. This is the second time

Serco

has been recognized as Supplier of the Year by Boeing. In January 2011,

Serco

also received the Boeing Performance Excellence Gold Award in recognition of the Company's performance excellence.
"We are extremely honored to receive this recognition for our work in support of Boeing. This prestigious award demonstrates our passion for excellence and ability to apply

Serco

's Enterprise Architecture expertise across a broad range of applications," said Ed Casey, Chairman and CEO of

Serco

. "We continue to grow our EA practice, and over the past 15 years we have deployed solutions to support enterprises and systems across federal and commercial environments."


Serco

's Enterprise Architecture Center of Excellence is based in Colorado Springs, CO. The team provides a variety of services in support of Boeing's business units as well as research and development efforts.

Serco

's architecture employs object-oriented (OO)/Unified Modeling Language (UML) to define, design and satisfy defense agencies' mission-critical requirements, including Command, Control, Communications, Computers and Intelligence (C4I). [

Serco

is therefore the only company in the world which can take Boeing military and passenger aircraft through the decoy, drone and liquidation maneuvers witnessed in the live fire hijackings of 9/11] This approach improves system developer's understanding of operational requirements and how best to integrate enterprise operations and systems for the optimal fulfillment of C4I and other operational needs.
About

Serco

Inc.:

Serco

Inc. is a leading provider of professional, technology, and management services focused on the federal government. We advise, design, integrate, and deliver solutions that transform how clients achieve their missions. Our customer-first approach, robust portfolio of services, and global experience enable us to respond with solutions that achieve outcomes with value. Headquartered in Reston, Virginia,

Serco

Inc. has approximately 11,000 employees, annual revenue of $1.5 billion, and is ranked in the Top 30 of the largest Federal Prime Contractors by Washington Technology.

Serco

Inc. is a wholly-owned subsidiary of

Serco

Group plc, a $6.6 billion international business that helps transform government and public services around the world. More information about

Serco

Inc. can be found at http://www.serco-na.com. "What Is

Dead Peasants Life Insurance

Policy?


Dead Peasant insurance policy

comes in several terminologies. In the corporate world it is referred to as Corporate-owned Life Insurance (COLI). In the banking sector it goes with the name Bank-owned Life Insurance (BOLI). At times, pejorative names such as "Janitor's Insurance" are also used. Basically, it is a life insurance policy taken out on the employees of the company. In case they die, however, the beneficiary is not the employee's family but

rather the employer

.
Why Employers Purchase It?
Employers purchase the insurance policy as a way of safeguarding their interest. They believe that they have invested time and money on an employee. Also, the loss or death of an employee especially a key employee may affect the company's performance and stock.
Why Employees Find the Life Insurance Belittling Employees find Corporate-owned Life Insurance not taken with their best interests at heart. Many believe the employer's goal is to make money. For instance, the company can access loans through it. The premiums are deductible from the company's profit. The proceeds from the insurance are not taxed. Yet at the end,

the employee's family does not benefit much

.
Companies That Have Bought Policies on the Lives Of employees?
Statistics show that

more and more employers are purchasing Dead Peasants Life insurance policies

. In fact, the rate of growth is quite high. According to the Wall Street Journal, the value of BOLI in 2004 was $ 65.8 billion. In 2008, it almost doubled at was valued at $ 122.3 billion. Currently, top employers engaged in this practice include; Wells Fargo ($ 17 billion), Bank of America ($ 17 billion), JP Morgan Chase ($11 billion), Winn-Dixie, Citi Bank, Walt Disney, Wal-Mart, American Electric Company, Dow Chemical, Procter & Gamble, and many others." "Two World Trade Center SECOND AMENDED AND RESTATED AGREEMENT OF LEASE DATED AS OF JULY 16, 2001 THE PORT AUTHORITY OF NEW YORK AND NEW JERSEY AND 2 WORLD TRADE CENTER LLC PROPERTY: 2 World Trade Center New York, New York …..
24.8.2 the Lessee (or Transferor) places into escrow, with a Depository mutually acceptable to the Port Authority and the Lessee (or Transferor), an amount equal to the disputed amount to be held in escrow by the Depository until the Security Release Date and thereupon the Depository shall disburse the escrowed amount in accordance with the joint direction of the parties or the direction of the arbitrator as described in Section 24.7.2 above, or, as security on the payment of the disputed amount, delivers to the Port Authority (and maintains or renews in successive one (I) year periods, in a manmer satisfactory to the Port Authority, until no earlier than the date which is thirty (30) days after the Security Release Date) an irrevocable, unconditional letter of credit in form and substance reasonably satisfactory to the Port Authority in an amount equal to the sum of (a) the disputed amount and (b) interest thereon (at the Prime Rate) for an initial period of one (I) year, payable to the Port Authority and issued by [

Serco

shareholders] Bank of America, N.A., JPMorgan Chase Bank, N.A., Wells Fargo Bank, N.A., Bank of New York/Mellon,

HSBC

Bank, Citibank, N.A., or any successor in interest to any of the foregoing, or a bank which is a member of the New York Clearing House Association or is a non-member bank reasonably acceptable to the Port Authority, is domiciled in the United States, has an office in New York City at which a letter of credit issued by such bank may be presented for payment, whose most recent issue of long term debt is rated AA or better by Standard & Poor's NY 73085178v4 Corporation (or any successor thereto) or rated Aa2 or better by Moody's Investors Service, Inc. (or any successor thereto), or if neither of such Persons nor their Successors is then in the business of rating such debt, a comparable rating from any other rating organization reasonably satisfactory to the Port Authority, and otherwise satisfies the requirements of an Institutional Investor. Any interest earned on funds escrowed by the Lessee or Transferor shall be allocated between the Port Authority and the Lessee or Transferor in the same proportion as the ultimate payment and/or reimbursement (as the case may be) to the Port Authority or the Lessee (or Transferor) of the escrowed amount (but no such interest paid to the Port Authority shall constitute a Transaction Payment)" "

Serco

do a bunch more that didn't even make our story: As well as thanking God for his success, CEO Chris Hyman is a Pentecostal Christian who has released a gospel album in America and fasts every Tuesday. Amazingly, he was also in the World Trade Centre on 9/11, on the 47th floor addressing shareholders

[such as Wells Fargo with an insured interest in the leveraged lease on the WTC Twin Towers]

.

Serco

run navy patrol boats for the ADF, as well as search and salvage operations through their partnership with P&O which form Defence Maritime Services.

Serco

run two Australian jails already, Acacia in WA and Borallon in Queensland. They're one of the biggest companies In the UK for running electronic tagging of offenders under house arrest or parole."

Yours sincerely,

Field McConnell, United States Naval Academy, 1971; Forensic Economist; 30 year airline and 22 year military pilot; 23,000 hours of safety; Tel: 715 307 8222

David Hawkins Tel: 604 542-0891 Forensic Economist; former leader of oil-well blow-out teams; now sponsors Grand Juries in CSI Crime and Safety Investigation