by
United States Marine Field McConnell
Plum

City Online - (

AbelDanger.net

)
March 11, 2016
1.
Abel Danger
(
AD
) alleges that
Serco
is equipping union scabs and tagged offenders with the Navy's onion router (Tor) to secretly coordinate the timing of and the body counts at mass-casualty or death-pool events and the spoliation of evidence of murder-for-hire by
Serco
clients.
2.
AD
asserts that
Serco
's 8(a) companies have been providing White House aide Valerie Jarrett with data on carbon-cap violations in its global supply chains – including visas, ATC, ammo, felons, patents and crisis actors – to help her eliminate rebels, enemies and climate deniers.
3.
AD
asserts that
Serco
used scripts developed by Justin Trudeau for the news injects of November 2015 when
Serco
crisis actors allegedly staged media plays on the mass murders at the Bataclan music hall to extort concessions from the delegates to the UN Climate Conference in Paris.
4. United States Marine Field McConnell (
http://www.abeldanger.net/2010/01/field-mcconnell-bio.html
) is asking leaders of the Marine Corps Intelligence Activity to stop
Serco
's use of the Navy's onion router for White House-sponsored carbon capping and long-range murder for hire.
Bataclan Theatre (Paris) - Mass Shootings during a Concert of Eagles of Death Metal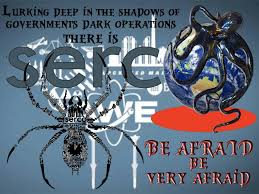 Copy of

SERCO

GROUP PLC: List of Subsidiaries AND

[Loan Shark]

Shareholders!
(Mobile Playback Version)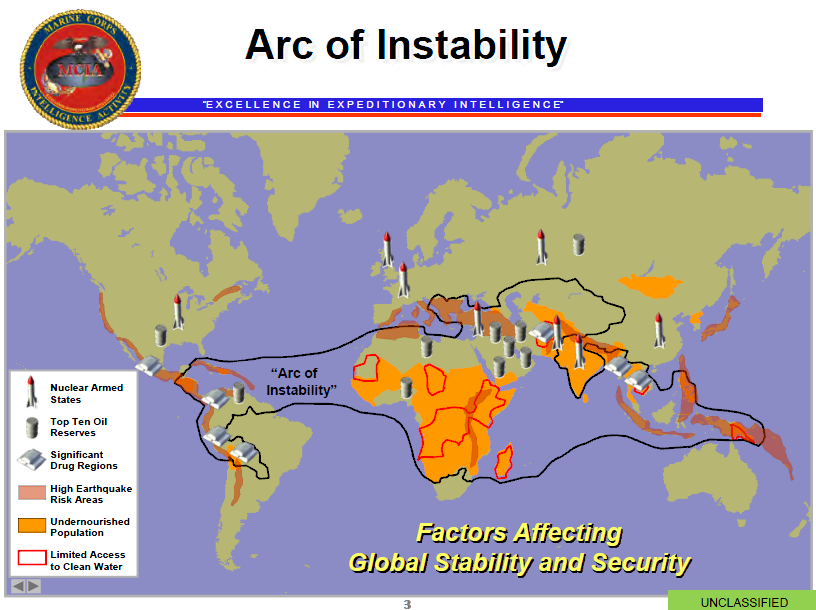 Paris False Flag: Bataclan Eyewitness Hoax Actor Ginnie Watson
Serco

's National Visa Center
[

Serco

's] Defense Ammunition Center
Serco

... Would you like to know more?

"Prime Minister Justin Trudeau visits Bataclan, pays tribute to those killed in Paris attacks

Jason Fekete, Postmedia News

| November 29, 2015 9:17 AM ET

More from Postmedia News

PARIS – Prime Minister Justin Trudeau visited Sunday the concert hall that was at the centre of the Paris terrorist attacks to lay flowers and participate in a tribute to victims of the Nov. 13 massacre.
An emotional Trudeau and his wife Sophie Gregoire-Trudeau joined French Prime Minister Manuel Valls, Quebec Premier Philippe Couillard, Montreal Mayor Denis Coderre, and Quebec artists and youth for the ceremony at the Bataclan, where 90 people were murdered while attending a rock concert at the venue. Lawrence Cannon, Canada's ambassador to France, also participated in the tribute.
The prime minister, his wife, Valls, Couillard, Coderre and Cannon all laid flowers outside the Bataclan, where hundreds of letters, notes, flower bouquets and tea lights, along with many French flags, have turned the site into a memorial for the victims.
They also joined in with the Quebec artists and youth to sing a well-known Canadian peace anthem: Quand les hommes vivront d'amour, originally written by Raymond Lévesque and sung by Véronic Dicaire.
"When men will live for love, there will be peace on earth…," they all sang in French.
Trudeau and his wife were visibly moved as they paid tribute. Tears welled up in the prime minister's eyes.
The visit to the Bataclan was organized by the Quebec government. Other Canadian premiers will visit the site later Sunday.
Trudeau and French President François Hollande held a bilateral meeting later Sunday at the Élysée Palace in Paris, with security and terrorism, and climate change on the agenda. Speaking to reporters afterward, Trudeau said visiting the Bataclan was important to show solidarity with France.
"Obviously it was extremely touching to be able to go to the site this morning accompanied by Premier Couillard and Mayor Coderre, where on the 13th the terrible terrorist attacks took place," Trudeau said.
"Canadians as a whole were extremely touched and affected deeply by the attacks, and it was an important opportunity to demonstrate that we stand firmly in sympathy and in resolve with the people of France, indeed, with everyone around the world in the fight against terror, and the work to create peace and stability across the world."
The series of terrorist attacks across Paris, organized by Islamic State (ISIL or ISIS) militants, killed a total of 130 people and injured more than 350 others.
The Bataclan has turned into the major memorial site for the shootings, a place for Parisians and the rest of the world to gather to pay their respects.
The concert hall was packed with mostly young people attending a show by American rock band Eagles of Death Metal when armed gunmen stormed the building.
British Columbia Premier Christy Clark, Alberta's Rachel Notley, Saskatchewan's Brad Wall and Ontario's Kathleen Wynne will visit the Bataclan later in the day with delegates from other provinces to lay a wreath.
The attacks have only ramped up what was already fortress-like security for the United Nations climate-change conference that starts Monday in Paris, which is expected to attract more than 20,000 delegates, journalists and environmentalists. Roads across Paris will be completely closed on Monday for the conference.
The terror attacks have left a nation in shock and mourning, and many world leaders – most notably Hollande – demanding more action to combat the Islamic State.
While some of Canada's key allies are looking to ramp up their bombing efforts against ISIL, Trudeau has promised that Canada will withdraw its CF-18 fighter jets from Iraq and Syria by March. The federal government will instead step up its efforts to train Kurdish and other local forces in the region.
Trudeau and his Liberal government say they believe Canada can contribute more effectively in other ways to the coalition mission against the Islamic state than by conducting only two per cent of the bombing missions."
"WASHINGTON —

President Obama

on Thursday said the United States and

Canada

were more closely aligned than ever, using a meeting with Prime Minister Justin Trudeau to announce joint efforts to curb emissions of planet-warming gases and to promote his personal rapport with the leader of a pivotal neighbor.
Mr. Obama played the older, more experienced host to Mr. Trudeau's fresh-faced newcomer during the visit, the first official one by a Canadian leader in 19 years, as the two announced that they were teaming up to reduce the release of methane, a chemical contained in natural gas.
"He campaigned on a message of hope and of change; his positive and optimistic vision is inspiring young people," Mr. Obama said at a news conference in the White House Rose Garden, drawing unmistakable parallels between Mr. Trudeau's rise to power and his own. "On the world stage, his country is leading on

climate change

and cares deeply about development, so from my perspective, what's not to like?""


"Serco announces office carbon reduction initiative

International outsourcing business

Serco

has announced it is to introduce new software aimed at helping its offices cut back on carbon emissions.
Under the new initiative, the company's offices in 35 countries will make use of the newly-launched Acco2unt software from Greenstone Carbon Management.
This new technology will be used to help office managers measure, store and report levels of carbon emissions, thereby making it easier to carry out green audits and assess where cuts can be made.
In addition, it is intended that the data compiled through the use of the software will also enable

Serco

to draw up

[carbon-capping death-pool onion-router]

benchmarks for its operations across the globe.
Announcing the development, Tim Davis, head of assurance reporting at

Serco

, said: "The complex nature of

Serco

's business operations demanded an easy to use enterprise carbon accounting tool that would help us aggregate, measure and manage carbon emissions – quickly, accurately and cost-effectively."
This comes as the Federation of Small Businesses has joined forces with the Prince's Mayday Network to help UK companies cut their carbon emissions."
"Privatbancassurance is a wealth management process pioneered by Lombard International Assurance and now used globally as a financial planning structure to achieve fiscal advantages and security for wealthy investors and their families. … "Starting in the early 1960s, federal banking regulators interpreted provisions of the Glass–Steagall Act to permit commercial banks and especially commercial bank affiliates to engage in an expanding list and volume of securities activities. Most notably,

Citibank

's 1998 affiliation with Salomon Smith Barney … President

Bill Clinton

publicly declared "the Glass–Steagall law is no longer appropriate." "What Is

Dead Peasants Life Insurance

Policy?


Dead Peasant insurance policy

comes in several terminologies. In the corporate world it is referred to as Corporate-owned Life Insurance (COLI). In the banking sector it goes with the name Bank-owned Life Insurance (BOLI). At times, pejorative names such as "Janitor's Insurance" are also used. Basically, it is a life insurance policy taken out on the employees of the company. In case they die, however, the beneficiary is not the employee's family but

rather the employer

.
Why Employers Purchase It?
Employers purchase the insurance policy as a way of safeguarding their interest. They believe that they have invested time and money on an employee. Also, the loss or death of an employee especially a key employee may affect the company's performance and stock.
Why Employees Find the Life Insurance Belittling Employees find Corporate-owned Life Insurance not taken with their best interests at heart. Many believe the employer's goal is to make money. For instance, the company can access loans through it. The premiums are deductible from the company's profit. The proceeds from the insurance are not taxed. Yet at the end,

the employee's family does not benefit much

.
Companies That Have Bought Policies on the Lives Of employees?
Statistics show that

more and more employers are purchasing Dead Peasants Life insurance policies

. In fact, the rate of growth is quite high. According to the Wall Street Journal, the value of BOLI in 2004 was $ 65.8 billion. In 2008, it almost doubled at was valued at $ 122.3 billion. Currently, top employers engaged in this practice include; Wells Fargo ($ 17 billion), Bank of America ($ 17 billion), JP Morgan Chase ($11 billion), Winn-Dixie, Citi Bank, Walt Disney, Wal-Mart, American Electric Company, Dow Chemical, Procter & Gamble, and many others." "

Serco

do a bunch more that didn't even make our story: As well as thanking God for his success, CEO Chris Hyman is a Pentecostal Christian who has released a gospel album in America and fasts every Tuesday. Amazingly, he was also in the World Trade Centre on 9/11, on the 47th floor addressing shareholders

[such as Wells Fargo with an insured interest in the leveraged lease on the WTC Twin Towers]

.

Serco

run navy patrol boats for the ADF, as well as search and salvage operations through their partnership with P&O which form Defence Maritime Services.

Serco

run two Australian jails already, Acacia in WA and Borallon in Queensland. They're one of the biggest companies In the UK for running electronic tagging of offenders under house arrest or parole."

Yours sincerely,

Field McConnell, United States Naval Academy, 1971; Forensic Economist; 30 year airline and 22 year military pilot; 23,000 hours of safety; Tel: 715 307 8222

David Hawkins Tel: 604 542-0891 Forensic Economist; former leader of oil-well blow-out teams; now sponsors Grand Juries in CSI Crime and Safety Investigation