by
United States Marine Field McConnell
Plum

City Online - (

AbelDanger.net

)
March 26, 2016
1.
Abel Danger
(
AD
) alleges that
Serco
8(a) companies have used US networks to develop ISIS attacks on EU member states, following a 2011 agreement unwittingly (?) signed by Hillary Clinton and Catherine Ashton to allow US civilians to mentor EU crisis-management missions.
2.
AD
claims that to avoid being seen as a sell out by "
politically active black students .. feminists and punk-rock performance poets
", Obama used
Serco
's 8(a) operatives of the Defense
Red
Switch Network to stage ISIS attacks on the Bataclan theatre and extort concessions from the delegates who arrived two weeks later in Paris for the 2015 UN Conference on Climate Change.
3.
AD
claims that
Serco
operatives of the Navy's onion router (
Tor
) set up the Clinton Foundation as a pay-to-play death pool where Clinton donors were able to bet on times of death at Brussels airport on 22 March 2016 and select who would scoop the pot and who would play the media.
4. United States Marine Field McConnell (
http://www.abeldanger.net/2010/01/field-mcconnell-bio.html
) invites FBI Director James Comey, former director of
Serco
's drug hub banker
HSBC
, to investigate the Clinton-Ashton ISIS Network (CAIN!) and the role of
Serco
's 8(a) mercenaries in the death-pool spot-fixing events in Paris and Brussels.
Start shooting at the Paris concert hall "Bataclan" — video
[Mark Burnett's Survivor and the Obama punk rock poets!]
Reasons to suggest the Paris shooting is a false flag event
From Barack Obama's own words - He Searched out Marxist (Communist)
Professors in college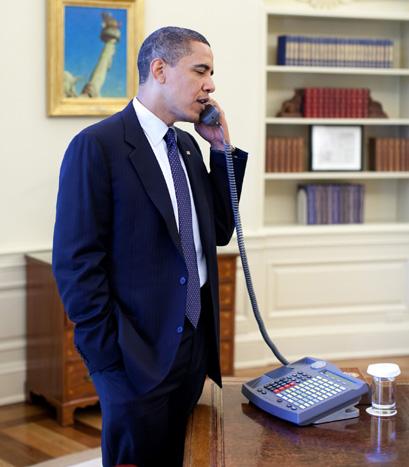 Clinton hosts EU foreign policy chief Catherine Ashton

Anonymous Links ISIS Twitter Accounts Back to British Government
Copy of

SERCO

GROUP PLC: List of Subsidiaries AND

[Loan Shark]

Shareholders!
(Mobile Playback Version)
[

Serco

's] Defense Ammunition Center
Serco

... Would you like to know more?



Trump Warned About Brussels Attack!


"Sources say Ibrahim El Bakraoui was on US counterterrorism watch list before Paris attacks - live Latest developments from Brussels as suspect shot in leg by police during more raids in Brussels By

Chris Graham

, James Rothwell, David Lawler and David Millward 6:16AM GMT 26 Mar 2016 This page will automatically update every 30 seconds On Off • Suspect 'shot in leg' during Brussels raids • Three more arrests made in Brussels •

Ibrahim El Bakraoui was on US watchlist before Paris attacks

•

Mariah Carey cancels Brussels gig over securiuty fears

•

The unanswered questions

•

Con Coughlin: Belgian security so bad it's a threat to Britain

•

Brussels flights cancelled until at least Monday

•

The victims: First deaths confirmed as other families' wait goes on

•

Everything we know so far about Brussels attacks


Latest 06:16 Summary
Belgian police arrested three more people on Friday as investigations into Tuesday's suicide bombings by Islamist militants in Brussels threw up more links to killings in Paris last year.
The federal prosecutor's office said

the operation

was connected to the arrest in Paris on Thursday of an Islamist convicted in Belgium last year and suspected of plotting a new attack.
Nine people in total have been arrested since Thursday in Belgium and two in Germany, as European authorities swoop on Islamic State militants they link both to the Brussels bombings that killed 31 people and to the attacks in Paris last November that killed 130.
Ahead of one of the arrests,

heavily armed police and troops with trucks cordoned off an area

around a major intersection in the northern Brussels borough of Schaerbeek. Three blasts could be heard, which the local mayor Bernard Clerfayt said were controlled explosions."
"The EU INTCEN has its roots in the

European Security and Defence Policy

of 1999, which put a group of analysts working on

open source intelligence

under the supervision of the High Representative

Javier Solana

[

Order of the Golden Fleece

][

2

] in what was then called the Joint Situation Centre. In the wake of the terrorist attacks on New York and Washington of 11 September 2001, Solana decided to use the existing Joint Situation Centre to start producing intelligence based classified assessments.[

3

]
In 2002, the Joint Situation Centre started to be a forum for exchange of sensitive information between the external intelligence services of France, Germany, Italy, the Netherlands, Spain, Sweden and the United Kingdom.[

2

] At that time, the Centre's mission was:
Contribute to early warning (in conjunction with other Council military staff). Sources: open source material, military intelligence, non-military intelligence and diplomatic reporting; Conduct situation monitoring and assessment; Provide facilities for crisis task force; and To provide an operational point of contact for the High Representative.[4]
At the request of Solana,[5] the Council of the European Union agreed in June 2004 to establish within SITCEN a Counter Terrorist Cell.[6] This Cell was tasked to produce Counter Terrorist intelligence analyses with the support of Member States' Security Services.
Since 2005, the SITCEN generally used the name EU Situation Centre.[

7

] In 2012, it was officially renamed European Union Intelligence Analysis Centre (EU INTCEN).[

8

]"
"Meeting in Washington, DC, on May 17, 2011 US Secretary of State Hillary Rodham Clinton and EU Foreign Affairs & Security Policy High Rep./European Commission VP Catherine Ashton discussed a number of issues of common concern, including the situations in Libya, Syria, Egypt and Belarus. Following their meeting, Secretary of State Clinton and High Representative Ashton signed a Framework Agreement between the US and the EU, which provides a legal framework for US civilians to participate in EU crisis management missions.

EU-US relations EU Delegation

to the USA" "

Serco

awarded new European External Action Service IT contract

Serco

has secured a new service contract to deliver a central management service for IT classified systems. The services will be delivered in Brussels with all staff executing the service holding security clearance up to 'Secret UE' level to access the classified zones. The duration of the contract is 4 years and it is valued at 9,000,000 EUR.
The European External Action Service is the European Union's diplomatic corps. It supports the EU foreign affairs chief (High Representative for Foreign Affairs and Security Policy, Catherine Ashton) in conducting the common foreign and security policy. It has Delegations around the world working on behalf of the people of Europe and representing the EU as a whole. The EEAS manages the EU's response to crises, has intelligence capabilities and cooperates with the European Commission in areas which it shares competence with.
The EEAS operates classified information systems (CIS) in order to securely exchange and process classified information.

Serco

are responsible for ensuring these CIS will be maintained, supported and monitored on a daily basis to ensure reliable and performing services.
The service's that Serco will be responsible for include, setting up a Service Centre to manage the services in a global approach, beyond pure support. This Service Centre will resolve all tickets and service requests related to CIS:
It shall act as a single interface for receiving and recording of all calls, incidents and requests regarding CIS; It shall restore as quickly as possible the service in order to minimize the impact of an incident.
Serco will also support and maintain:
End User Desk Services Computer Devices Printer/scanner Devices End User Application Services Secure Voice Videoconferencing Printing/Scanning Email File Sharing Core IT Services Core Appliance Services Shared IT Services Database Service Infrastructure services IT Infrastructure Services (Power processing (Server) Data Storage Back-up / Archiving Network infrastructure Services IP VPN access service Local wired service WAN Interconnection Email Gateway Voice Gateway Security Services Information Assurance Anti-Virus management IP Encryption Devices Primary Key Infrastructure services existing on classified networks
Michael Alner, Managing Director of

Serco

's European Institutions business said: "We are delighted to support the important work of the European External Action Service through the award of this new contract.
About

Serco


Serco is an international service company, which combines commercial know-how with a deep public service ethos.
Around the world, we improve essential services by managing people, processes, technology and assets more effectively. We advise policy makers, design innovative solutions, integrate systems and - most of all - deliver to the public.


Serco

supports governments, agencies and companies who seek a trusted partner with a solid track record of providing assured service excellence. Our people offer operational, management and consulting expertise in the aviation, BPO, defence, education, environmental services, facilities management, health, home affairs, information and communications technology, knowledge services, local government, science and nuclear, transport, welfare to work and the commercial sectors."
"Brussels attacks: Belgian intelligence service seen as weak link in Europe EU nations need to undertake systematic reform of their intelligence services Tue, Mar 22, 2016, 19:39 Updated: Tue, Mar 22, 2016, 19:50 Patrick Bury
At the time of writing, Islamic State (Isis) had claimed responsibility for the suicide and bomb attacks in Brussels Zaventum airport and Maelbeek metro station which left 34 dead and over 185 injured.
The Belgian government had warned of further attacks and declared three days of mourning to remember the dead.
With the dust still to settle on events, one must be cautious in offering analysis of the attacks. Nevertheless, they do point to the need of EU nations to undertake systematic reform of their intelligence services in the wake of the rising threat from jihadi terrorism.
Following the Paris attacks last November, it became apparent that the real intelligence failure had not been French but Belgian. Before those attacks one of the Belgian intelligence services, Surete de L'Etat, had only 600 personnel to keep tabs on 900 "persons of interest", many of them potential jihadis who have travelled to Syria and Iraq.
Given the fact that some of these require 24-hour surveillance, the under-resourcing of this service is nothing short of shocking. In the wake of the Paris attacks its budget has risen 20 per cent to a modest €50 million.
But apart from the lack of capacity, the Belgian intel services also lack the capability to deal with an internal Isis threat. Last week a Belgian counter-terrorism official admitted to a Buzzfeed journalist: "We just don't have the people…we don't have the infrastructure to properly investigate or monitor hundreds of individuals suspected of terror links…It's literally an impossible situation."
The destruction of the Brussels-based Isis cells responsible for the Paris attack, and the seizure of their main logistician, Saleh Abdeslam, in the latter's Mollenbeek district last Friday, provided some hope that,

when assisted by US electronic tracking assets

, the Belgian and French intelligence services could make significant progress against terrorist networks.


Brussels attacks: Belgian police hunt for suspect

Terror has become a part of daily life in Europe

Timeline:

Belgium's long and troubled history of jihadism


However, Belgian intelligence is viewed as the "weak link" by other nations' intelligence services. And in the EU you are as only as strong as your weakest link.
Fight abroad
The sources of Belgium's problem are many fold. The high number of Belgian jihadis (440 at the last count from a Muslim population of over 650,000) who have gone to fight abroad is notable.
The oft-cited deprivation of the Mollenbeek district in Brussels is another, with its 30 per cent unemployment rate, high levels of disengagement, and a large Muslim population. Crime levels are also high. Numerous jihadi terrorists, including Abdeslam, have lived here.
However, the real problem has been the failure of the under-resourced Belgian intelligence services to develop relationships with this community. Some disenchanted locals in Mollenbeek are known for their suspicion of the police and their attitude of never snitching on a community member, often for fear of reprisal. This, of course, aids criminals, but also forms part of a social fabric which terrorists can manipulate to their advantage.
In counter-terror operations you need human intelligence (humint) to complement and direct intelligence gathered from telecommunications (sigint). The Belgians struggle to develop humint sources and their importance was highlighted by the fact that Abdeslam was able to remain on the run for over four months in and around Brussels before a tip-off led to his arrest. Without relationships with the community, the Belgian intelligence services are unlikely to quickly disrupt the networks supporting these attackers.
Another major part of this problem is Belgium's Byzantine bureaucracy and numerous police forces, a result of deep political divisions. These issues need to be addressed for Belgian intelligence capacity to increase, but they will take time.
Conducted correctly, the intelligence cycle consists of five processes. Planning and the direction of intelligence assets starts the cycle; collection of information follows; then processing and exploitation of this information; analysis and production of intelligence; and finally the dissemination of intelligence. The recent attacks in Europe have revealed many problems across this cycle in the way Europe conducts its intelligence operations.
Firstly, across all the processes in the intelligence cycle most European nations' intelligence and security services remain highly functionally segregated.
For example, the French intelligence and security services have not centralised like the British or US; their eight services are still functionally divided, curtailed by rivalry, and therefore do not share information to the same degree.
Lack of coherence
A very senior former EU intelligence source told me recently that, upon meeting the heads of these services, they were told that it marked the first time they were in a room together. Improvements have been made since, but the story is indicative of the lack of coherence at the centre of France's intelligence operations.
Indeed, numerous EU nations' intelligence and security services still suffer from a lack of centralisation. This is perhaps the most fundamental structural problem as it highlights that information is not being shared between national agencies, let alone between EU nations. More gradually, intelligence sharing between EU nations – and with the US – is in need of an overhaul. Politically this has traditionally been highly problematic, with individual nations understandably much happier to share information bilaterally than with the EU as a whole.
Pre-existing arrangements such as the informal Club of Berne, which shares intelligence across the EU, can be enhanced in numerous areas.
The lesson of many intelligence failures is that someone somewhere had information that could have prevented them.
Better intelligence integration and co-operation is needed if European nations are to do this effectively. Patrick Bury is a security and defence analyst." "Combat Missions is a one-hour-long

reality TV show

produced by Mark Burnett and hosted by former

Survivor

castaway

Rudy Boesch

that aired from January to April in 2002 on the

USA Network

. It pits four teams of highly experienced military and police operatives against each other in physical challenges and "mission" scenarios. Each team has a

call sign

and corresponding color. The four teams are Alpha (

Red

), Bravo (

Blue

), Charlie (

Yellow

) and Delta (

Green

). The team members were past and present members of

SWAT

, the

United States Army Special Forces

, the

Navy SEALs

,

Marine Recon

, the

CIA Special Operations Group

, the

Delta Force

, and the

U.S. Army Rangers

. The mission scenarios has each team face off against the opposing "Shadow force" (not another team) using

MILES

gear in real-life combat situations. The show was not picked up for a second season.

Scott Helvenston

, one of the contestants from the Delta team went on to work for

Blackwater USA

in Iraq after the show and was

killed in action

on March 31, 2004." "Mark Burnett was born on 17 July 1960 in

London

, the only child of Archie and Jean Burnett, both Ford Motors factory workers,[5] and was raised in

Dagenham

,

Essex

. His father was a Roman Catholic and his mother was a Presbyterian, although it is not known in which denomination he was raised.[6] Aged 17, he enlisted in the

British Army

, and became a

Section Commander

in the Parachute Regiment. From 1978–82 he served with the

3rd Battalion, Parachute Regiment

in C Company and saw action during the

Falklands War

.[5] He has been a naturalized United States citizen since 1990, according to some reports.[citation needed]
Early career[edit]
In October 1982, Burnett decided to emigrate to the United States, where he met up with a friend, Nick Hill, who had emigrated from the UK several years earlier and was working as a nanny and

chauffeur

. Hill knew of an open position for a live-in nanny position with the Jaeger family in affluent

Beverly Hills

. Despite having no experience as a nanny, Burnett went on the interview. The Jaegers, realizing the advantage of having a nanny and security at the same time, hired him. After a year of working for the Jaegers, he moved on to another family in the beach city of Malibu, also in California, taking care of two boys for $250 a week. He was eventually given a position in the insurance office owned by Burt, the father of the two boys. Two years later, he decided to rent a portion of a fence at

Venice Beach

in Los Angeles, and sell T-shirts for $18 each during weekends. Realizing he made more money selling T-shirts, he left his insurance job.[7] In 1991, Burnett, along with four others, joined a French adventure competition called the

Raid Gauloises

. After competing, Burnett saw a business opportunity in holding similar competitions. He purchased the format rights and brought a similar competition,

Eco-Challenge

, to America. Eco-Challenge launched Burnett's career as a television producer.[5]"
"Before Donald Trump made great reality TV, before his campaign to make American reality great, he never watched any of the shows. He didn't like the whole idea of reality TV. "That's for the bottom feeders of society," Trump told friends.
Then, in 2002, "Survivor" creator Mark Burnett came to see him at Trump Tower. Burnett, a former T-shirt salesman on Venice Beach, had achieved stratospheric ratings with a show based in exotic spots such as the Australian outback and the Polynesian islands. But he had little kids at home, and he was desperate to do a show in a U.S. city. Burnett's road home, he realized, was through Trump. Above: Republican presidential candidate Donald Trump at a November campaign stop in Fort Dodge, Iowa. (Charles Ommanney/The Washington Post)
"The Apprentice" would star Trump as judge, jury and executioner in a weekly winnowing of young go-getters vying to run one of his businesses. Trump's agent told him it was a terrible idea — business shows never work on TV, he said.
Trump disagreed. Indeed, he fired the agent shortly thereafter. "If I would have listened to him," Trump told The Washington Post, "I wouldn't have done the show."
THE DECIDERS
Nothing reveals more about politicians than the decisions they make — why they chose to do something, how they made it happen, what came of it. In the days before the first votes are cast in Iowa and New Hampshire, The Washington Post is exploring one key choice by each leading presidential candidate and explain the insight it offers into the way he or she might operate in the White House.
Not halfway into that first, hour-long meeting with Burnett, Trump made up his mind. He sensed that "The Apprentice" had enormous potential to introduce him to a broader audience, and especially to younger people.
"My jet's going to be in every episode," he told Jim Dowd, then NBC's publicity director and now head of a PR firm, Dowd Ink. "Even if it doesn't get ratings, it's still going to be great for my brand."
Burnett walked out of the meeting with a handshake deal. Trump secured not only a starring role on a show made by TV's hottest producer but also a 50 percent ownership stake in "The Apprentice."
The man who now seeks to be commander in chief had consulted no one, done no research. He liked the idea. He bought it.
It was a classic Trump moment, an example of the gut-instinct decision-making that he proudly touts in nearly every campaign speech. Buy a show. Build a wall. Pull out of a debate. Make America great again. "It's very easy," Trump promises.
What was harder was the decision to run for president, which Trump had talked about for decades. He didn't run for president because of "The Apprentice," but according to the show's executives and producers, without "The Apprentice" there would be no candidacy."
"Loan Improvement Jan 31, 2001 SBA modernizes to help feed its growing programs BY PATRICIA DAUKANTAS | GCN STAFF Under a five-year plan for overhauling its information technology systems, the Small Business Administration recently acquired new software for financial and other administrative tasks. .. In the first phase of the modernization, the agency has upgraded systems for managing its extensive portfolio of guaranteed loans, chief operating officer Kristine Marcy

[Field McConnell's sister]

said. SBA processed its first electronic loan last November through its Sacramento, Calif., office and plans to add more private lenders during fiscal 2001. .. Marcy said. Banks had been asking SBA to make faster decisions on loan guarantees. The agency decided to aim for a [onion router] turnaround time of one hour. In the second phase of modernization, SBA is revamping its financial, human resources, procurement and travel systems with Web-enabled Oracle Corp. applications. .. The second-phase integrator, SRA International Inc. of Arlington, Va., has subcontracted with a number of small firms for things such as training and data conversion [Note

Serco

protégé Base One opened a document conversion center in the Bronx in 2006, presumably to deal with Obama's passport problems]. .. In the final phase of the modernization, SBA will upgrade the computers in its 8(a) Business Development Program, which assists small businesses in competing for government contracts, Marcy said. The agency wants to be able to improve its tracking of clients' successes and failures [through to liquidation by the SBA's preferred lenders and sureties such as

HSBC

and Travelers Casualty and Surety Company of America - note merged with Citigroup and John Deutch's CIA friends!]

."

"Preparing the 8(a) application package You do not need to pay anyone to prepare your 8(a) application. SBA designed the application forms so the applicant can complete the application. However, a consultant can assist in completing the application. Please be advised that no one can guarantee that an application for 8(a) program participation will be approved. The application process is intended to assure that each applicant receives a fair, unbiased review, free from favoritism and influence. Any irregularities in the application review process should be immediately referred to the SBA Inspector General.
Definition of Socially and Economically Disadvantaged Individuals Socially disadvantaged individuals are those who have been subjected to racial or ethnic prejudice or cultural bias because of their identities as members of groups without regard to their individual qualities. The social disadvantage must stem from circumstances beyond their control.
In the absence of evidence to the contrary, the following individuals are presumed to be socially disadvantaged: Black Americans; Hispanic Americans (persons with origins from Latin America, South America, Portugal and Spain);
Native Americans (American Indians, Eskimos, Aleuts, and Native Hawaiians);
Asian Pacific Americans (persons with origins from Japan, China, the Philippines, Vietnam, Korea, Samoa, Guam, U.S. Trust Territory of the Pacific Islands [Republic of Palau], Commonwealth of the Northern Mariana Islands, Laos, Cambodia [Kampuchea], Taiwan, Burma, Thailand, Malaysia, Indonesia, Singapore, Brunei, Republic of the Marshall Islands, Federated States of Micronesia, Macao, Hong Kong, Fiji, Tonga, Kiribati, Tuvalu, or Nauru);
Subcontinent Asian Americans (persons with origins from India, Pakistan, Bangladesh, Sri Lanka, Bhutan, the Maldives Islands or Nepal);
And members of other groups designated from time to time by the SBA.
In addition, an individual who is not a member of one of the above-named groups may apply for 8(a) certification. However, the applicant must establish social disadvantage on the basis of clear and convincing evidence.
Economically disadvantaged individuals are socially disadvantaged individuals whose ability to compete in the free enterprise system has been impaired due to diminished capital and credit opportunities, as compared to others in the same or similar line of business and competitive market area who are not socially disadvantaged. For purposes of program entry, an individual whose personal net worth (excluding the equity in their personal residence and business) exceeds $250,000 will not be considered economically disadvantaged.
Woman-Owned Businesses
A woman-owned business may be recognized as a "socially disadvantaged firm" if the owner is a member of one of the groups for which social disadvantage is presumed. If the woman is not a member of one of the groups for which social disadvantage is presumed, she must establish her individual disadvantage on the basis of clear and convincing evidence that she has suffered discriminatory treatment because of her gender and that this treatment has impeded her entry into or advancement in the business world. SBA will consider any pertinent evidence but will give particular attention to evidence of discriminatory practices suffered in the areas of education, employment and the business world." "Time called on

Serco

's NPL contract By Gill Plimmer

Serco

, the FTSE 100 outsourcing company, has lost its contract to run the National Physical Laboratory – which built the first atomic clock – after the government said it would seek academic partners to take over the centre instead.
The laboratory has been managed by

Serco

on a profit-share basis since 1994. But David Willetts, science minister, has decided that the government can "encourage greater interaction with businesses" by ending the contract in March 2014, when the company's 17-year tenure comes to an end.

The decision highlights the vulnerability of some of the government's biggest suppliers to political change. Although the coalition is widely accepted to be engaged in the biggest wave of outsourcing since the 1980s, contracts can be pulled at the last minute, even once companies have spent significant amounts on the bidding process.
Kean Marden, analyst at Jefferies, said there were still UK government contracts worth £3.5bn in revenues in the pipeline, as advertised in the Official Journal of the European Union. But this is down from the £4bn of bidding opportunities it found in May. The decrease takes account of a surprise decision last month to cancel a programme to outsource nine prisons each year to the private sector and instead keep the running of custodial services in-house.
It also includes a scaling back of the private sector's involvement in police services after Surrey Police Authority pulled out of discussions with G4S in the wake of the company's failure to provide 12,000 security staff it had promised for the London Olympics. The National Physics Laboratory still has a role in setting UK time, with radio signals based on its clocks used to set everything from the pips on the radio to the rail network. An apple tree grown from a cutting of Newton's famous tree is still growing at its site in Teddington, London.


Serco

said it was disappointed by the decision and pointed to a 30 per cent reduction in overhead costs over the life of its deal, as well as a doubling of scientific citations as well as third party revenues.
"We have managed NPL for the last 17 years and we are very proud that during that time it has flourished, both scientifically and commercially,"

Serco

said. The company has won £5.6bn of contracts so far this year.
Mr Willetts said there were significant "opportunities which would be difficult to realise under an extension of the current contract". He said the change would reflect the government's aim to strengthen "both fundamental research and engagement with business" at the centre.
"I consider that the partners should have a clear, long-term stake in the ownership and operation of the National Physical Laboratory which would not be possible under the current arrangements which, of necessity, must be time-limited," Mr Willetts said. "A partnership with an academic institution would also allow for the formation of a dedicated applied science postgraduate institute.""

"Serco announces office carbon reduction initiative

International outsourcing business

Serco

has announced it is to introduce new software aimed at helping its offices cut back on carbon emissions.
Under the new initiative, the company's offices in 35 countries will make use of the newly-launched Acco2unt software from Greenstone Carbon Management.
This new technology will be used to help office managers measure, store and report levels of carbon emissions, thereby making it easier to carry out green audits and assess where cuts can be made.
In addition, it is intended that the data compiled through the use of the software will also enable

Serco

to draw up

[carbon-capping death-pool onion-router]

benchmarks for its operations across the globe.
Announcing the development, Tim Davis, head of assurance reporting at

Serco

, said: "The complex nature of

Serco

's business operations demanded an easy to use enterprise carbon accounting tool that would help us aggregate, measure and manage carbon emissions – quickly, accurately and cost-effectively."
This comes as the Federation of Small Businesses has joined forces with the Prince's Mayday Network to help UK companies cut their carbon emissions."
"

Serco

do a bunch more that didn't even make our story: As well as thanking God for his success, CEO Chris Hyman is a Pentecostal Christian who has released a gospel album in America and fasts every Tuesday. Amazingly, he was also in the World Trade Centre on 9/11, on the 47th floor addressing shareholders

[such as Wells Fargo with an insured interest in the leveraged lease on the WTC Twin Towers]

.

Serco

run navy patrol boats for the ADF, as well as search and salvage operations through their partnership with P&O which form Defence Maritime Services.

Serco

run two Australian jails already, Acacia in WA and Borallon in Queensland. They're one of the biggest companies In the UK for running electronic tagging of offenders under house arrest or parole."

Yours sincerely,

Field McConnell, United States Naval Academy, 1971; Forensic Economist; 30 year airline and 22 year military pilot; 23,000 hours of safety; Tel: 715 307 8222

David Hawkins Tel: 604 542-0891 Forensic Economist; former leader of oil-well blow-out teams; now sponsors Grand Juries in CSI Crime and Safety Investigation