by
United States Marine Field McConnell
Plum

City Online - (

AbelDanger.net

)
May 2, 2016
1.
Abel Danger
(
AD
) claims that
Serco
– formerly RCA GB 1929 – has set up Bilderberg hotel chains for carbon-cap management where delegates monitor the weight of carbon saved at previous mass-casualty events and set targets for the year ahead.
2.
AD
claims that
Serco
set up the late Ian Cameron and his son David to run White's Club as a death-bet bookmaker which takes bets on death (cf. SAS Founder David Stirling) in Zulu time and deploys one or more long-range 8(a) sabotage companies to select the Bilderberg insider who gets to scoop the pot.
3.
AD
claims that
Serco
provided Societe General (SG) – one of its shareholders – with the Zulu 8(a) timing signals to synchronize the carbon cap bombing of the London Underground on 7/7 and profit from the associated high frequency trades in the financial markets.
4. United States Marine Field McConnell (
http://www.abeldanger.net/2010/01/field-mcconnell-bio.html
) invites James Comey – FBI director and former director of the
Serco
banker
HSBC
– to check
Serco
's death-bet facilities at the Bilderberg Hotels.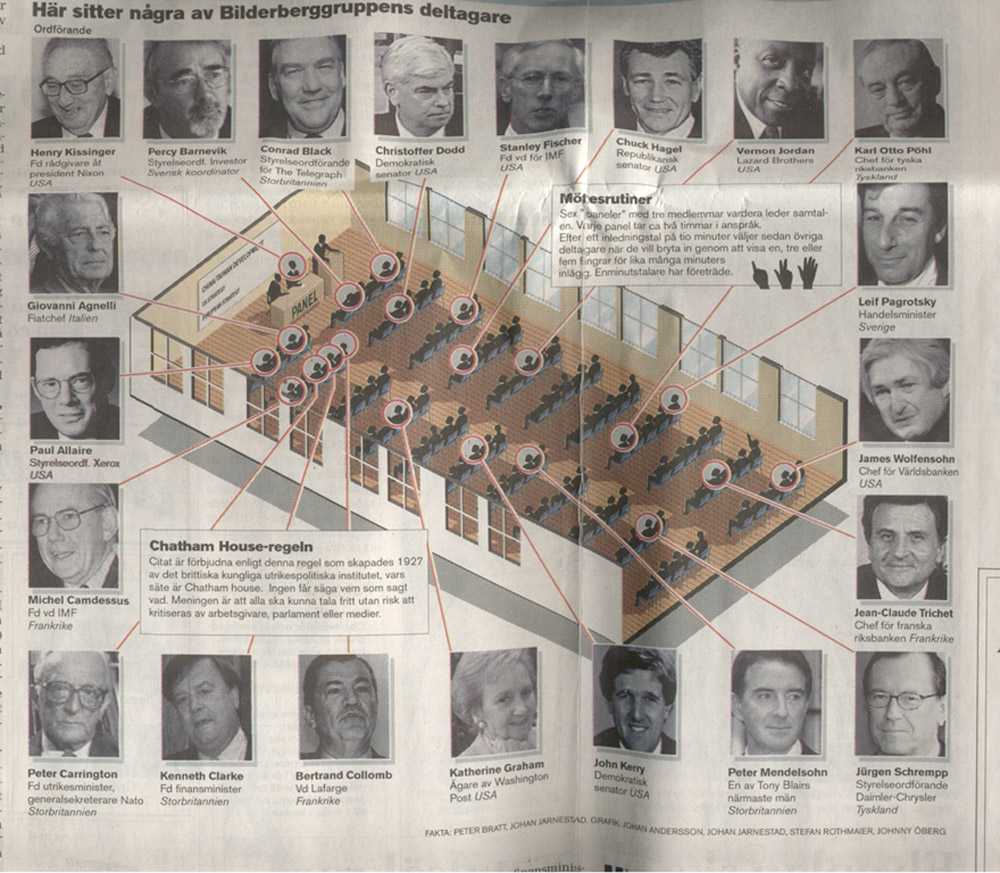 John Kerry prepares for

Serco

Carbon Cap
9/11 Peter Power 7/7 Terror Rehearsal
The Rogue Trader -- the Jerome Kerviel Story'.
White's Club death-bet bookmaker services dates back to 1743 and – as Cameron's friend, Churchill's grandson and

Serco

CEO Rupert Soames well knows – only the technology to spot fix the precise time of death has changed.
Copy of

SERCO

GROUP PLC: List of Subsidiaries AND Shareholders!
(Mobile Playback Version)
[

Serco

's] Defense Ammunition Center
Serco

... Would you like to know more?
"Rogue" Trader Highlights Possible 9/11 and 7/7 Insider Trading

"Best trading day in the history of Société Générale was September 11, 2001" Steve Watson Infowars.net Friday, Jan 23rd, 2009 According to an article in The London Times today, Société Générale rogue trader Jérôme Kerviel profited enormously on the day of the 7/7 London bombings. He has also revealed how his company made huge profits on September 11th 2001, prompting some to return to questions over insider foreknowledge of both terrorist attacks. The article states:
"The best trading day in the history of Société Générale was September 11, 2001," he said. "At least, that's what one of my managers told me. It seems that profits were colossal that day.
"I had a similar experience during the London attacks in July 2005."
A few days earlier he had bet on a fall in the share price of Allianz, the German insurance giant, he told Le Parisien. Everyone was losing money when the 7/7 bombings sent the insurance sector into a downward spiral "except for me", he said. "Thanks to the positions I had, I earned €500,000 in a few minutes. It was the jackpot. I was jubilant."
After the celebrations Mr Kerviel said he paused for thought. "I understood that I was having fun when people had just been hit by the bombs. I ran to the toilet and I was sick. But the moment of weakness did not last long. I went back into the trading room and I returned to work."
Kerviel was charged almost exactly one year ago in the

Société Générale trading loss incident

which cost the financial services company an estimated €4.9 billion.
Until the Bernard Madoff fraud incident last month, it was reported to be the largest fraud in banking history.
Société Générale claimed that Kerviel worked the trades alone, and without its authorization. Kerviel told investigators that such practices are widespread and that huge profits routinely give the upper echelons of financial institutions cause to turn a blind eye.
Many questions have been raised regarding massive trades that foreshadowed the events of 9/11, with put options placed in large quantities against American and United Airliners in the days immediately prior to the attacks.
The investigation as to who was responsible for authorizing the transactions led directly back to

former CIA director Buzzy Krongard

. In the case of the London bombings,

the pound fell 6 per cent

against the dollar for no apparent reason in the days before the attack.
"Currencies of established countries simply do not fall that fast based upon any kind of economic or financial analysis," said a 35 year veteran economist. "Somebody – somewhere – knew something. Or maybe I should say 'somebodies.'"
It is considered that such anomalous activity betrays prior knowledge of the incidents.
We have since seen other suspicious trading incidents dovetailing with foiled terror attacks. Specifically, in August 2006, surrounding the infamous "liquid bomb plot" and one year later in August 2007 with the so-called "Bin Laden trades" when a mystery trader placed 245,000 put options on the Dow Jones Eurostoxx 50 index.
This article was posted: Friday, January 23, 2009 at 9:03 am" "

Serco

farewell to NPL after 19 years of innovation 8 January 2015

Serco

said goodbye to the National Physical Laboratory (NPL) at the end of December 2014 after 19 years of extraordinary innovation and science that has seen the establishment build a world-leading reputation and deliver billions of pounds of benefit for the UK economy. During that period under

Serco

's management and leadership, NPL has delivered an extraordinary variety and breadth of accomplishments for the UK's economy and industry. Some of the key achievements during that time have been: … It has been estimated that work carried out by the Centre of Carbon Measurement at NPL will save eight million tonnes of carbon emissions reductions (2% of UK footprint) and over half a billion pounds in economic benefit over the next decade…. NPL's caesium fountain atomic clock is accurate to 1 second in 158 million years and NPL is playing a key role in introducing rigour to high frequency trading in the City through NPLTime" "

Serco

awarded new European External Action Service IT contract.

Serco

has secured a new service contract to deliver a central management service for IT classified systems. The services will be delivered in Brussels with all staff executing the service holding security clearance up to 'Secret UE' level to access the classified zones. The duration of the contract is 4 years and it is valued at 9,000,000 EUR.
The European External Action Service is the European Union's diplomatic corps. It supports the EU foreign affairs chief (High Representative for Foreign Affairs and Security Policy, Catherine Ashton) in conducting the common foreign and security policy. It has Delegations around the world working on behalf of the people of Europe and representing the EU as a whole. The EEAS manages the EU's response to crises, has intelligence capabilities and cooperates with the European Commission in areas which it shares competence with.
The EEAS operates classified information systems (CIS) in order to securely exchange and process classified information.

Serco

are responsible for ensuring these CIS will be maintained, supported and monitored on a daily basis to ensure reliable and performing services.
The service's that Serco will be responsible for include, setting up a Service Centre to manage the services in a global approach, beyond pure support. This Service Centre will resolve all tickets and service requests related to CIS:
It shall act as a single interface for receiving and recording of all calls, incidents and requests regarding CIS; It shall restore as quickly as possible the service in order to minimize the impact of an incident.


Serco

will also support and maintain:
End User Desk Services Computer Devices Printer/scanner Devices End User Application Services Secure Voice Videoconferencing Printing/Scanning Email File Sharing Core IT Services Core Appliance Services Shared IT Services Database Service Infrastructure services IT Infrastructure Services (Power processing (Server) Data Storage Back-up / Archiving Network infrastructure Services IP VPN access service Local wired service WAN Interconnection Email Gateway Voice Gateway Security Services Information Assurance Anti-Virus management IP Encryption Devices Primary Key Infrastructure services existing on classified networks."


"Serco announces office carbon reduction initiative

International outsourcing business

Serco

has announced it is to introduce new software aimed at helping its offices cut back on carbon emissions.
Under the new initiative, the company's offices in 35 countries will make use of the newly-launched Acco2unt software from Greenstone Carbon Management.
This new technology will be used to help office managers measure, store and report levels of carbon emissions, thereby making it easier to carry out green audits and assess where cuts can be made. In addition, it is intended that the data compiled through the use of the software will also enable

Serco

to draw up

[carbon-capping death-pool onion-router]

benchmarks for its operations across the globe.
Announcing the development, Tim Davis, head of assurance reporting at

Serco

, said: "The complex nature of

Serco

's business operations demanded an easy to use enterprise carbon accounting tool that would help us aggregate, measure and manage carbon emissions – quickly, accurately and cost-effectively."
This comes as the Federation of Small Businesses has joined forces with the Prince's Mayday Network to help UK companies cut their carbon emissions."
"Looks like when Gore heard 9/11 was coming down he and Clinton looked for places to hide far away from the smoke and mirrors to set up their 9/11 Story (Alibi). Personal comfort, personal safety, screw Americans, just get out of the country. Going to Austria for a meeting of ISP owners takes the cake. Anything for an alibi!
Without even showing up he canceled his appearance and said he was returning to the US as the reason. With flights to the US closed for days after 9/11 he could have gone to the conference. Missing in action like when he was Vice-President and ever since.
After Gore returned to the US he immediately headed to Clinton's house for a meetup. Both are guilty of Misprision of Treason. They knew Treason was going to be committed on 9/11 AND they knew Treason was committed on 9/11 BUT DID NOTHING ABOUT IT. Clinton even denigrates people trying to bring out the Truth of 9/11 being another NAZI PLOT Against America."
"Support Services for Starwood Hotels Group Starwood Hotels Group, owner of some of the

[Innholders]

world's most prestigious hotels, has appointed

Serco

as preferred bidder for a £7m contract to provide a range of support services to the Sheraton Grand in Edinburgh, the Westin in Dublin and the 5 star Turnberry resort on Scotland's west coast. The contract, which has a 5 year term, is an extension to services already provided to other

[Innholders]

hotels in the Starwood Group and includes buildings maintenance and security, engineering support and

[WiFi]

help desk services." "Loan Improvement Jan 31, 2001 SBA modernizes to help feed its growing programs [Field McConnell's sister Kristine Marcy introduced the 8(a) electronic accelerated loan guarantee program at SBA to ensure funding for the

Serco

protégés' participating in the 9/11 carbon cap] BY PATRICIA DAUKANTAS | GCN STAFF Under a five-year plan for overhauling its information technology systems, the Small Business Administration recently acquired new software for financial and other administrative tasks.
By the time SBA celebrates its 50th anniversary in 2003, agency officials want all their programs up and running around the clock, chief financial officer Joseph Loddo said.
In the first phase of the modernization, the agency has upgraded systems for managing its extensive portfolio of guaranteed loans, chief operating officer Kristine Marcy said.
SBA processed its first electronic loan last November through its Sacramento, Calif., office and plans to add more private lenders during fiscal 2001.
The agency's staffing level has dropped 22 percent over the past eight years, which is another reason to improve IT, Marcy said. Over the past decade, SBA's portfolio of loans to small and disadvantaged businesses has more than doubled to $50 billion.
'We're a small agency with a huge portfolio,' Marcy said. SBA supplies more than half of the U.S. venture capital available each year.
Seventy percent to 80 percent of the loans are booked through a preferred lender program [structured by

Serco

], which involves nearly 7,000 banks, Marcy said. SBA guarantees the loans, just as the government backs student and housing loans.
'The financial and IT businesses were changing so rapidly, we had to make some changes to stay current with the private sector,' Marcy said. Banks had been asking SBA to make faster decisions on loan guarantees. The agency decided to aim for a turnaround time of one hour.
In the second phase of modernization, SBA is revamping its financial, human resources, procurement and travel systems with Web-enabled Oracle Corp. applications.
Online in October
The financial system will use Oracle's U.S. Federal Financials 3.3, which meets the requirements of the Joint Financial Management Improvement Program.
SBA announced the $1.5 million Oracle contract late last year and plans to bring the software online by Oct. 1, Loddo said.
'We need to make sure we are appropriately sensitive to small businesses' and have small-business partners, not just Oracle, Marcy said.
The second-phase integrator, SRA International Inc. of Arlington, Va., has subcontracted with a number of small firms for things such as training and data conversion.
Also, a core team of senior SBA employees has been transferred away from day-to-day tasks to help with the modernization, Loddo said.
In the final phase of the modernization, SBA will upgrade the computers in its 8(a) Business Development Program, which assists small businesses in competing for government contracts, Marcy said. The agency wants to be able to improve its tracking of clients' successes and failures."
"Meeting in Washington, DC, on May 17, 2011 US Secretary of State Hillary Rodham Clinton and EU Foreign Affairs & Security Policy High Rep./European Commission VP Catherine Ashton discussed a number of issues of common concern, including the situations in Libya, Syria, Egypt and Belarus. Following their meeting, Secretary of State Clinton and High Representative Ashton signed a Framework Agreement between the US and the EU, which provides a legal framework for US civilians [and – allegedly –

Serco

's 8(a) protégé companies] to participate in EU crisis management missions."
"BASE ONE CERTIFICATIONS Base One [a

Serco

protégé company] is NO longer an 8(a), or HubZone certified company. Base One is a Small Business and a Women Owned Small Disadvantaged Business. Base One previously held certifications by the SBA. Please disregard any references to Base One being currently certified as an 8(a) or HubZone firm by the SBA.
Base One Technologies
Expertly researches, designs, and develops information security policies that protect your data and manage your firm's information technology risk at levels acceptable to your business.
Performs architectural assessments and conducts both internal and external penetration testing. The results of these efforts culminate in an extensive risk analysis and vulnerabilities report.
Develops and implements multi-layer Information Security Solutions, practices and procedures. We deploy Intrusion Detection Systems (IDS) and IP Security with VPN solutions using Cisco routers, Frame Relay, firewalls, address and port translation, obscurity standards and authentication technologies (AAA, 3DES, TACACS, etcŠ), to enhance and meet the level of Data Security required for global organizations.
Conducts IT Security and Risk Assessment in Federal government as well as security testing, implementing security for multiple platforms and operating systems around the world.
Ability to conduct business process analysis to provide technical security countermeasures, risk management and data communications security planning for large organizations.
Provides computer security integration for web server and traditional client-server based applications. We secure environments up to as many layers as required by our clients' policies, industry practices, and regulating bodies - including the desktop and user experience as required. Develops, implements and supports Information Security Counter measures such as honey-pots and evidence logging and incident documentation processes and solutions."
"Preparing the 8(a) application package
You do not need to pay anyone to prepare your 8(a) application. SBA designed the application forms so the applicant can complete the application. However, a consultant can assist in completing the application. Please be advised that no one can guarantee that an application for 8(a) program participation will be approved. The application process is intended to assure that each applicant receives a fair, unbiased review, free from favoritism and influence. Any irregularities in the application review process should be immediately referred to the SBA Inspector General.
Definition of Socially and Economically Disadvantaged Individuals
Socially disadvantaged individuals are those who have been subjected to racial or ethnic prejudice or cultural bias because of their identities as members of groups without regard to their individual qualities. The social disadvantage must stem from circumstances beyond their control. In the absence of evidence to the contrary, the following individuals are presumed to be socially disadvantaged:
Black Americans; Hispanic Americans (persons with origins from Latin America, South America, Portugal and Spain); Native Americans (American Indians, Eskimos, Aleuts, and Native Hawaiians); Asian Pacific Americans (persons with origins from Japan, China, the Philippines, Vietnam, Korea, Samoa, Guam, U.S. Trust Territory of the Pacific Islands [Republic of Palau], Commonwealth of the Northern Mariana Islands, Laos, Cambodia [Kampuchea], Taiwan, Burma, Thailand, Malaysia, Indonesia, Singapore, Brunei, Republic of the Marshall Islands, Federated States of Micronesia, Macao, Hong Kong, Fiji, Tonga, Kiribati, Tuvalu, or Nauru); Subcontinent Asian Americans (persons with origins from India, Pakistan, Bangladesh, Sri Lanka, Bhutan, the Maldives Islands or Nepal); And members of other groups designated from time to time by the SBA.
In addition, an individual who is not a member of one of the above-named groups may apply for 8(a) certification. However, the applicant must establish social disadvantage on the basis of clear and convincing evidence.
Economically disadvantaged individuals are socially disadvantaged individuals whose ability to compete in the free enterprise system has been impaired due to diminished capital and credit opportunities, as compared to others in the same or similar line of business and competitive market area who are not socially disadvantaged. For purposes of program entry, an individual whose personal net worth (excluding the equity in their personal residence and business) exceeds $250,000 will not be considered economically disadvantaged.
Woman-Owned Businesses [Obama's structural feminists]
A woman-owned business may be recognized as a "socially disadvantaged firm" if the owner is a member of one of the groups for which social disadvantage is presumed. If the woman is not a member of one of the groups for which social disadvantage is presumed, she must establish her individual disadvantage on the basis of clear and convincing evidence that she has suffered discriminatory treatment because of her gender and that this treatment has impeded her entry into or advancement in the business world. SBA will consider any pertinent evidence but will give particular attention to evidence of discriminatory practices suffered in the areas of education, employment and the business world."
"

Serco

do a bunch more that didn't even make our story: As well as thanking God for his success, CEO Chris Hyman is a Pentecostal Christian who has released a gospel album in America and fasts every Tuesday. Amazingly, he was also in the World Trade Centre on 9/11, on the 47th floor addressing shareholders

[such as Wells Fargo with an insured interest in the leveraged lease on the WTC Twin Towewrs]

.

Serco

run navy patrol boats for the ADF, as well as search and salvage operations through their partnership with P&O which form Defence Maritime Services.

Serco

run two Australian jails already, Acacia in WA and Borallon in Queensland. They're one of the biggest companies In the UK for running electronic tagging of offenders under house arrest or parole."

Yours sincerely,

Field McConnell, United States Naval Academy, 1971; Forensic Economist; 30 year airline and 22 year military pilot; 23,000 hours of safety; Tel: 715 307 8222

David Hawkins Tel: 604 542-0891 Forensic Economist; former leader of oil-well blow-out teams; now sponsors Grand Juries in CSI Crime and Safety Investigation